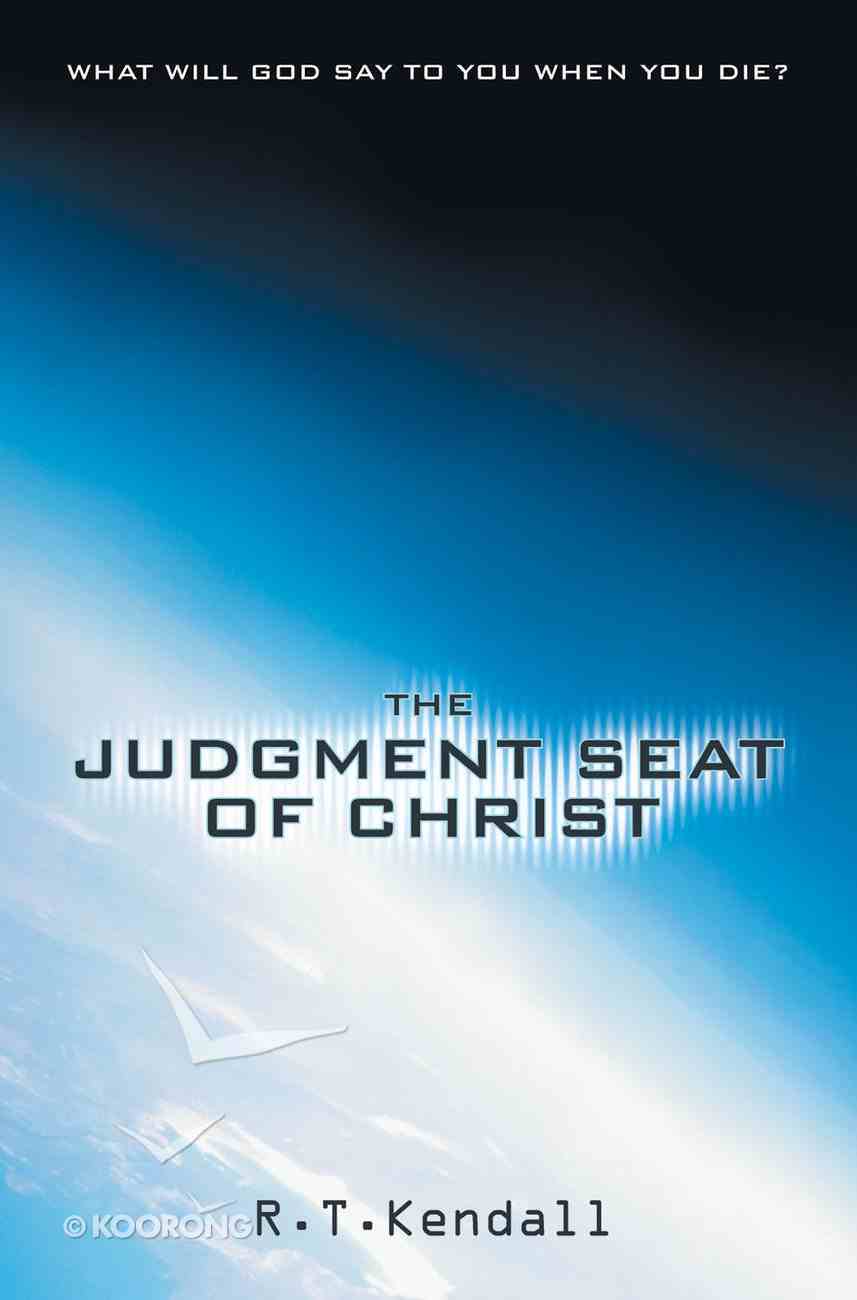 The Judgment Seat of Christ
Are you spurred on by the thought of the reward that awaits you in heaven or do you regard this as carnal and superficial? R.T. Kendall looks at various aspects of the subject of 'judgement' as it is described...
Unavailable. Out of Print. Only available while stock lasts.
Out of Print
---
Free Shipping
for orders over $99.
Are you spurred on by the thought of the reward that awaits you in heaven or do you regard this as carnal and superficial?

R.T. Kendall looks at various aspects of the subject of 'judgement' as it is described in the Bible. He interprets the relevant texts with sound exegesis that does not toe any particular 'party line'. He gives a clear picture of the purposes and effects of the judgement. He also explores the effect of not living with right attitudes towards other believers or zeal for Christian work. All of the subjects discussed will have an effect on our reward.

Without softening the process of God's judgement Kendall shows that there will be many unexpected additions and omissions from God's book of life.

-Publisher
Reading this book will show you two things: firstly, how to know you are going to Heaven, not Hell; and secondly how to ensure that you will receive your reward at the judgment seat of Christ.
-Publisher
Do you have an opinion There is an increasing tendency in Evangelical circles to regard disagreement in our allegedly postmodern world as inherently oppressive. Too many people sit on the fence and ignore or are unaware of the fact that Christianity is an historical religion. As Laurence Peter once said "History repeats itself because nobody listens."The point of having a debate is not to have a debate and then agree to differ sitting around in a mutually affirming lovefest the point of debate as the Apostle Paul clearly demonstrates time and again in the book of Acts is to establish which position is best.Carl Trueman's intends to provoke you with this collection of essays into thinking for yourself and to have an opinion on THINGS THAT MATTER
-Publisher
R. T. Kendall (D.Phil, Oxford) was the pastor of Westminister Chapel in London, England, for twenty-five years. He is well known internationally as a speaker and teacher. Dr. Kendall is the author of more than 40 books, including The Thorn in the Flesh, Grace, In Pursuit of His Glory, The Sensitivity of the Spirit, Total Forgiveness, Just Say Thanks!, Pure Joy, and The Anointing: Yesterday, Today, Tomorrow. He is now the director of R T Kendall Ministries in America, and he resides in Florida.-R T Kendall Ministries