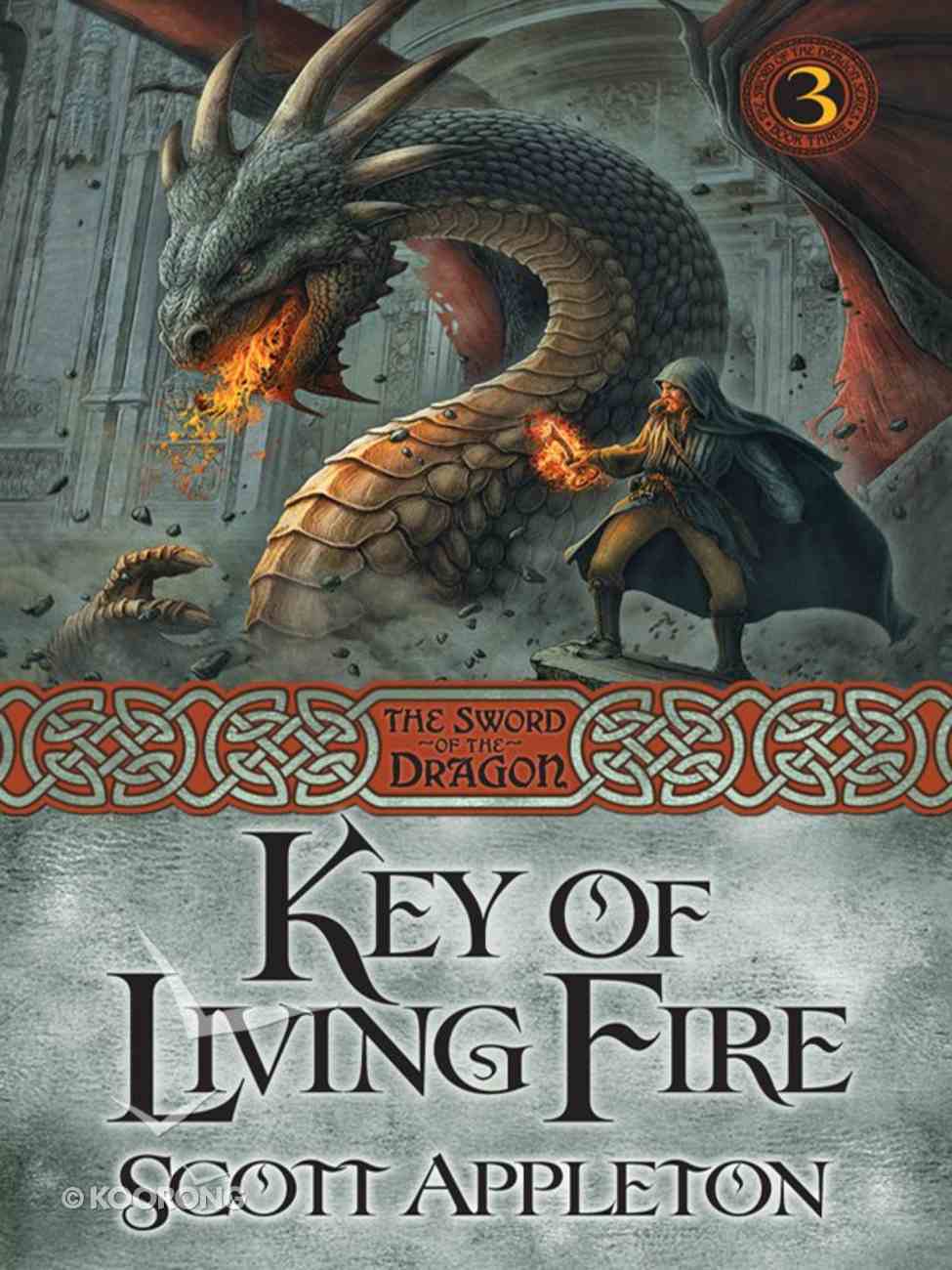 The Key of Living Fire (#03 in Swords Of The Dragons Series)
Long, long ago a prophet of God shed his powers he had received from his Creator, and placed them in a hold of fire. He chose to leave his preeminent life and become a simple man living on a...
Instant download
---
Read using our free app on your tablet or mobile!
---
Free Shipping
for orders over $99.


Long, long ago a prophet of God shed his powers he had received from his Creator, and placed them in a hold of fire. He chose to leave his preeminent life and become a simple man living on a mountainside. But someone else discovered where he had placed the key to the hold of fire and set about finding it.
Letrias, that strongest of the traitors who remained alive, sent his minion to seize the key. But the dragon prophet discoverd Letrias' plan. Intercepting Ilfredo, the dragon sent him to stop the thief and to retrieve the key. Ilfredo journeyed beneath the Resgerian desert, discovered the complexity of its mystery along the way, and at last entered the Hidden Realm.
But a great evil slept there alongside the key, an evil that even the mighty Ilfedo could not defeat. When it awakened, an army wakened with it, and the hero found himself impossibly outmatched. Only an ancient hero with strength and honor in his heart, had the courage to join with Ilfredo and preserve his life. Yet only a greater villain could destroy the evil that had been unleashed.



-Publisher
Scott Appleton is a freelance writer living in the northeast corner of Connecticut. He is the author<P> of such published short stories as Moses & the Lamb, Splintered Sacrifice, and The Woodland King. In his spare time he enjoys photography, amateur astronomical observation, reading history, novels and science books, and spending<P> time with his beautiful wife. He finds biblical history particularly fascinating and derives some of his inspiration for his writing from biblical references. Swords of the Six is his first published novel. He may be found on the web at www.TheSwordoftheDragon.com