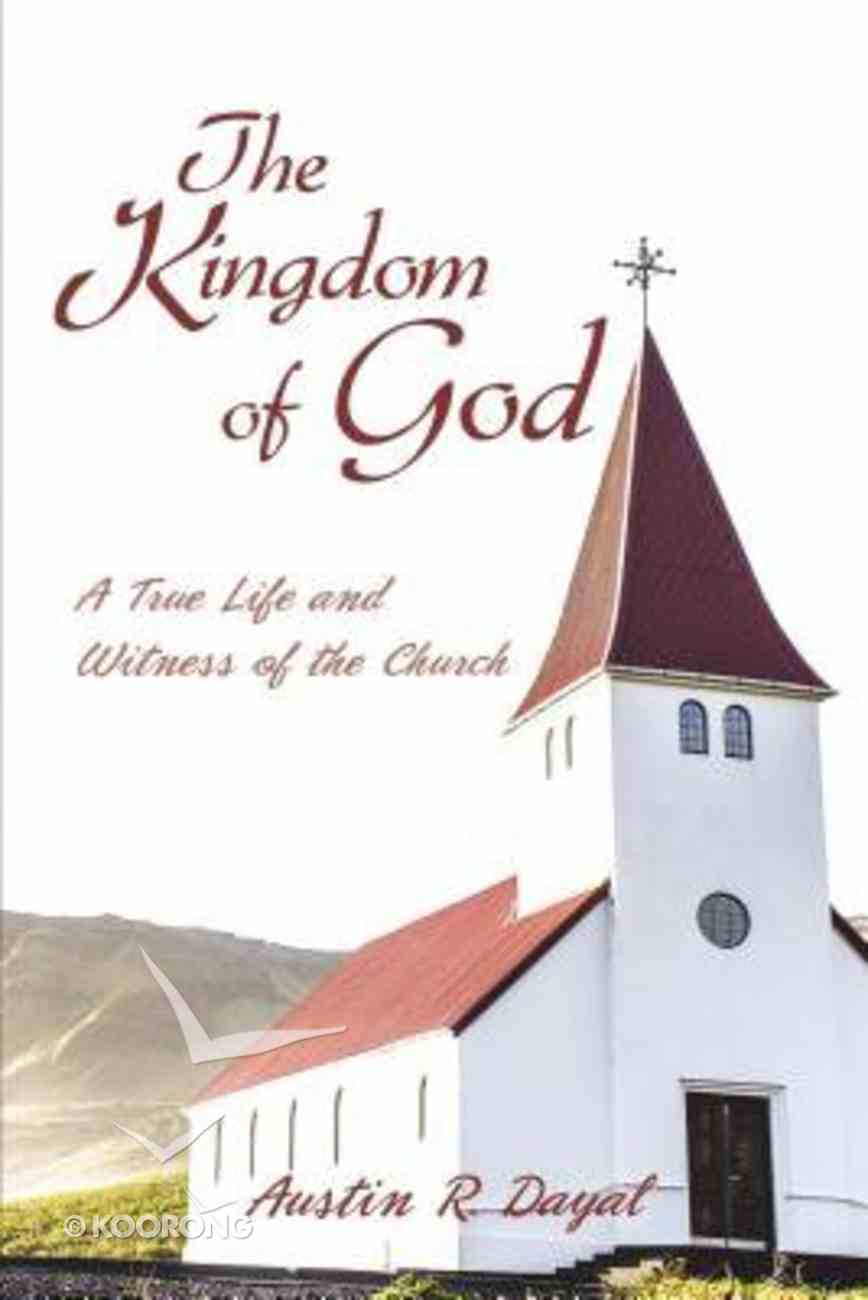 After proclaiming that God's Kingdom had come near, Jesus died on the cross. This is hard to reconcile with what Jesus announced at the start of his ministry. It can only be understood when we realize the relationship between the...
Instant download
---
Read using our free app on your tablet or mobile!
---
Free Shipping
for orders over $99.

After proclaiming that God's Kingdom had come near, Jesus died on the cross. This is hard to reconcile with what Jesus announced at the start of his ministry. It can only be understood when we realize the relationship between the Kingdom of God and his death. Jesus said flesh and blood can't inherit the Kingdom of God, but only those who are born of the Sprit, and for this reason Jesus had to die on the cross. Jesus explained this to Nicodemus that only those who are born of the Holy Spirit can enter into the Kingdom of God. He came into the world to make it happen, because without the cross of Jesus there is no fulfillment of the Kingdom. The proclamation of Jesus, his works and his life have strong bearing on his mission. Jesus proclaimed that the Kingdom of God had come near. He healed the sick, fed the hungry and gave hope to the poor. He lived a very basic life with his disciples and had no earthly possessions. This was the Kingdom that Jesus proclaimed. It gave the power back to the people, it gave them dignity and a life of joy and contentment. It was about the wellbeing of the whole community and where the leaders served others. Jesus explained the mysteries of his Kingdom through many parables, which turned the whole concept of the kingdom on its head and only a few were able to understand it then, as it is now. It was a new and unique concept for the disciples to grasp, but after his resurrection when he was with them for forty days, Jesus explained everything to them as recorded in the book of Acts. He instructed them to remain in Jerusalem till they were baptized by the Holy Spirit. Their empowerment which is usually understood in terms of Peter's bold preaching of the gospel was in fact more than that. It was to give them the courage to leave their earthly possessions and relationships and accept the other believers as their new family, where God lived with them and looked after their daily needs, spiritual as well as material. This was a very bold step for them to take. It was more daring than standing up to preach before a large crowd on the day of the Pentecost. The first church in Jerusalem became a place where God's Kingdom had come. They rejoiced together as they shared everything and God did mighty works among them. This would not have been possible, if they hadn't left their own families and possession to join the new community of God's people. The church lost the initial impetus that the early Christians had, in the way they lived and preached the good news of the Kingdom, especially during the post-Constantine period when the church leaders were seduced by the wealth that came from the state treasury. The way Jesus, the apostles and the early Christians had lived was completely forgotten or overlooked. The sixteenth century reformation tried to recover some of the important aspect the Christianity but it did not go far enough. At present the church has become its own worst enemy. Some churches are trying to destroy the very foundation of our salvation by denying the existence of historical Jesus. In others the faith in Jesus has failed to translate into a living reality. It judges the world harshly and does not reflect the values of God's Kingdom in its daily life. We need to reaffirm the apostolic faith and the community life of the early church. And become a community of God's redeemed people who follow the principles of his Kingdom. This is the true life and witness of the church.


-Publisher
Bestsellers in Spiritual Growth