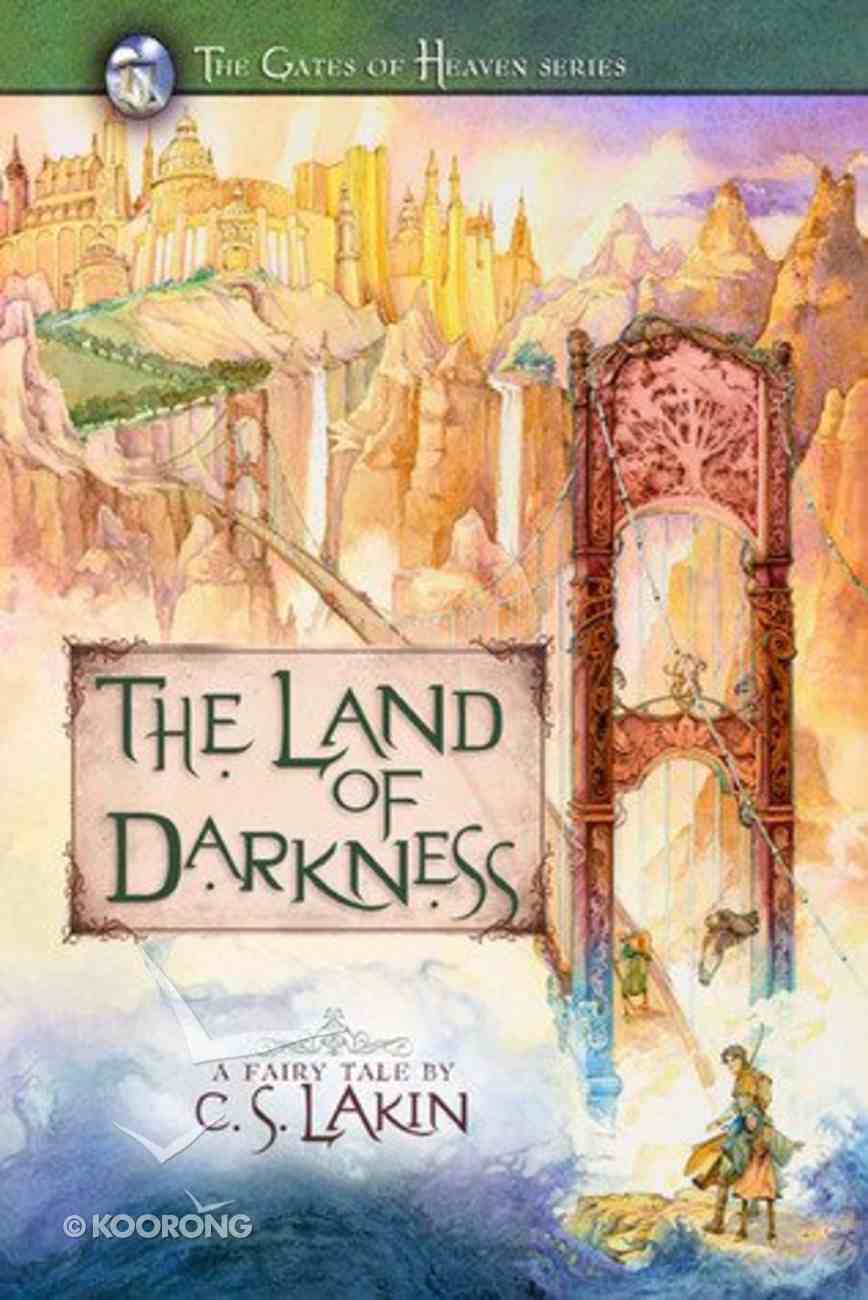 The Land of Darkness (#03 in The Gates Of Heaven Series)
"It is not the land that is dangerous, Callen. The danger lies in your heart. Others have lost their lives searching for the bridge. Are you certain you are prepared to pay that price?" Jadiel is twelve and things...
Out of Stock
Available to Order
---
Expected to ship in 4 to 5 weeks from Australia.
---
Free Shipping
for orders over $99.


"It is not the land that is dangerous, Callen. The danger lies in your heart. Others have lost their lives searching for the bridge. Are you certain you are prepared to pay that price?"
    Jadiel is twelve and things couldn't get much worse—or could they?  Not long after her mother is killed in a tragic accident, her father, Ka'rel, marries a vile and abusive woman named Huldah, but Jadiel sees how he simmers under Huldah's intoxicating enchantment. Jadiel's wicked stepmother means to get rid of Jadiel, and sends her off with a threat and an impossible task: bring back the leaves from the Eternal Tree by the next full moon or her father will die. Heartsick and hopeless, Jadiel sets out alone and afraid.
    Callen, a woodworking apprentice for Jadiel's uncle in Wolcreek Vale, discovers some weathered drawings of an exquisitely detailed bridge made entirely of wood and embellished with mysterious symbols that appear to be ancient script. Obsessed with finding this bridge, he sets off seeking clues to its possible existence, unknowingly beginning a perilous and mystifying undertaking. On his journey, he rescues Jadiel from brigands and learns their quests are linked—as the elusive bridge Callen seeks is crafted from the rare tree Jadiel must find. The trail of clues leads them to the forbidden Land of Darkness, where they must face the greatest dangers of all—what lies in their hearts.



-Publisher