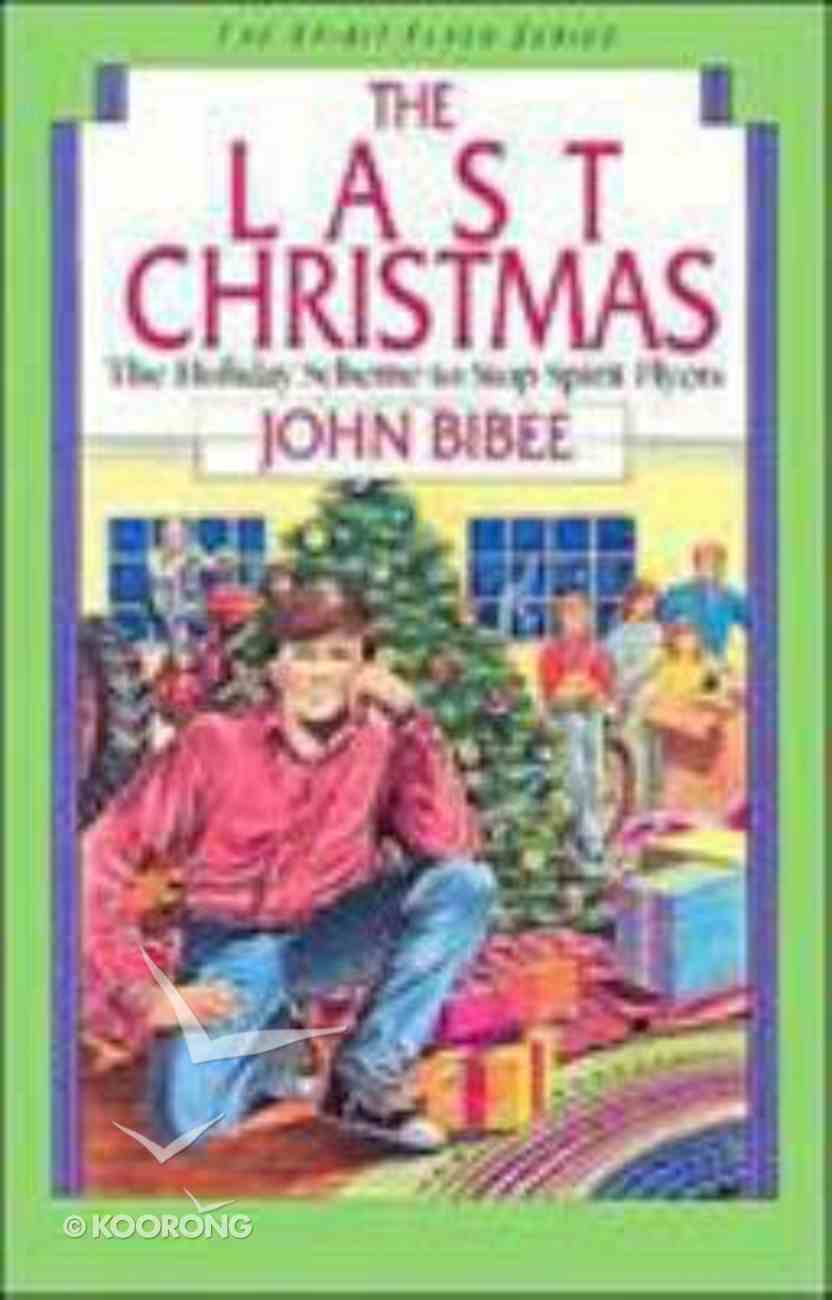 The Last Christmas (#05 in Spirit Flyer Series)
Barry Smedlowe was in trouble. Sloan Favor stole his party, his clubhouse, and his club members. With the ORDER people taking over the whole town of Centerville after the Halloween War, Barry felt so alone that he could hardly imagine...
---
Free Shipping
for orders over $99.
Barry Smedlowe was in trouble. Sloan Favor stole his party, his clubhouse, and his club members. With the ORDER people taking over the whole town of Centerville after the Halloween War, Barry felt so alone that he could hardly imagine that what seemed like his last Christmas might actually be . . . his first?!
-Publisher
A Christian Home and School 1990 Top Ten Book!For Barry Smedlowe, Centerville would never be the same. Sloan Favor stole his clubhouse, then stole his party and finally stole his club members themselves. Everythign was falling to pieces. After the Halloween War, even the whole country seemed in turmoil. And the attempts of the ORDER Party to get the nation under control looked suspicious. Were they trying to fix the elections? Why did they put all the people with Spirit Flyers bicycles in jail?With the holidays drawing near and problems getting bigger and more complicated, Barry felt all alone. He could hardly imagine that what seemed like the last Christmas would actually become his first.
-Publisher
John Bibee is the author of 8 adventure books in the Spirit John Bibee is the author of 8 adventure books in the Spirit Flyer Series and 8 mystery books in the Home School DetectivFlyer Series and 8 mystery books in the Home School Detectives series. Some of his books have been read during children'es series. Some of his books have been read during children's story hours broadcast on radio stations across the countrys story hours broadcast on radio stations across the country. Several have also won awards from Christian Home & School . Several have also won awards from Christian Home & School C
1. What Barry Found At The Clubhouse
2. The Man From Order
3. Barry Calls A Meeting
4. Captain Sharp's Announcement
5. Order Cleans Up
6. Visitors
7. New Bikes On The Block
8. A Practical Joke
9. The Locker Room Fight
10. The Clubhouse Jailbreak
11. The Farmhouse Meeting
12. Josh's Story
13. Election Day
14. Traitor
15. Barry On The Scales
16. The Rooms Of Judgement
17. An Apology Offered
18. At The Town Square
19. Prison Song
20. Mr. Peek And Mr. Penn
21. Christmas Gifts
Bestsellers in Confident Readers (Age 8-12)