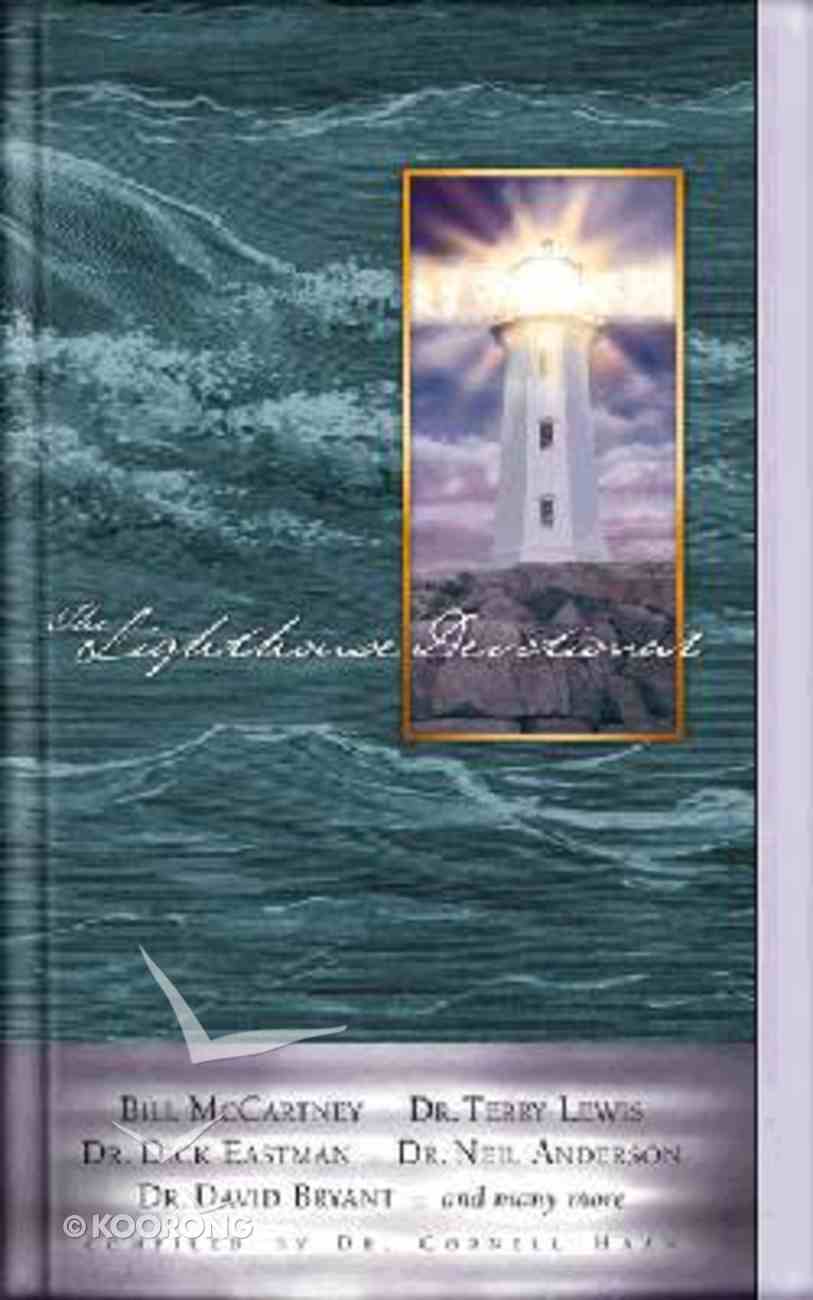 The Lighthouse Devotional
Millions of Americans are involved in the Lighthouse Movement. Now there's a devotional specifically designed to meet their needs. Written by many of today's national spiritual leaders, The Lighthouse Devotional promises to provide daily fuel for "lighthouses"-those believers committed to...
---
Free Shipping
for orders over $99.
Millions of Americans are involved in the Lighthouse Movement. Now there's a devotional specifically designed to meet their needs. Written by many of today's national spiritual leaders, The Lighthouse Devotional promises to provide daily fuel for "lighthouses"-those believers committed to sharing Jesus and shining His light in their neighborhoods. The year-long resource offers an easy-to-follow format for keeping our lamps keen and bright: Monday through Thursday, the readings focus on spiritual growth; Friday, they emphasize prayer and fasting; Saturday, they suggest practical ways to care for our neighbors; Sunday, they inspire new ways to share our faith. To be like Jesus, says Dr. Cornell Haan, spend time with Him. Here's a productive and convenient way to do so.
-Publisher
Want to keep Jesus' light shining bright in your life and neighborhood? Spend productive time with Him daily -- The Lighthouse Devotional Guide shows you how.
-Publisher
Dr. Cornell (Corkie) Haan is national facilitator of ministry networks for Mission America. He and his wife, Marcia, are the parents of three sons and live in Colorado Springs, Colorado. Mission America is a coalition of churches, denominations, parachurch ministries, and ministry networks working to pray for, care for, and share Christ with everyone in America by year-end 2000. Celebrate Jesus 2000 and The Lighthouse Movement are initiatives supporting this goal and operating within the Mission America coalition. A