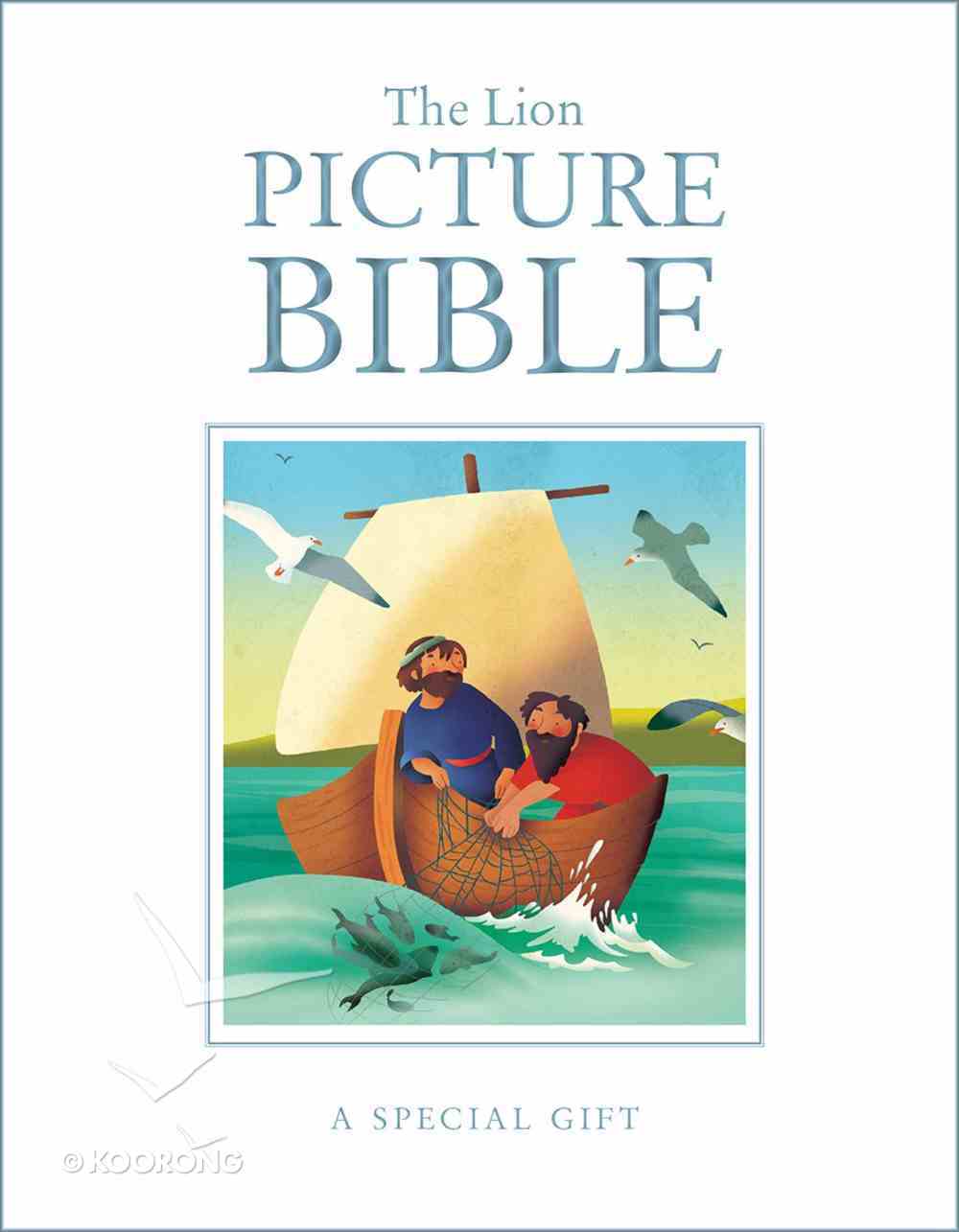 This special edition has gilt edging, foil titling, and a padded cover, to make it a wonderful gift for a young child. Bright, vibrant pictures are the focus of this children's Bible for 5-7s; expressive people and animals carry out...
---
Expected to ship on Monday from Australia.
---
Free Shipping
for orders over $99.
This special edition has gilt edging, foil titling, and a padded cover, to make it a wonderful gift for a young child. Bright, vibrant pictures are the focus of this children's Bible for 5-7s; expressive people and animals carry out their lives against a backdrop of colourful and dramatic landscapes. The scenes are set evocatively by author Sarah Dodd, who is able not only to bring life and character to the stories of the Bible for younger, or perhaps first-time readers, but also to explain their implication in the wider context of the Bible. There is a glossary included in the back to explain the words which may be unfamiliar, and page references for each word.
-Publisher
1 In The Beginning 2 The Garden Of Eden 3 Noah And The Flood 4 The Tower Of Babel 5 Abraham And His Family 6 Jacob And Esau 7 Jacob Learns A Lesson 8 Joseph And His Brothers 9 Joseph In Egypt 10 Moses The Runaway 11 Escape From Egypt 12 The Ten Commandments 13 Joshua Takes The Lead 14 Gideon Learns To Trust 15 Samson The Strongman 16 Ruth's New Family 17 Samuel Listens To God 18 A King For Israel 19 David And Goliath 20 David The King 21 Solomon Builds A Temple 22 Elijah And The Fire From Heaven 23 Namaan Is Healed 24 The Assyrian Army 25 Josiah And The Book Of The Law 26 Faraway Babylon 27 The Fiery Furnace 28 Daniel And The Lions 29 Esther: Queen For A Reason 30 The Return To Jerusalem 31 Jonah Runs Away 32 A New King Is Born 33 A Visit From The Wise Men 34 Jesus Grows Up 35 The Baptism Of Jesus 36 Follow Me 37 Jesus The Teacher 38 The Sower And The Seeds 39 Jesus Forgives And Heals 40 Sailing Through The Storm 41 The Girl Who Came Back To Life 42 The Perfect Picnic 43 The Runaway Son 44 The Lost Sheep 45 A Wedding And A Dangerous Journey 46 Zacchaeus Changes His Ways 47 Jesus And The Children 48 Jesus In Jerusalem 49 The Last Supper 50 The First Easter 51 Alive Again 52 The Promised Gift 53 The Church Begins 54 Saul: A Changed Man 55 Paul Suffers For His Faith 56 A New Heaven And A New Earth
Bestsellers in Bible Storybooks