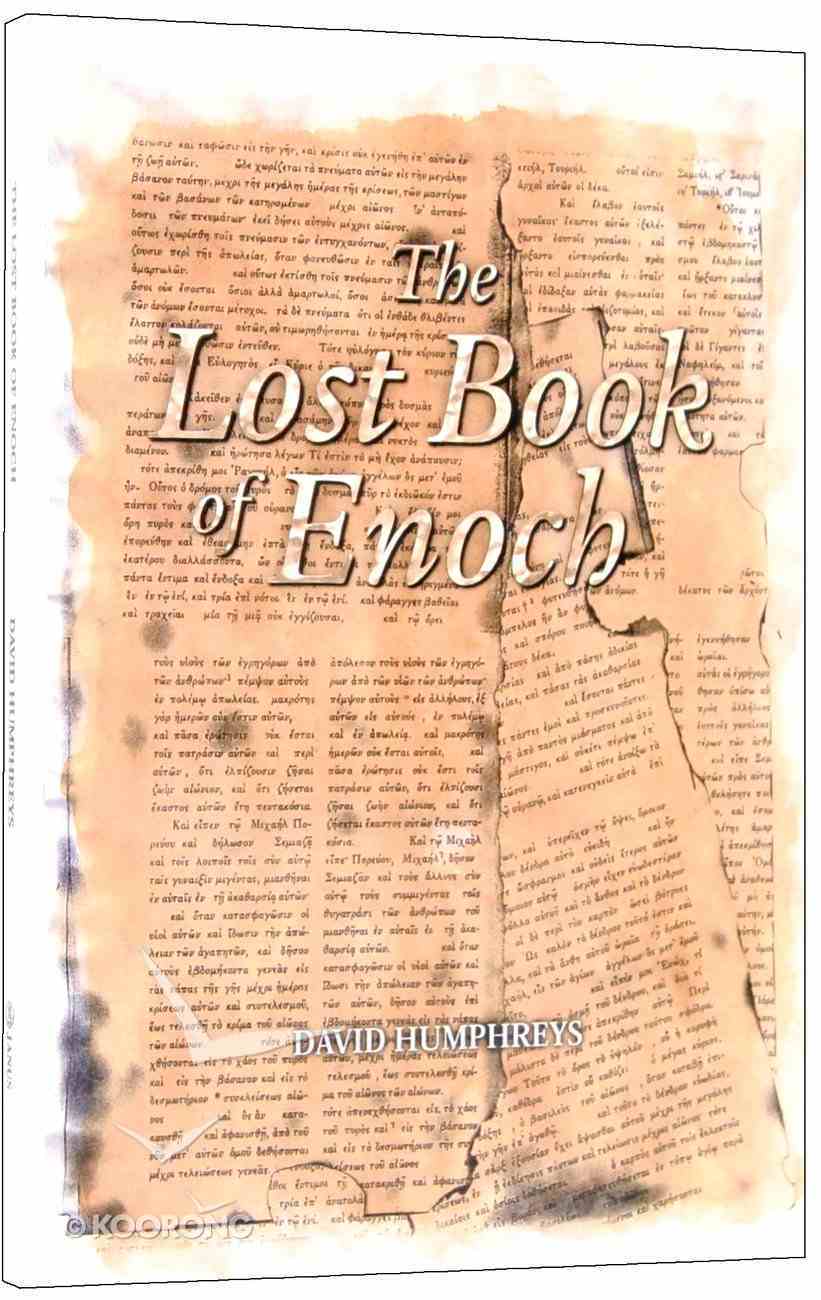 Though widely read by early Christians, the book of Enoch was banned by the church in the fourth century and considered lost for 1,600 years. A mention of it in the New Testament led 19th-century scholars to a manuscript of...
---
Expected to ship within 12 hours from Australia.
---
Free Shipping
for orders over $99.
Though widely read by early Christians, the book of Enoch was banned by the church in the fourth century and considered lost for 1,600 years. A mention of it in the New Testament led 19th-century scholars to a manuscript of the Enoch story in Hebrew and Aramaic verse, and a theological study of the manuscript in English followed in 1912. Yet it too eventually disappeared from public view. This edition of the lost biblical book is re-written in contemporary English and recounts the apocalyptic vision revealed to Enoch, the father of Methuselah, when he was taken to heaven by archangels who showed him the future of mankind as he looked down upon the world.
-Publisher
It was a mention in the New Testament by Jude that alerted David Humphries to the existence of The Lost Book of Enoch, one of the greatest examples of early Hebraic literature and part of the canon, widely known by early Christians, until the fourth century, when it was banned by the church authorities and virtually disappeared. Enoch, father of Methuselah and of the seventh generation from Adam, walked with the Archangels who took him up to heaven and revealed to him the secrets of the universe and the future of mankind. He wrote down all he saw and learned for the benefit of his son and future generations. This is the background to the marvellous Apocalyptic vision which bears his name, composed in Aramaic and Hebrew verse between 200bc and 100ad by scholars who regarded themselves as the heirs to the prophets. For 1600 years, the book was lost; then, at the end of the 19th century, an Ethiopic manuscript was discovered. This book is based on scholarly reconstruction of the greatest of the Apocalypse sagas, now available for the first time to a wide audience.
-Publisher