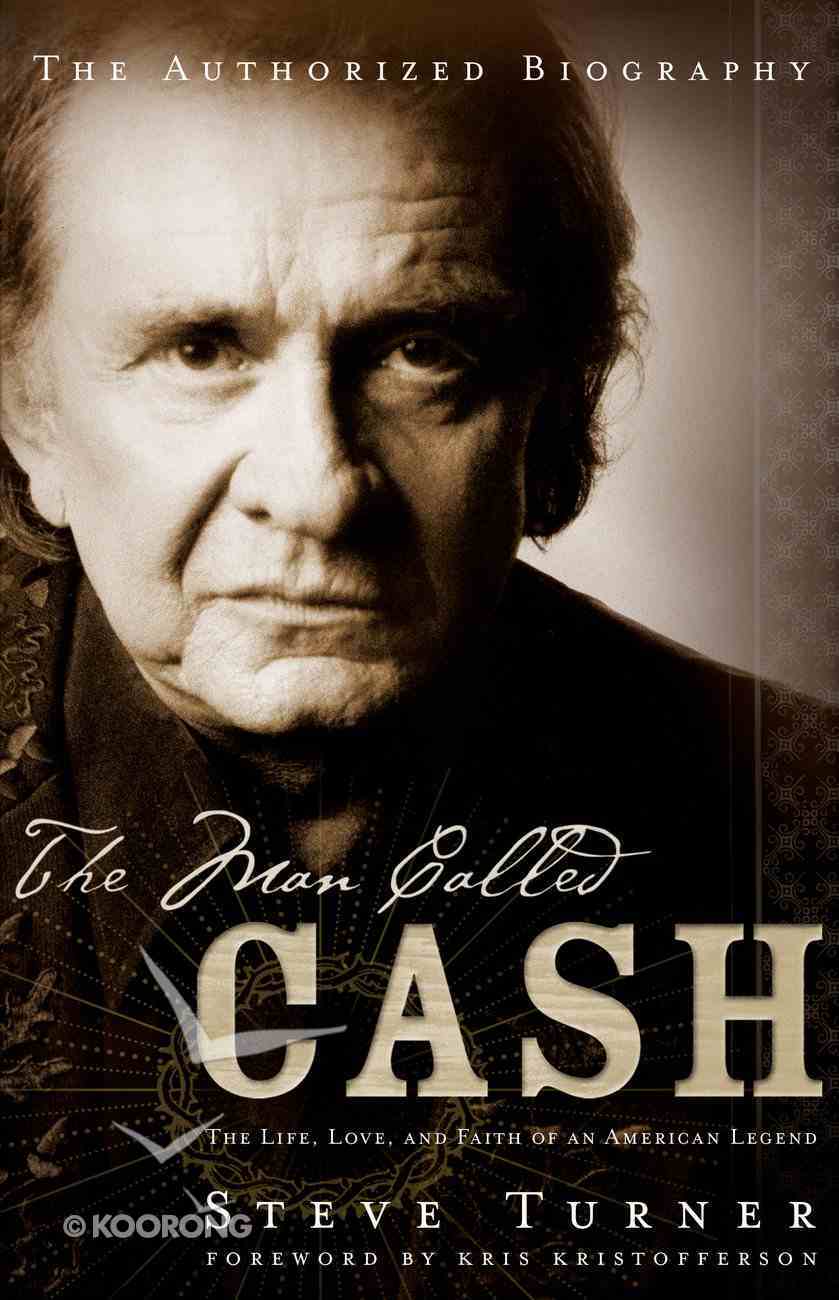 Johnny Cash is one of the most influential figures in music and American popular culture today. While he was an icon to people of all ages during his life, Cash's legacy continues after his death. His remarkable story is captured...
Instant download
---
Expected to ship within 3 hours from Australia.
---
Read using our free app on your tablet or mobile!
---
Free Shipping
for orders over $99.

Johnny Cash is one of the most influential figures in music and American popular culture today. While he was an icon to people of all ages during his life, Cash's legacy continues after his death. His remarkable story is captured in this exclusive authorized biography, addressing the whole life of Johnny Cash-not just his unforgettable music but also his relationship with June Carter Cash and his faith in Christ. His authenticity, love for God and family, and unassuming persona are what Steve Turner captures with passion and focus in this inspiring book.


Different from other books written about him, The Man Called CASH brings Cash's faith and love for God into the foreground and tells the story of a man redeemed, without watering-down or sugar-coating. Unquestionably one of the biggest book releases of 2004, The Man Called CASH will be a huge success with his millions of fans and will draw in many new fans with this inspiring story of faith and redemption.



The audio book, ISBN 084996377X, is narrated by Cash's close friend and musical partner, Kris Kristofferson.

^^
Different from other books written about him, The Man Called CASH brings Cash's faith and love for God into the foreground and tells the story of a man redeemed, without watering-down or sugar-coating. The Man Called CASH will be a huge success with his millions of fans and will draw in many new fans with this inspiring story of faith and redemption.


Johnny Cash is one of the most influential figures in music and American popular culture today. While he was an icon to people of all ages during his life, Cash's legacy continues after his death. His remarkable story is captured in this exclusive authorized biography, addressing the whole life of Johnny Cash-not just his unforgettable music but also his relationship with June Carter Cash and his faith in Christ. His authenticity, love for God and family, and unassuming persona are what Steve Turner captures with passion and focus in this inspiring book.

^
Different from other books written about him, The Man Called CASH brings Cash's faith and love for God into the foreground and tells the story of a man redeemed, without watering-down or sugar-coating. Unquestionably one of the biggest book releases of 2004, The Man Called CASH will be a huge success with his millions of fans and will draw in many new fans with this inspiring story of faith and redemption.



The audio book, ISBN 084996377X, is narrated by Cash's close friend and musical partner, Kris Kristofferson.


-Publisher

Johnny Cash is one of the most influential figures in music and American popular culture today. While he was an icon to people of all ages during his life, Cash's legacy continues after his death. His remarkable story is captured in this exclusive authorized biography, addressing the whole life of Johnny Cash-not just his unforgettable music but also his relationship with June Carter Cash and his faith in Christ. His authenticity, love for God and family, and unassuming persona are what Steve Turner captures with passion and focus in this inspiring book.


Different from other books written about him, The Man Called CASH brings Cash's faith and love for God into the foreground and tells the story of a man redeemed, without watering-down or sugar-coating. Unquestionably one of the biggest book releases of 2004, The Man Called CASH will be a huge success with his millions of fans and will draw in many new fans with this inspiring story of faith and redemption.



The audio book, ISBN 084996377X, is narrated by Cash's close friend and musical partner, Kris Kristofferson.


-Publisher
Turner is a writer and poet living in London, England, whereTurner is a writer and poet living in London, England, where he regularly contributes to newspapers such as The Mail on he regularly contributes to newspapers such as The Mail on Sunday and The Times. His many books include Conversations wSunday and The Times. His many books include Conversations with Eric Clapton, U2: Rattle and Hum, Van Morrison: Too Lateith Eric Clapton, U2: Rattle and Hum, Van Morrison: Too Late to Stop Now and A Hard Day's Write: The Stories Behind Ever to Stop Now and A Hard Day's Write: The Stories Behind Ever