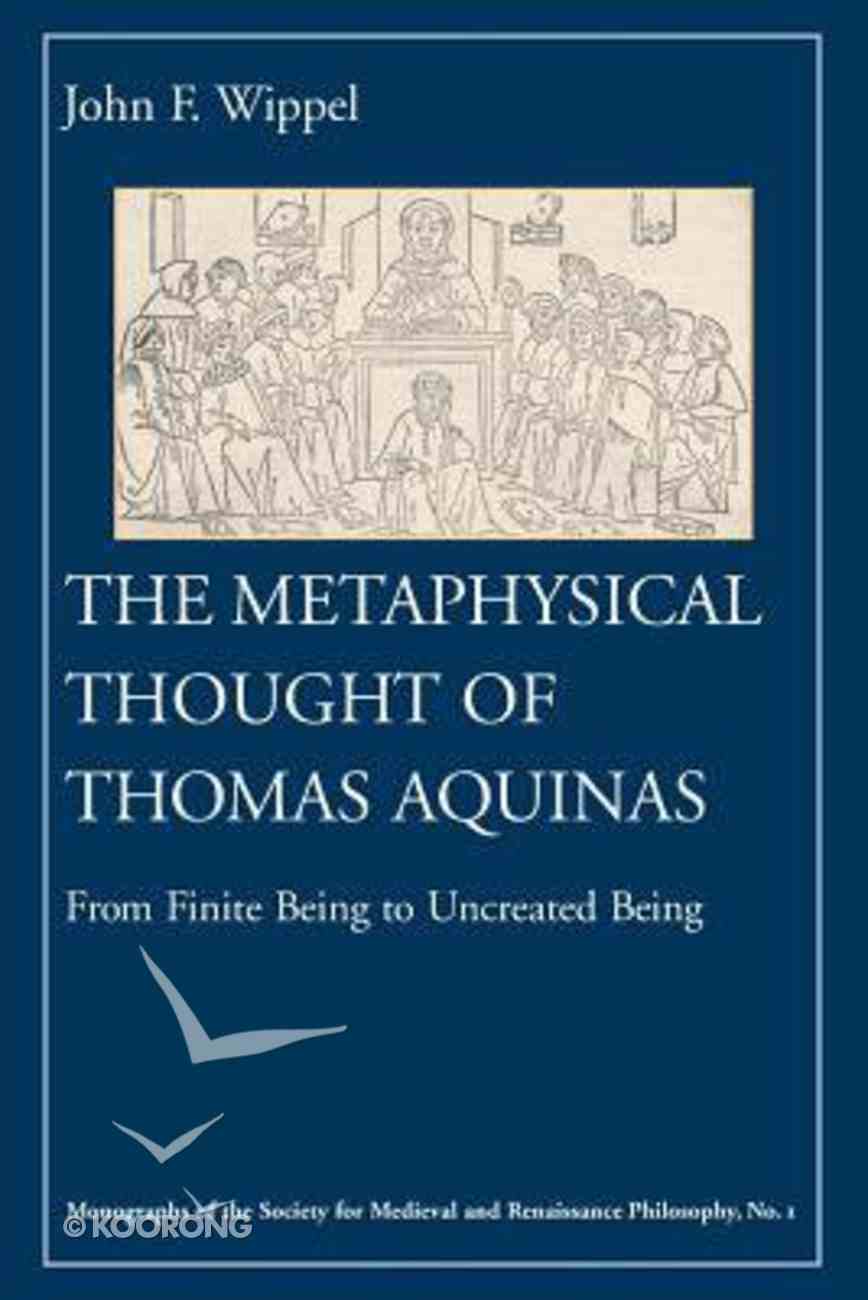 The Metaphysical Thought of Thomas Aquinas
Written by a highly respected scholar of Thomas Aquinas's writings, this volume offers a comprehensive presentation of Aquinas's metaphysical thought. It is based on a thorough examination of his texts organized according to the philosophical order as he himself describes...
Supplier is out of stock indefinitely
Unavailable
---
Free Shipping
for orders over $99.
Written by a highly respected scholar of Thomas Aquinas's writings, this volume offers a comprehensive presentation of Aquinas's metaphysical thought. It is based on a thorough examination of his texts organized according to the philosophical order as he himself describes it rather than according to the theological order.In the introduction and opening chapter, John F. Wippel examines Aquinas's view on the nature of metaphysics as a philosophical science and the relationship of its subject to divine being. Part One is devoted to his metaphysical analysis of finite being. It considers his views on the problem of the One and the Many in the order of being, and includes his debt to Parmenides in formulating this problem and his application of analogy to finite being. Subsequent chapters are devoted to participation in being, the composition of essence and esse in finite beings, and his appeal to a kind of relative nonbeing in resolving the problem of the One and the Many. Part Two concentrates onAquinas's views on the essential structure of finite being, and treats substance-accident composition and related issues, including, among others, the relationship between the soul and its powers and unicity of substantial form. It then considers his understanding of matter-form composition of corporeal beings and their individuation. Part Three explores Aquinas's philosophical discussion of divine being, his denial that God's existence is self-evident, and his presentation of arguments for the existence of God, first in earlier writings and then in the "Five Ways" of his Summa theologiae. A separate chapter is devoted to his views on quidditative and analogical knowledge of God. The concludingchapter revisits certain issues concerning finite being under the assumption that God's existence has now been established.
-Publisher
Bestsellers in Philosophy