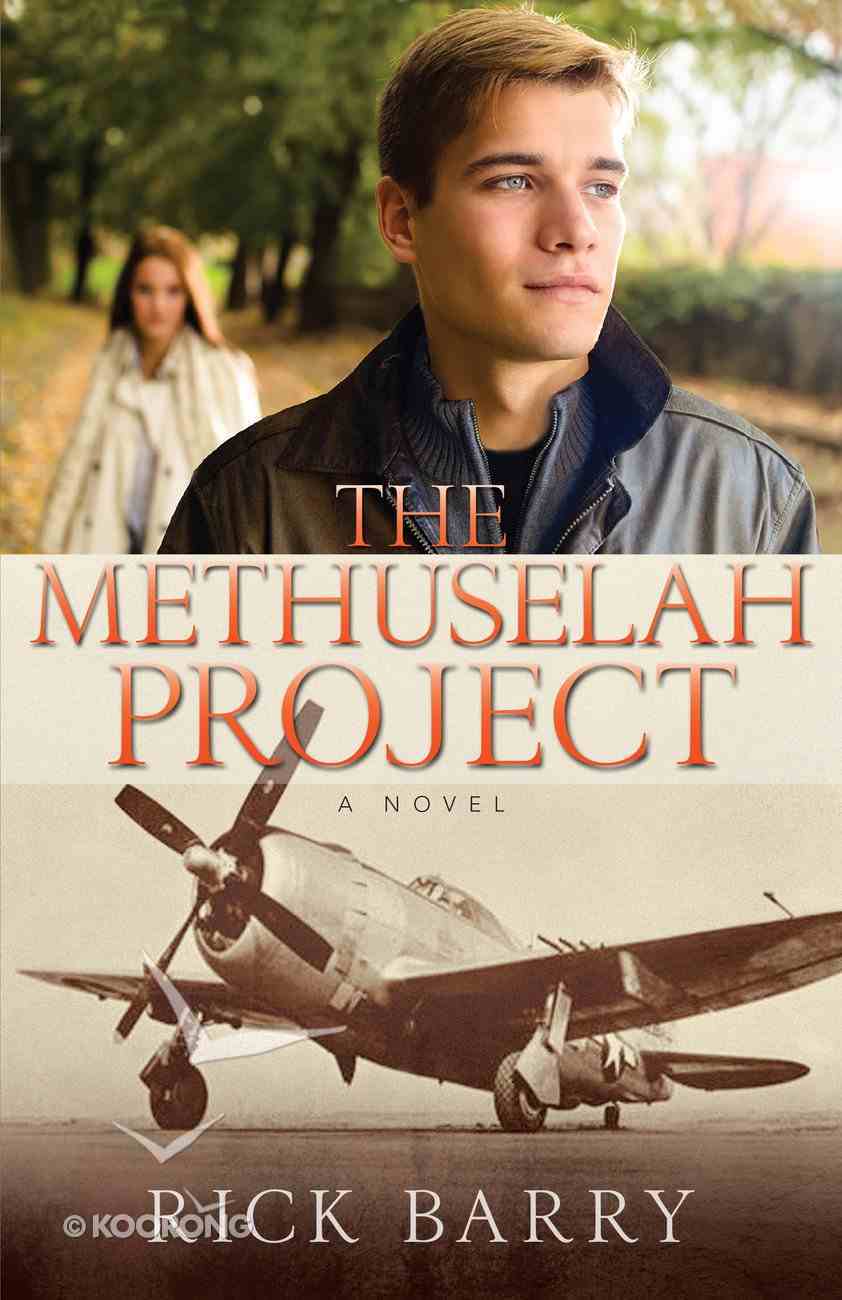 :Nazi scientists started many experiments. One never ended. Roger Greene is a war hero. Raised in an orphanage, the only birthright he knows is the feeling that he was born to fly. Flying against the Axis Powers in World War...
Out of Stock
Available to Order
---
Expected to ship in 4 to 5 weeks from Australia.
---
Free Shipping
for orders over $99.
:Nazi scientists started many experiments. One never ended.
Roger Greene is a war hero. Raised in an orphanage, the only birthright he knows is the feeling that he was born to fly. Flying against the Axis Powers in World War II is everything he always dreamed?until the day he's shot down and lands in the hands of the enemy.
When Allied bombs destroy both his prison and the mad genius experimenting on POWs, Roger survives. Within hours, his wounds miraculously heal, thanks to those experiments. The Methuselah Project is a success?but this ace is still not free. Seventy years later, Roger hasn?t aged a day, but he has nearly gone insane. This isn?t Captain America?just a lousy existence only made passable by a newfound faith. The Bible provides the only reliable anchor for Roger's sanity and his soul. When he finally escapes, there's no angelic promise or personal prophecy of deliverance, just confusion. It's 2015?and the world has become an unrecognizable place.
Katherine Mueller?crack shot, genius, and real Southern Belle?offers to help him find his way home. Can he convince her of the truth of his crazy story? Can he continue to trust her when he finds out she works for the very organization he's trying to flee?
Thrown right into pulse-pounding action from the first page, readers will find themselves transported back in time to a believable, full-colored past, and then catapulted into the present once more. The historical back-and-forth adds a constantly moving element of suspense to keep readers on the edge of their seats.
-Publisher
Rick Barry, at six-foot-seven-inches, was one of the most entertaining and talented forwards to play in the National Basketball Association (NBA) during the 1970s. Averaging 24.8 points per game over the course of his fourteen seasons of play, Barry was famous for his deadly accurate underhanded free throws (.900). He was equally famous among other players for his difficult personality and harsh demeanor. <BR><BR> <P>Barry was among the first professional basketball players to make a successful transition to the broadcasting profession. He began broadcasting during the 1967-68 season broadcast