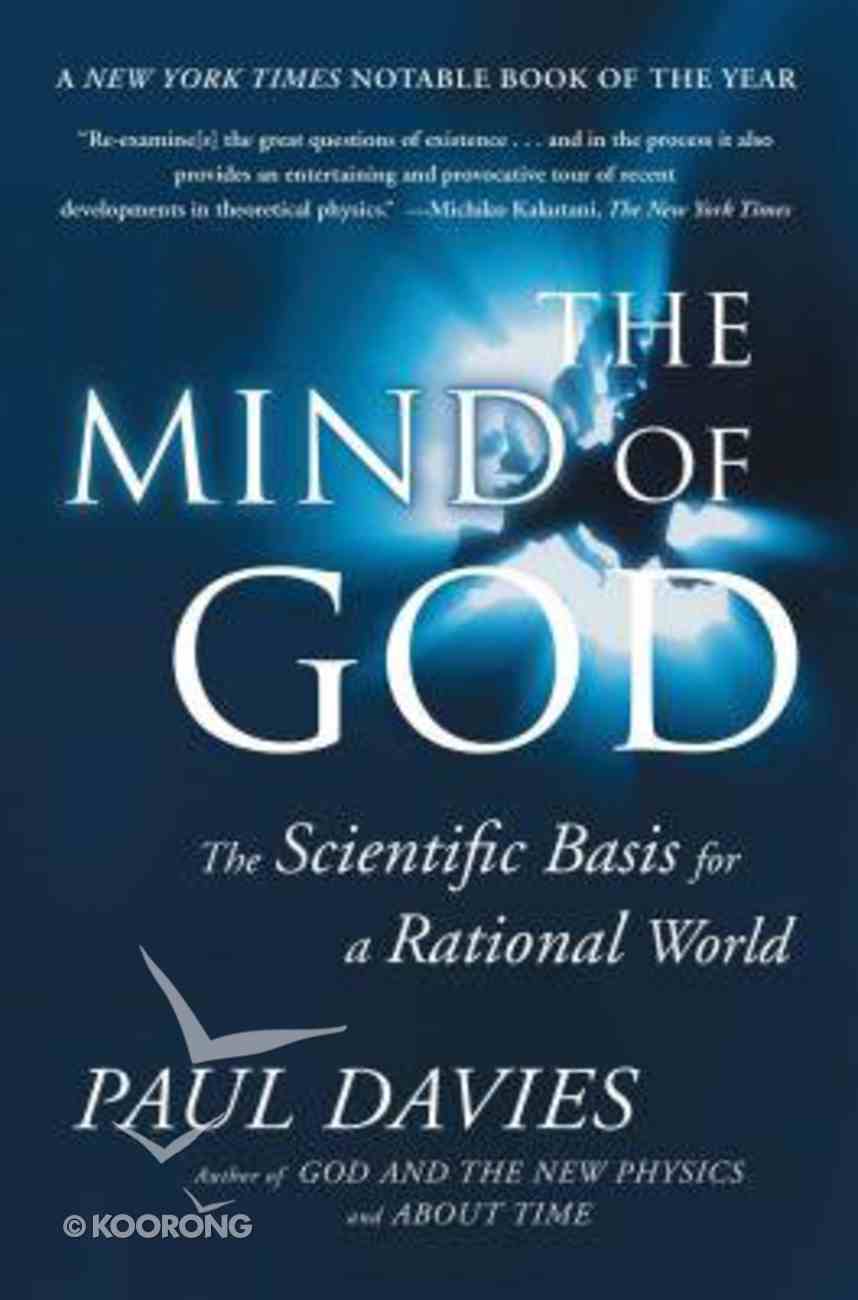 Chapter 1 Reason and BeliefHuman beings have all sorts of beliefs. The way in which they arrive at them varies from reasoned argument to blind faith. Some beliefs are based on personal experience, others on education, and others on indoctrination....
Out of Stock
Available to Order
---
Expected to ship in 6 to 7 weeks from Australia.
---
Free Shipping
for orders over $99.
Chapter 1 Reason and BeliefHuman beings have all sorts of beliefs. The way in which they arrive at them varies from reasoned argument to blind faith. Some beliefs are based on personal experience, others on education, and others on indoctrination. Many beliefs are no doubt innate: we are born with them as a result of evolutionary factors. Some beliefs we feel we can justify, others we hold because of "gut feelings."Obviously many of our beliefs are wrong, either because they are incoherent, or because they conflict with other beliefs, or with the facts. Two and a half thousand years ago, in ancient Greece, the first systematic attempt was made to establish some sort of common grounds for belief. The Greek philosophers sought a means to formalize human reasoning by providing unassailable rules of logical deduction. By adhering to agreed procedures of rational argument, these philosophers hoped to remove the muddle, misunderstanding, and dispute that so characterize human affairs. The ultimate goal of this scheme was to arrive at a set of assumptions, or axioms, which all reasonable men and women would accept, and from which the resolution of all conflicts would flow.It has to be said that this goal has never been attained, even if it were possible. The modern world is plagued by a greater diversity of beliefs than ever, many of them eccentric or even dangerous, and rational argument is regarded by a lot of ordinary people as pointless sophistry. Only in science, and especially mathematics, have the ideals of the Greek philosophers been upheld (and in philosophy itself, of course). When it comes to addressing the really deep issues of existence, such as the origin and meaning of the universe, the place of human beings in the world, and the structure and organization of nature, there is a strong temptation to retreat into unreasoned belief. Even scientists are not immune from this. Yet there is a long and respectable history of attempts to confront such issues by rational and dispassionate analysis. Just how far can reasoned argument take us? Can we really hope to answer the ultimate questions of existence through science and rational inquiry, or will we always encounter impenetrable mystery at some stage? And just what is human rationality anyway?The Scientific MiracleThroughout the ages all cultures have extolled the beauty, majesty, and ingenuity of the physical universe. It is only the modern scientific culture, however, that has made any systematic attempt to study the nature of the universe and our place within it. The success of the scientific method at unlocking the secrets of nature is so dazzling it can blind us to the greatest scientific miracle of all:science works.Scientists themselves normally take it for granted that we live in a rational, ordered cosmos subject to precise laws that can be uncovered by human reasoning. Yet why this should be so remains a tantalizing mystery. Why should human beings have the ability to discover and understand the principles on which the universe runs?In recent years more and more scientists and philosophers have begun to study this puzzle. Is our success in explaining the world using science and mathematics just a lucky fluke, or is it inevitable that biological organisms that have emerged from the cosmic order should reflect that order in their cognitive capabilities? Is the spectacular progress of our science just an incidental quirk of history, or does it point to a deep and meaningful resonance between the human mind and the underlying organization of the natural world?Four hundred years ago science came into conflict with religion because it seemed to threaten Mankind's cozy place within a purpose-built cosmos designed by God. The revolution begun by Copernicus and finished by Darwin had the effect of marginalizing, even trivializing, human beings. People were no longer cast at the center of the great sch
-Publisher
Throughout history, humans have dreamed of knowing the reason for the existence of the universe. In The Mind of God, physicist Paul Davies explores whether modern science can provide the key that will unlock this last secret. In his quest for an ultimate explanation, Davies reexamines the great questions that have preoccupied humankind for millennia, and in the process explores, among other topics, the origin and evolution of the cosmos, the nature of life and consciousness, and the claim that our universe is a kind of gigantic computer. Charting the ways in which the theories of such scientists as Newton, Einstein, and more recently Stephen Hawking and Richard Feynman have altered our conception of the physical universe. Davies puts these scientists' discoveries into context with the writings of philosophers such as Plato. Descartes, Hume, and Kant. His startling conclusion is that the universe is "no minor byproduct of mindless, purposeless forces. We are truly meant to be here." By the means of science, we can truly see into the mind of God.
-Publisher
PRODUCT DETAIL
Catalogue Code 

298004

Product Code 

9780671797188

ISBN 

0671797182

EAN 

9780671797188

Pages 

256

Department Academic
Category Science
Sub-Category General
Publisher Simon & Schuster Usa
Publication Date 

Mar 1993

Sales Rank 

53344

Dimensions 

215 x 139 x 15

mm

Weight 

0.245

kg
Reverend Doctor Paul Davis is a pastor, lecturer, author, journalist, broadcaster, record producer, tour organiser, music publisher and local government manager of considerable experience. He was the first European Director of the USA's Gospel Music Association and the founder of the UK's Christian Music Association and the British Gospel Music Association. A Fellow of the European Theological Seminary, his books include the official biographies or autobiographies of George Hamilton IV, Pat Boone, Ron Jones and the Blackwood Brothers plus book projects for Readers Digest on several country music and gospel music themes including 'Peace In The Valley', Jim Reeves, Johnny Cash, Dolly Parton, Glen Campbell, Tammy Wynette, the Blackwood Brothers and Kenny Rogers.