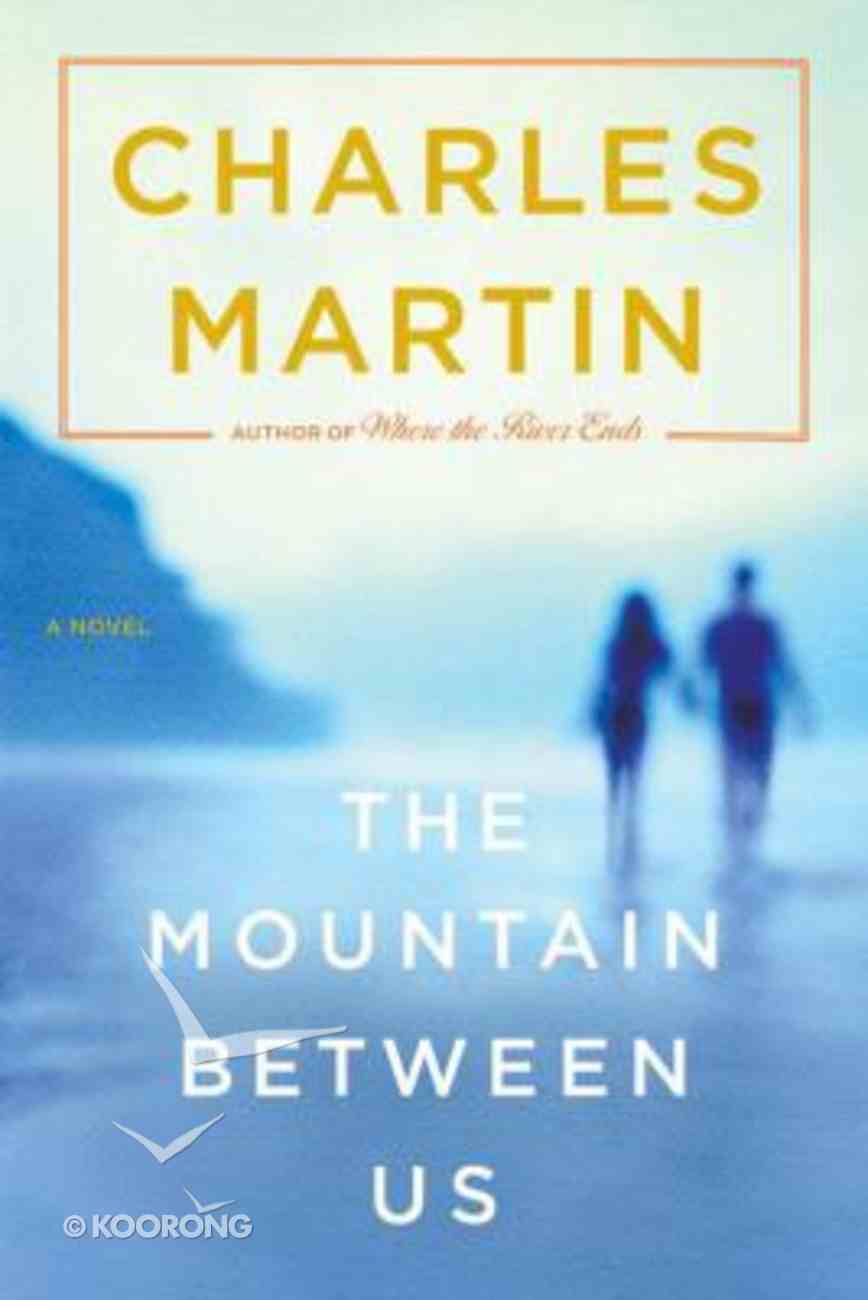 From the author ofWhere the River Ends, comes this page-turning story of love and survival. On a stormy winter night, two strangers wait for a flight at the Salt Lake City airport.& ; Ashley Knox is an...
---
Free Shipping
for orders over $99.
From the author ofWhere the River Ends, comes this page-turning story of love and survival.

On a stormy winter night, two strangers wait for a flight at the Salt Lake City airport.& ; Ashley Knox is an attractive, successful writer, who is flying East for her much anticipated wedding.& ; Dr. Ben Payne has just wrapped up a medical conference and is also eager to get back East for a slate of surgeries he has scheduled for the following day.& ;& ; When the last outgoing flight is cancelled due to a broken de-icer and a forthcoming storm, Ben finds a charter plane that can take him around the storm and drop him in Denver to catch a connection.& ;& ; And when the pilot says the single engine prop plane can fit one more, if barely, Ben offers the seat to Ashley knowing that she needs to get back just as urgently.& ;& ; And then the unthinkable happens.& ; The pilot has a heart attack mid-flight and the plane crashes into the High Uintas Wilderness-- one of the largest stretches of harsh and remote land in the United States.& ;
& ;
Ben, who has broken ribs and Ashley, who suffers a terrible leg fracture, along with the pilot's dog,
-Publisher
A letter from the author:
 
Dear Reader,
I'm a fifth-generation Florida boy.   Born and raised.   I'm used to heat and sunshine.   Put me in the snow and I turn into a total wimp.   About a year ago, I was sitting in a plane at thirty-five thousand feet flying to Oregon, looked down upon Utah's snow-covered mountains—not a lightbulb in sight—and wondered, "What if …"   By the time the plane landed, I'd scratched the following:
 
What if a plane crashed into that mess?
What if it was a small plane carrying two total strangers?
What if he was happily married, headed home to his wife?
What if she was headed home to her rehearsal dinner and a white dress?
What if they were hurt?
And what if they could expect no rescue?
 
Months later, two friends and I traveled to the High Uintas Mountains—a wilderness spanning more than a million acres.   If you ever saw Jeremiah Johnson, that's where they filmed it.   Average snowfall is 500 to 700 inches a year.   Sometimes more. To me, it's more Mars than Earth.

We rented snowmobiles and rode some sixty miles into the middle of that beautiful, magnificent, unforgiving landscape.   The second night, at about two a.m., I lay staring up at a star-lit sky, thinking about my two characters.   In the dark, my fingers cold, my breath blowing like smoke, the snow just beginning to fall, our fire reduced to glowing red embers, I scratched the last question:
 
What if things are not what they seem?
 
The Mountain Between Us is the story of an orthopedic surgeon from Jacksonville headed home after a medical conference.   Waiting at the gate in the Salt Lake City aAirport, he meets a journalist from Atlanta making her way home to her six bride's maids and a rehearsal dinner.   Like everyone else in the airport, they are trying to outrun the storm that is inching ever closer.   When the de-icer breaks, effectively killing their chances of beating the storm, they hire a charter to hop them to Denver.   Standing in their way, rising some twelve thousand feet above sea level, are the High Uintas.

On the surface it's a story of survival—of impossible circumstances—and the man and woman who face it.   Beneath that, it's a story of laughter, hope, brokenness, friendship, and a tender love risked by few and shared by even less.
I hope you enjoy it.

My best to you,
Charles


For more information about this and Charles Martin's other novels, visit CharlesMartinBooks.com.

Share your thoughts on this book on Charles's Facebook page: http://www.facebook.com/author.charles.martin


The following discussion topics and author interviewletter are designed to enhance your reading of Charles Martin's The Mountain Between Us. We hope they will enrich your experience as you explore this captivating novel of extraordinary love.

-Publisher
PRODUCT DETAIL
Catalogue Code 

308202

Product Code 

9780767927000

ISBN 

0767927001

EAN 

9780767927000

Pages 

336

Department General Books
Category Fiction
Sub-Category General
Publisher Broadway Books
Publication Date 

Jun 2010

Dimensions 

217 x 144 x 27

mm

Weight 

0.430

kg
Charles Martin's novels have been acclaimed by reviewers and readers alike and have been finalists for multiple awards. He lives a stone's trhow from the St John's River in Jacksonville, Florida with his wife and their three boys.
Prelude
 
            Hey…
            I'm not sure what time it is.  This thing should record that.  I woke a few minutes ago.  It's still dark.  I don't know how long I was out.
            The snow is spilling in through the windshield. It's frozen across my face.  Hard to blink.  Feels like dried paint on my cheeks.  It just doesn't taste like dried paint.  
            I'm shivering…and it feels like somebody is sitting on my chest.  Can't catch my breath. Maybe broke two or three ribs.  Might have a collapsed lung.
            The wind up here is steady, leaning against the tail of the fuselage…or what's left of it.  Something above me, maybe a branch, is slapping the plexi-glass.  Sounds like fingernails on a chalkboard.  And more cold air is coming in behind me.  Where the tail used to be.  
            I can smell gas.  I guess both wings were still pretty full of fuel. 
            I keep feeling like I want to throw up. 
 
            A hand is wrapped around mine. The fingers are cold and calloused.  There's a wedding band, worn thin around the edges.  That's Grover.
            He was dead before we hit the treetops.  I'll never understand how he landed this thing without killing me, too.
            When we took off, the ground temperature was in the single digits.  Not sure what it is now.  Feels colder.  Our elevation should be around eleven-five.  Give or take.  We couldn't have fallen more than five hundred feet when Grover dipped the wing.  The control panel sits dark, unlit.  Dusted in white.  Every few minutes the GPS on the dash will flicker, then go black again.     
            There was a dog here somewhere.  All teeth and muscle.  Real short hair.  About the size of a loaf of bread.  Makes snotty, gurgling sounds when he breathes.  Looks like he's jacked up on speed.  Wait… 
            'Hey, boy…Wait…no.  Not there. Okay, lick but don't jump.  What's your name?  You scared?  Yeah…me, too.'
            I can't remember his name.
 
            I'm back…was I gone long?  There's a dog here.  Buried between my coat and armpit.
            Did I already tell you about him?  I can't remember his name. 
            He's shivering and the wrinkles around his eyes are quivering.  Whenever the wind howls, he jumps up and growls at it.
 
            The memory's foggy.  Grover and I were talking, he was flying, maybe banking right, the dash flashed a buffet of blue and green lights, a carpet of black stretched out below us, not a light bulb for sixty miles in any direction, and…there was a woman.  Trying to get home to her fiancé and a rehearsal dinner.  I'll look. 
 
            …I found her.  Unconscious. Elevated pulse.  Eyes are swollen shut.  Pupils are dilated.  Probably a concussion. Several lacerations across her face.  A few will need stitches.  Right shoulder is dislocated and left femur is broken.  It didn't break the skin but, her leg is angling out and suit leg is tight.  I need to set it…once I catch my breath. 
           
            …It's getting colder. I guess the storm finally caught us.  If I don't get us wrapped in something…we'll freeze to death before daylight.  I'll have to set that leg in the morning.    
           
            Rachel…I don't know how much time we have, don't know if we'll make it out, if…but…I take it all back.  I was wrong.  I was angry.  I never should've said it.  You were thinking about us.  Not you.  I can see that now. 
            You're right.  Right all along.  There's always a chance. 
 
            Always.