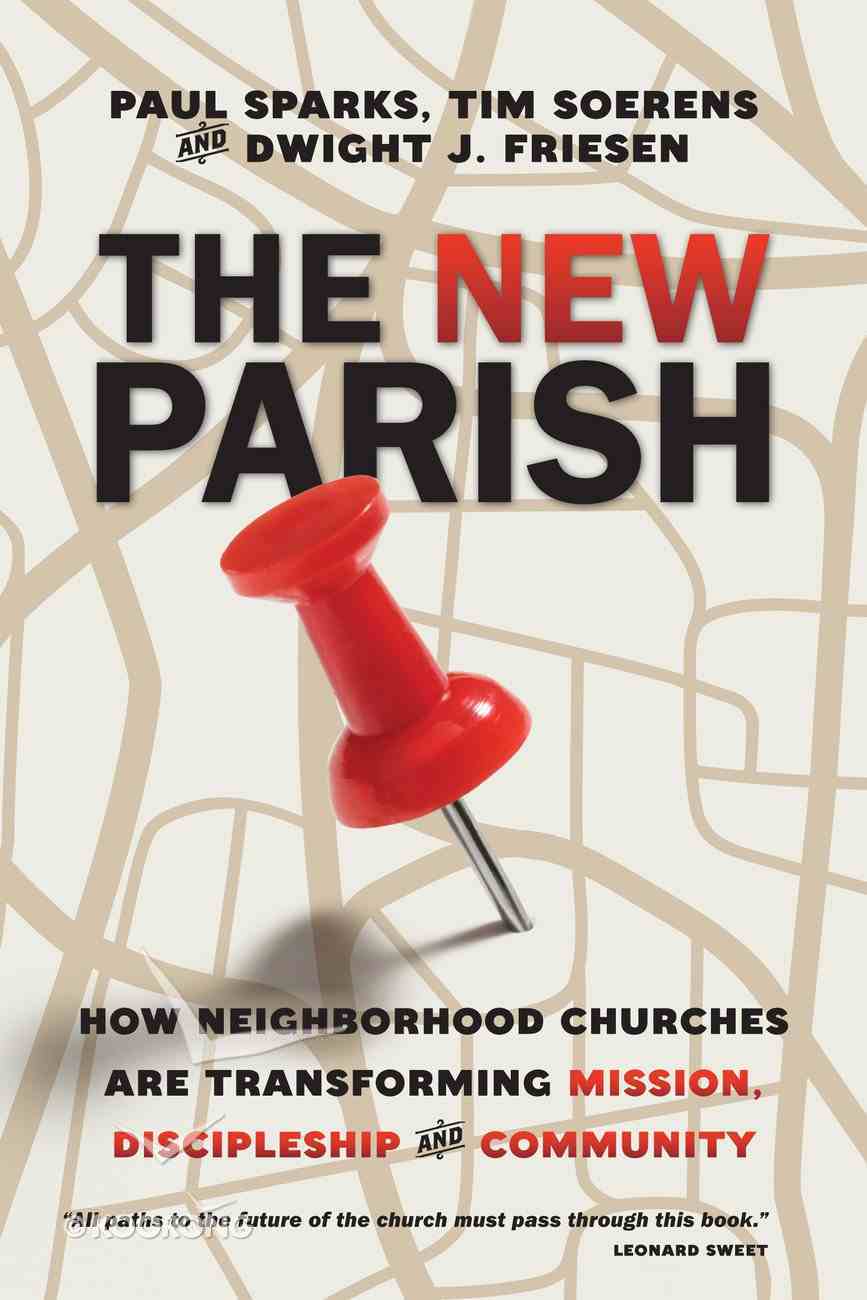 2015 Christianity Today Award of Merit (The Church/Pastoral Leadership)2014 Readers' Choice Awards Honorable Mention2014 Best Books About the Church from Byron Borger, Hearts and Minds Bookstore"When ... faith communities begin connecting together, in and for the neighborhood, they learn to...
Instant download
---
Expected to ship within 2 hours from Australia.
---
Read using our free app on your tablet or mobile!
---
Free Shipping
for orders over $99.
2015 Christianity Today Award of Merit (The Church/Pastoral Leadership)2014 Readers' Choice Awards Honorable Mention2014 Best Books About the Church from Byron Borger, Hearts and Minds Bookstore"When ... faith communities begin connecting together, in and for the neighborhood, they learn to depend on God for strength to love, forgive and show grace like never before... . The gospel becomes so much more tangible and compelling when the local church is actually a part of the community, connected to the struggles of the people, and even the land itself."Paul Sparks, Tim Soerens and Dwight J. Friesen have seen?in cities, suburbs and small towns all over North America?how powerful the gospel can be when it takes root in the context of a place, at the intersection of geography, demography, economy and culture. This is not a new idea?the concept of a parish is as old as Paul's letters to the various communities of the ancient church. But in an age of dislocation and disengagement, the notion of a church that knows its place and gives itself to where it finds itself is like a breath of fresh air, like a sign of new life.
-Publisher
Dwight J. Friesen (D.Min., George Fox University) is assistant professor of practical theology at Mars Hill Graduate School in Seattle. He was the founding pastor of Quest: A Christ-Commons in Bellevue, Washington, and lives in Seattle, Washington, with his family. He has recently authored Thy Kingdom Connected: What the Church Can Learn from Facebook, the Internet, and Other Networks
Paul Sparks is a freelance writer and performer.<BR>
Tim Soerens is a pastor, social entrepreneur, and co-founding director of the Parish Collective. As co-director of the Parish Collective he convenes ministry leaders, teaches, and consults with organizations seeking human flourishing in particular neighborhoods while also working collaboratively across the city. He is also the co-founding producer of the Inhabit Conference and the new ?Leadership in the New Parish? certificate program at The Seattle School of Theology and Psychology. As social entrepreneur, Tim is a founding adviser to the Hub-Seattle, an innovative co-working space for changeA
2015 <em>christianity Today</em> Award Of Merit (the Church/pastoral Leadership)2014 Readers' Choice Awards Honorable Mention2014 Best Books About The Church From Byron Borger, Hearts And Minds Bookstore"when ... Faith Communities Begin Connecting Together, In And For The Neighborhood, They Learn To Depend On God For Strength To Love, Forgive And Show Grace Like Never Before... . The Gospel Becomes So Much More Tangible And Compelling When The Local Church Is Actually A Part Of The Community, Connected To The Struggles Of The People, And Even The Land Itself."paul Sparks, Tim Soerens And Dwight J. Friesen Have Seen?in Cities, Suburbs And Small Towns All Over North America?how Powerful The Gospel Can Be When It Takes Root In The Context Of A Place, At The Intersection Of Geography, Demography, Economy And Culture. This Is Not A New Idea?the Concept Of A Parish Is As Old As Paul's Letters To The Various Communities Of The Ancient Church. But In An Age Of Dislocation And Disengagement, The Notion Of A Church That Knows Its Place And Gives Itself To Where It Finds Itself Is Like A Breath Of Fresh Air, Like A Sign Of New Life.
Introduction: Three Lives Transformed By Rooting And Linking Together
Part One: Why We Need A New Parish
1 Introducing The New Parish: How The Church In Place Is Greater Than The Sum Of Individual Christians
2 Misplaced: How Church Techniques For Renewal Perpetuate Fragmentation
3 Presence In Place: Becoming A Within And In-with Church
Part Two: What Is The New Parish?
4 The Ecclesial Center: Recovering The Triune Form Of Christ&#146;s Church
5 The New Commons: Locating Christ&#146;s Church In Time And Place
6 Rooting Within The Parish: Learning To Love Your Place
7 Linking Beyond The Parish: Living Into Your Need Of Neighbors
Part Three: Practicing Our Way Into The New Parish
8 Adaptive Presencing: The Triune Nature Of New Parish Practice
9 Leadership In The New Parish: Living A Life Worth Following
Benediction: Commissioning To Love God By Loving Your Neighbor
Afterword
Gratitudes
Further Reading
Notes