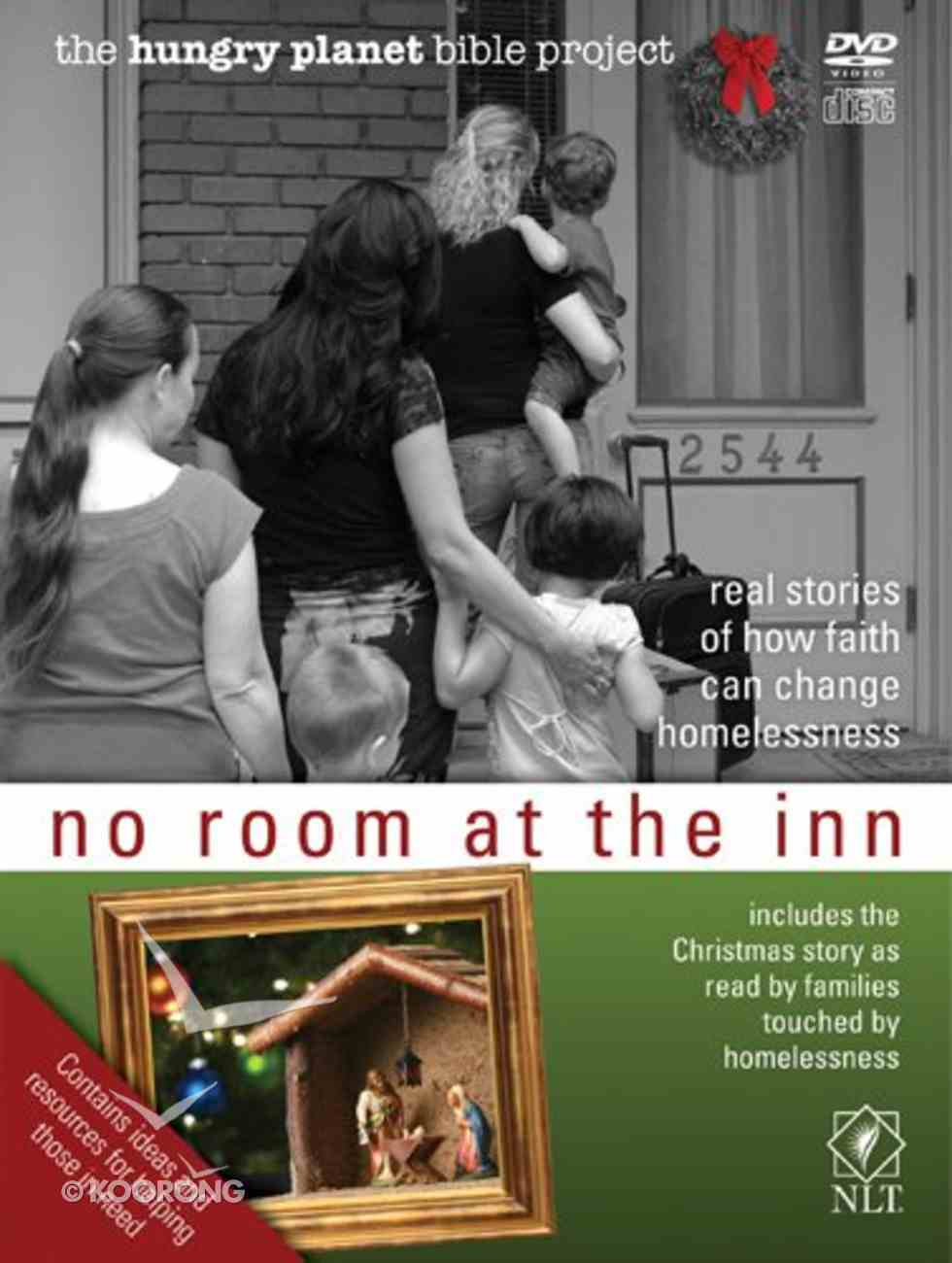 The NLT Hungry Planet Project: No Room At the Inn Multimedia Experience
God blesses those who are poor and realize their need for him, for the Kingdom of Heaven is theirs.Matthew 5:3$lt;br />$lt;br />Hunger and Homelessness$lt;br />Helping those in need is central to the message of Jesus. With so many people in...
Unavailable. Out of Print. Only available while stock lasts.
Out of Print
---
Free Shipping
for orders over $99.
God blesses those who are poor and realize their need for him, for the Kingdom of Heaven is theirs.Matthew 5:3$lt;br />$lt;br />Hunger and Homelessness$lt;br />Helping those in need is central to the message of Jesus. With so many people in crisis, it's hard to know how to make a difference in the lives of those who are hungry-both physically and spiritually. The Hungry Planet Bible Project takes you on a journey across America and lets you experience firsthand the stories and triumphs of those whom Jesus calls "the least of these."$lt;br />$lt;br />With this 25-day multimedia Advent experience, you'll grow closer to God as you... - witness the personal stories of those dealing with hunger and homelessness - - get a behind-the-scenes look at the struggles and triumphs taking place in America's soup kitchens and shelters - - see "the least of these" transformed through the power of Scripture - - learn to put your faith into action on behalf of those who are hungry and homeless - DVD-ROM Features: - The Christmas story as narrated by the homeless and hungry - - Behind-the-scenes mini documentary highlighting the Hungry Planet Bible Project - - Small Group Discussion Guide with ideas for coordinating a church or neighborhood food drive - - Creative ways to help make life more comfortable for those in need - - Triumphant stories of hope and courage in the midst of pain and sorrow - The Hungry Planet Bible Project is traveling 10,000 miles across America to dozens of cities and rural communities giving a face and a voice to the hungry and homeless.
-Publisher
"No Room at the Inn" is part of "The Hungry Planet Bible Project. No Room at the Inn" is a multimedia experience that will help readers prepare their hearts to celebrate the birth of Christ. Through compelling stories, Scripture readings, and application, readers will learn what it means to "love your neighbor." But what is "The Hungry Planet Bible Project"? The Hungry Planet Bible Project is raising awareness of the plight of the homeless and hungry. It will mobilize the church into action on behalf of the poor. The Hungry Planet Bible Project is traveling 10,000 miles across America to dozens of cities and rural communities, giving a face and a voice to the hungry and homeless. Using cutting-edge interactive multimedia, the experience they bring utilizes video, audio, print, photography, an interactive travelogue, social networking, forums, prayer walls, and donation sites to inspire us to put our faith into action on behalf of the poor. Along with their recitation of Scripture, the
-Publisher
Bestsellers in Bible Audio