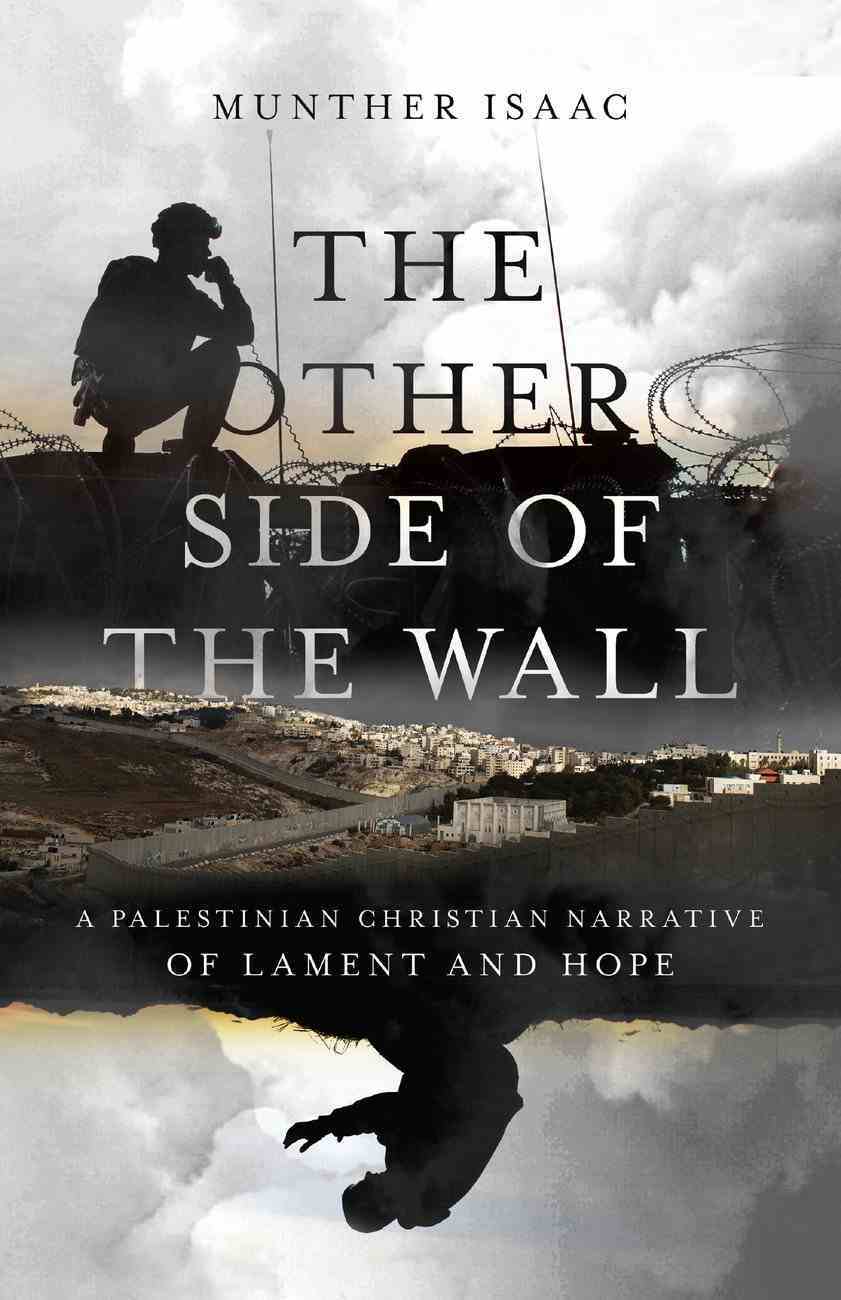 The Other Side of the Wall
Christians have lived in Palestine since the earliest days of the Jesus movement. The Palestinian church predates Islam. Yet Palestinian Christians find themselves marginalized and ostracized. In the heated tensions of the Israeli-Palestinian conflict, the voices of Palestinian Christians are...
Available for immediate download.
---
Read using our free app on your tablet or mobile!
---
Free Shipping
for orders over $99.
Christians have lived in Palestine since the earliest days of the Jesus movement. The Palestinian church predates Islam. Yet Palestinian Christians find themselves marginalized and ostracized. In the heated tensions of the Israeli-Palestinian conflict, the voices of Palestinian Christians are often unheard and ignored. This book provides an opportunity to hear the realities of life on the ground from a leading Palestinian pastor and theologian. Munther Isaac gives the perspective of Palestinian Christians on the other side of the separation wall surrounding most Palestinian West Bank cities today. Isaac laments the injustices suffered by the Palestinian people but holds out hope for a just peace and ways to befriend and love his Jewish and Muslim neighbors. In contrast to the dominant religious and nationalistic ideologies and agendas for the region, he offers a theology of the land and a vision for a shared land that belongs to God, where there are no second-class citizens of any kind. "This book is my invitation to you," Isaac writes, "to step into the other side of the wall and listen to our stories and perspective. It is my humble request to you to allow me to share how Palestinians experience God, read the Bible, and have been touched and liberated by Jesus-a fellow Bethlehemite who has challenged us to see others as neighbors and love them as ourselves... . This book paints a picture of our story of faith, lament, and hope. And I invite you to join and listen, on our side of the wall."
-Publisher
<strong>christians Have Lived In Palestine Since The Earliest Days Of The Jesus Movement.</strong> The Palestinian Church Predates Islam. Yet Palestinian Christians Find Themselves Marginalized And Ostracized. In The Heated Tensions Of The Israeli-palestinian Conflict, The Voices Of Palestinian Christians Are Often Unheard And Ignored. This Book Provides An Opportunity To Hear The Realities Of Life On The Ground From A Leading Palestinian Pastor And Theologian. Munther Isaac Gives The Perspective Of Palestinian Christians On The Other Side Of The Separation Wall Surrounding Most Palestinian West Bank Cities Today. Isaac Laments The Injustices Suffered By The Palestinian People But Holds Out Hope For A Just Peace And Ways To Befriend And Love His Jewish And Muslim Neighbors. In Contrast To The Dominant Religious And Nationalistic Ideologies And Agendas For The Region, He Offers A Theology Of The Land And A Vision For A Shared Land That Belongs To God, Where There Are No Second-class Citizens Of Any Kind. "this Book Is My Invitation To You," Isaac Writes, "to Step Into The Other Side Of The Wall And Listen To Our Stories And Perspective. It Is My Humble Request To You To Allow Me To Share How Palestinians Experience God, Read The Bible, And Have Been Touched And Liberated By Jesus-a Fellow Bethlehemite Who Has Challenged Us To See Others As Neighbors And Love Them As Ourselves... . This Book Paints A Picture Of Our Story Of Faith, Lament, And Hope. And I Invite You To Join And Listen, On Our Side Of The Wall."
2. Ignored, Discredited, And Dehumanized
3. Christian Zionism As Imperial Theology
4. The Bible, The Land, And The Modern State Of Israel
5. Who Is My Neighbor?
6. My Jewish Neighbor
7. My Muslim Neighbor
8. Blessed Are The Peacemakers
9. Lamenting In Hope
10. Letters Of Hope
Epilogue: The Other Side Of The Wall: <em>the Story Continues</em>
Notes
Recommended Reading
Bestsellers in Christian Worldview