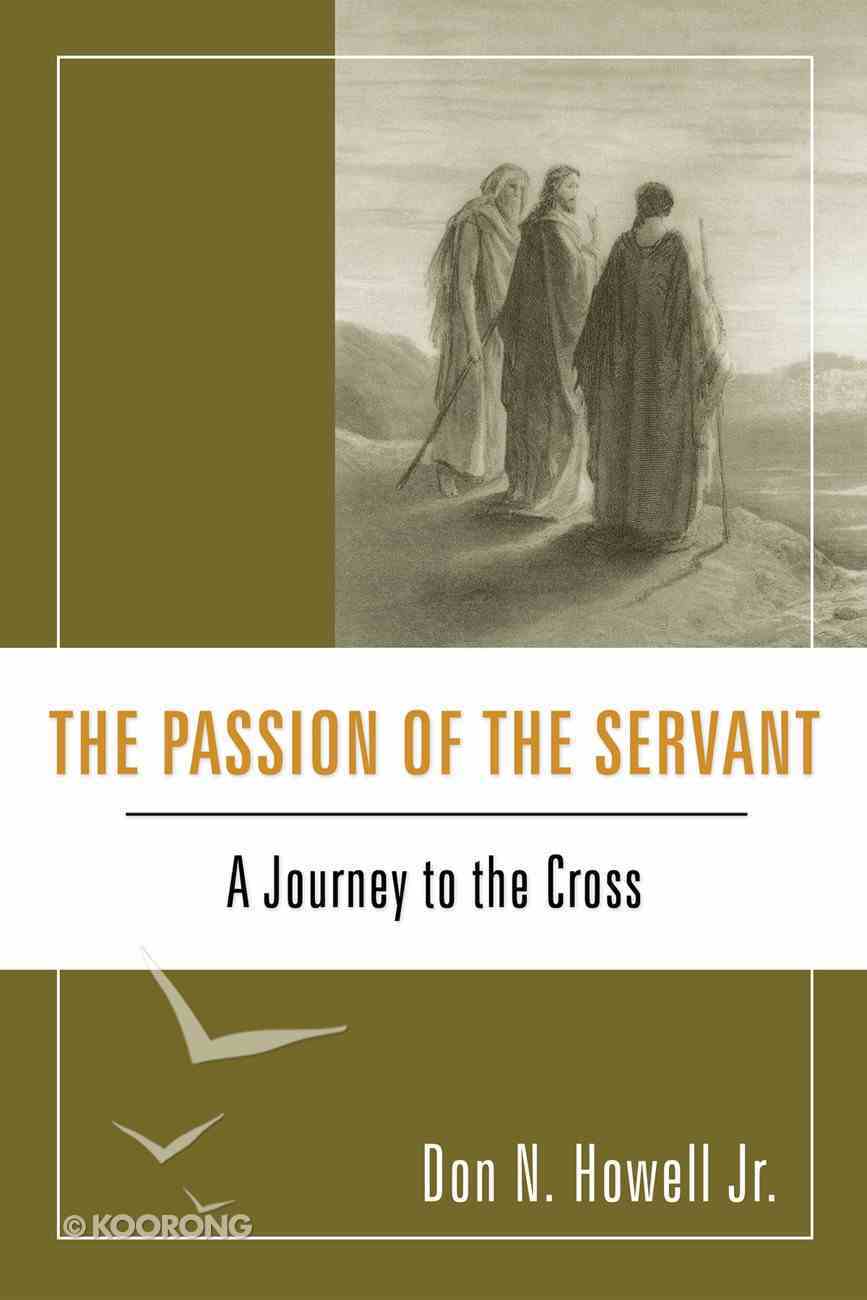 The Passion of the Servant
The New Testament opens with four Gospel accounts that introduce the reader to Jesus Christ. From the very beginning, the redemptive drama moves toward the cross. The final week of Jesus's life, Passion Week, takes up nearly 40 percent of...
Instant download
---
Expected to ship within 4 hours from Australia.
---
Read using our free app on your tablet or mobile!
---
Free Shipping
for orders over $99.
The New Testament opens with four Gospel accounts that introduce the reader to Jesus Christ. From the very beginning, the redemptive drama moves toward the cross. The final week of Jesus's life, Passion Week, takes up nearly 40 percent of the entire narrative. The canonical Gospels provide four different perspectives on the life of Jesus. He is portrayed in this fourfold account as King and covenant keeper (Matthew), as obedient Son-servant (Mark), as the perfect Man among men (Luke), and as the eternal Son of God (John), the only person ever born whose central purpose in living is to die. The Gospels are Passion narratives with extended introductions. This is the governing principle of the present work as Jesus moves toward the culmination of his saving mission. From early adumbrations to deepening shadows to direct predictions and finally to the detailed narratives of Passion Week, the Gospels follow the Lord's inexorable journey to the cross. This synthetic study, which follows the life of Jesus in a chronological sequence while attempting to preserve the unique contribution of each of the four Gospel accounts, draws upon the long-established tradition of harmonies of the Gospels, dating back to Tatian's Diatessaron (AD 170). The ordering of the data follows, with minor rearrangements, The NIV Harmony of the Gospels edited by Robert L. Thomas and Stanley N. Gundry. In The Passion of the Servant, eighteen chapters with thirteen maps trace the geographical context of Jesus's ministry. Biblical quotations are taken from the English Standard Version (ESV) except where otherwise noted. The chronology adopted in this work, one that assumes a spring AD 30 date for the crucifixion, is appended, along with a brief bibliography of works that have been particularly helpful to the author. The front cover is a portrait of the risen Lord instructing the two disciples near Emmaus that the events surrounding his death and resurrection fulfilled the sacred prophecies of the Old Testament (Luke 24:25-27).
-Publisher