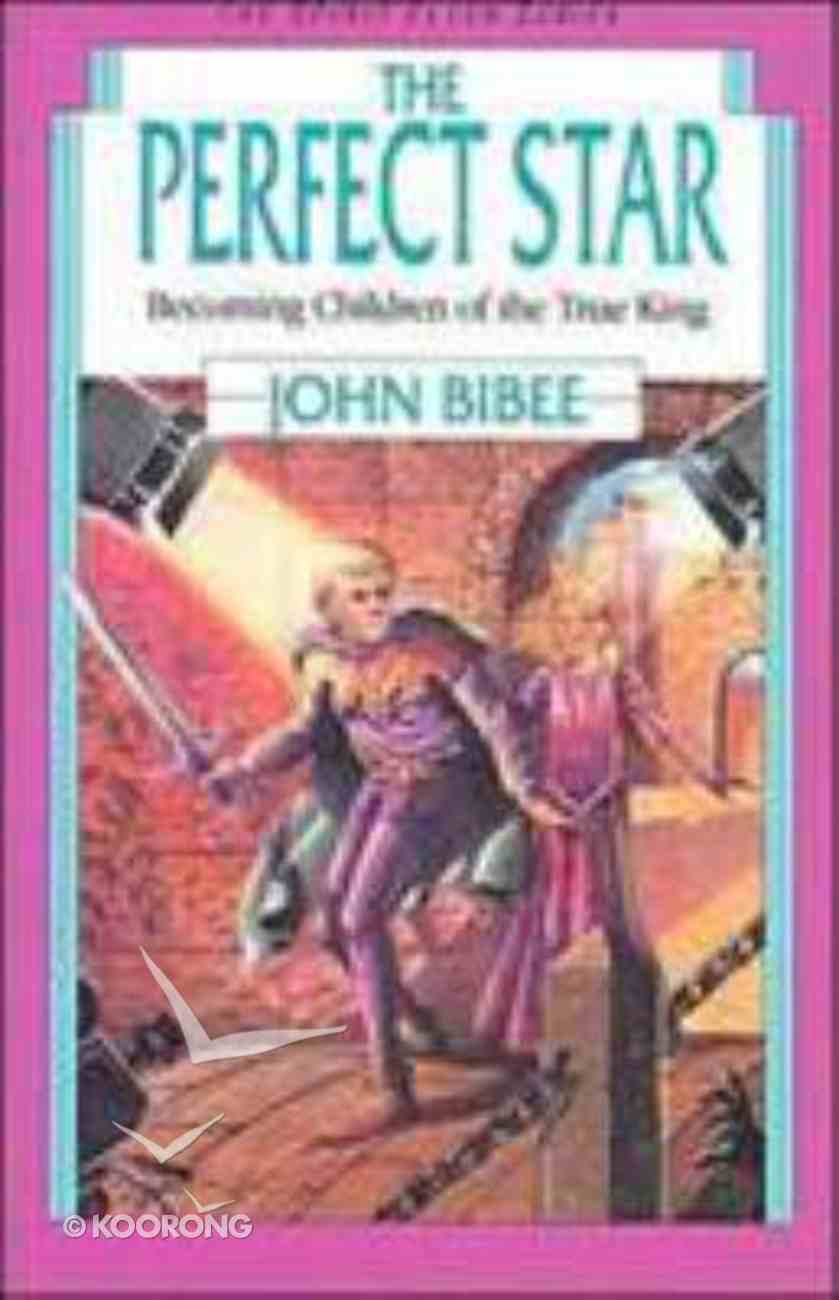 The Perfect Star (#07 in Spirit Flyer Series)
The Perfect Star is the seventh book in the Spirit Flyer Series. Tiffany becomes entangled in the plans Goliath Industries has for her which could lead to danger for her family and Centerville. This book provides the dramatic conclusion of...
---
Free Shipping
for orders over $99.
The Perfect Star is the seventh book in the Spirit Flyer Series. Tiffany becomes entangled in the plans Goliath Industries has for her which could lead to danger for her family and Centerville. This book provides the dramatic conclusion of the battle between the forces of the Spirit Flyers and Goliath Industries.
-Publisher
Tiffany Favor, the most popular girl in Centerville, always dreamed of being a movie star. Her mother and father certainly did all they could to help her be the best. Now Goliath Industries was giving her her big chance. But it could mean putting her family and the whole town in danger.Goliath's plans for Tiffany bring to a climax their efforts to take over Centerville and the whole country. Here is the dramatic conclusion of the battle between the forces of the Spirit Flyers and Goliath Industries.
-Publisher
John Bibee is the author of 8 adventure books in the Spirit John Bibee is the author of 8 adventure books in the Spirit Flyer Series and 8 mystery books in the Home School DetectivFlyer Series and 8 mystery books in the Home School Detectives series. Some of his books have been read during children'es series. Some of his books have been read during children's story hours broadcast on radio stations across the countrys story hours broadcast on radio stations across the country. Several have also won awards from Christian Home & School . Several have also won awards from Christian Home & School C
1. Making A Movie In Centerville
2. The Mark Of Perfection
3. The Ride Of Your Life
4. The Prince And Princess
5. The Castle Crumbles
6. Marked For Life
7. The Chase Is On
8. Auditions
9. Granny Smith
10. Nega Flu
11. The Sound Of Sirens
12. Peter And Polly
13. Funeral Home
14. Extra Credit
15. At The Well
16. The Star
17. Whom Can You Trust?
18. Neutralized
19. Celebrating Freedom
20. It's Safe Now
21. The Great Feast
Bestsellers in Confident Readers (Age 8-12)