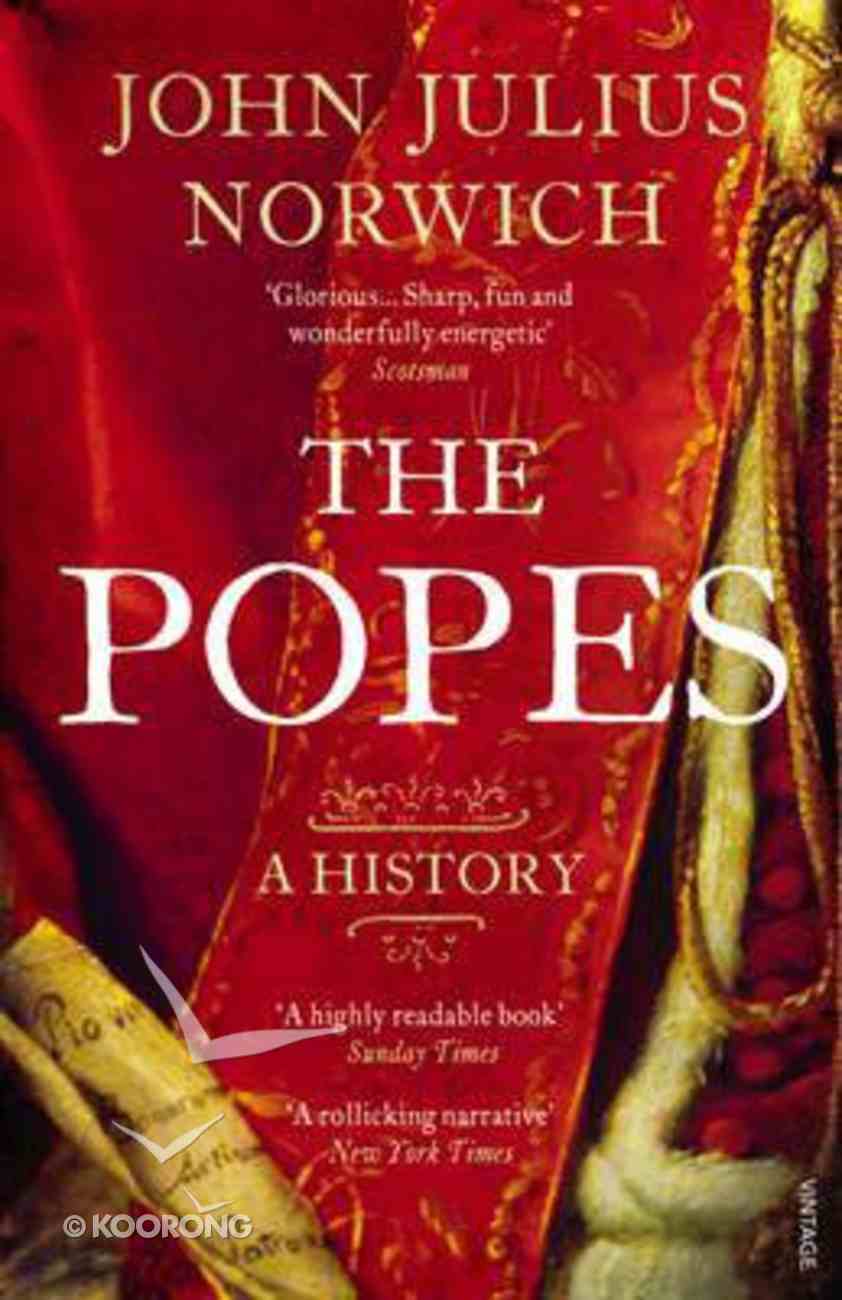 John Julius Norwich examines the oldest continuing institution in the world, tracing the papal line down the centuries from St Peter (traditionally u but by no means historically u the first Pope) to the present. Of the 280-odd holders of...
---
Expected to ship within 6 hours from Australia.
---
Free Shipping
for orders over $99.
John Julius Norwich examines the oldest continuing institution in the world, tracing the papal line down the centuries from St Peter (traditionally u but by no means historically u the first Pope) to the present. Of the 280-odd holders of the supreme office, some have unquestionably been saints; others have wallowed in unspeakable iniquity. One was said to have been a woman, her sex being revealed only when she improvidently gave birth to a baby during a papal procession. Almost as shocking was Formosus whose murdered corpse was exhumed, clothed in pontifical vestments, propped up on a throne and subjected to trial; or John XII, of whom Gibbon wrote 'his rapes of virgins and widows had deterred the female pilgrims from visiting the shrine of St Peter'. John Julius Norwich brings the story up to date with lively investigations into the anti-semitism of the contemptible Pius XII, the possible murder of John Paul I and the phenomenon of the Polish John Paul II. From the glories of Byzantium to the decay of Rome, from the Albigensian Heresy to controversy within the Church today, The Popes is superbly written, witty and revealing.
-Publisher