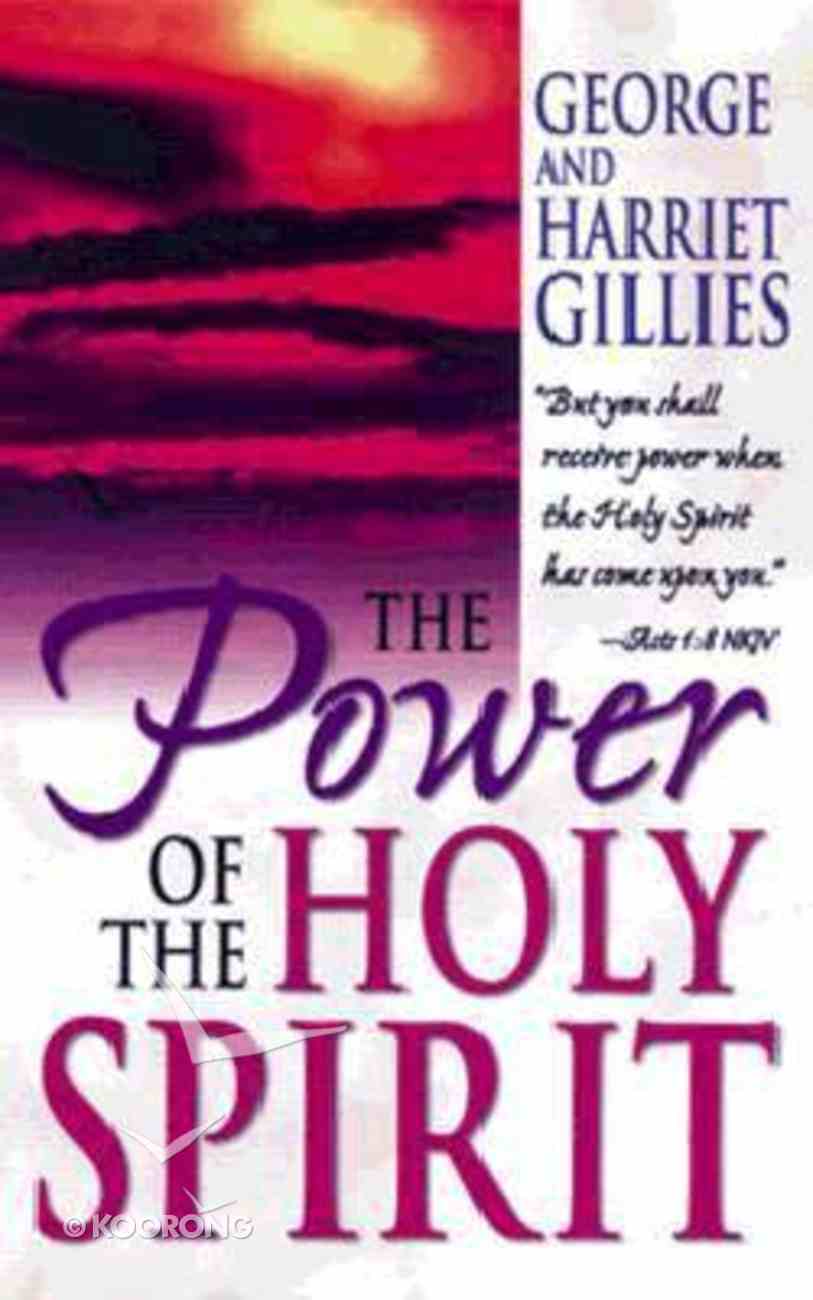 The Power of the Holy Spirit
---
Free Shipping
for orders over $99.
112 Pages
-Publisher
George and Harriet Gillies present a clear outline of the Scriptures to provide background information about how you may obtain the indwelling of the Holy Spirit. Discover how you can see the Scriptures come alive, strengthen your faith, prepare for the Lord's return, experience the fruit of the Spirit, receive all that you ask for, effectively witness to others, and operate in the gifts of the Spirit. These life-changing truths will clear up the myths regarding the baptism in the Holy Spirit and show how you can experience a new power in your life.
-Publisher
Not available at this time.
1. Who And What Is The Holy Spirit?2. Where Is The Holy Spirit And When Does He Appear?3. Why Be Saved And Baptized In The Holy Spirit?4. Who Can Receive The Baptism In The Holy Spirit?5. Who Is The Baptizer In The Holy Spirit?6. How Do You Know For Sure That You Have Received The Baptism In The Holy Spirit?7. What Are The Manifestations Of The Holy Spirit?8. Manifestation Of Prophecy Desired In The Church9. Manifestation Of Tongues Is Highly Desired In Private Prayer, But Should Be Limited In Church10. Manifestation Of Tongues In The Church11. What Should We Do With The Power Given To Us By The Baptism In The Holy Spirit?12. What Is The Fruit Of The Holy Spirit?13. How To Receive The Baptism In The Holy Spirit14. What May Happen After Receiving The Baptism Of The Holy Spirit?15. The Unforgivable Sin: Blasphemy Against The Holy Spirit16. Reasons Used To Reject The Baptism In The Holy Spirit17. Is It True? Is It Real? Does It Work?
Bestsellers in Spirit-filled Living