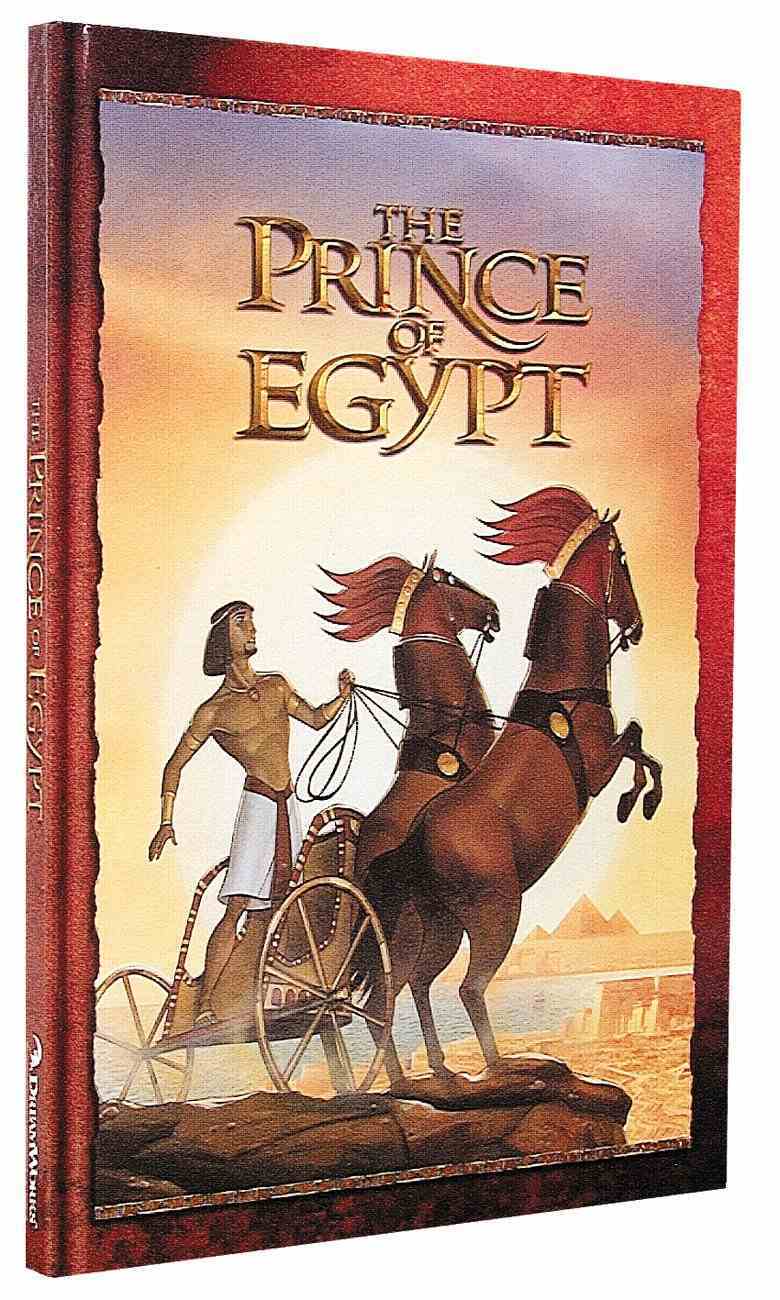 The Prince of Egypt (Prince Of Egypt Series)
In timeless prose, the story of Moses is told with stunning illustrations as the backdrop.
---
Free Shipping
for orders over $99.
In timeless prose, the story of Moses is told with stunning illustrations as the backdrop.
Each essential scene, from Moses' fateful journey in the basket to the wondrous parting of the Red Sea, is richly retold and stunningly rendered. The storybook is a fine stand-alone, as well as a splendid companion to the film. Adventure, sorrow, mischief, and miracles -- all the elements of an epic tale are transferred from screen to page for collectors or any reader to cherish.
-Publisher
Jane Yolen, February 11, 1939 - Jane Yolen was born February 11, 1939 in New York City. She attended New York's PS 93, then Hunter Junior High. She spent her high school years at Stapler High School in Westport Connecticut and earned her BA from Smith College in 1960. Yolen is married to Professor David W. Stemple with whom she has three children, all of who have written books with her. She is known far and wide for her novel "The Devil's Arithmetic." Yolen taught Children's Literature at Smith College for a time, and she is also a past president of Science Fiction and Fantasy Writers of America. She has had the distinction of being a member of the Board as Directors of the Society of Children's Book Writers and Illustrators. Yolen retains the title of Editor in Chief of the fantasy/science fiction imprint for Harcourt Brace's Children's Book Department: Jane Yolan Books. Amazingly, she has authored over 150 books for children, young adults and adults. Her most widely read novels include the "Emperor and the Kite" (1968), "Owl Moon" (1980) and of course "The Devil's Arithmetic" which tells the story of the life of a Jew in a concentration camp. Yolen has won a multitude of medals for her work, some of which include the Kerlan Award, the Regina Medal, the Keene State Children's Literature Award, the Caldecott Medal, two Nebula Awards, two Christopher Medals, the World Fantasy Award, three Mythopoeic Fantasy Awards, the Golden Kite Award, the Jewish Book Award and the Association of Jewish Libraries Award.
Bestsellers in Large Format Picture Books