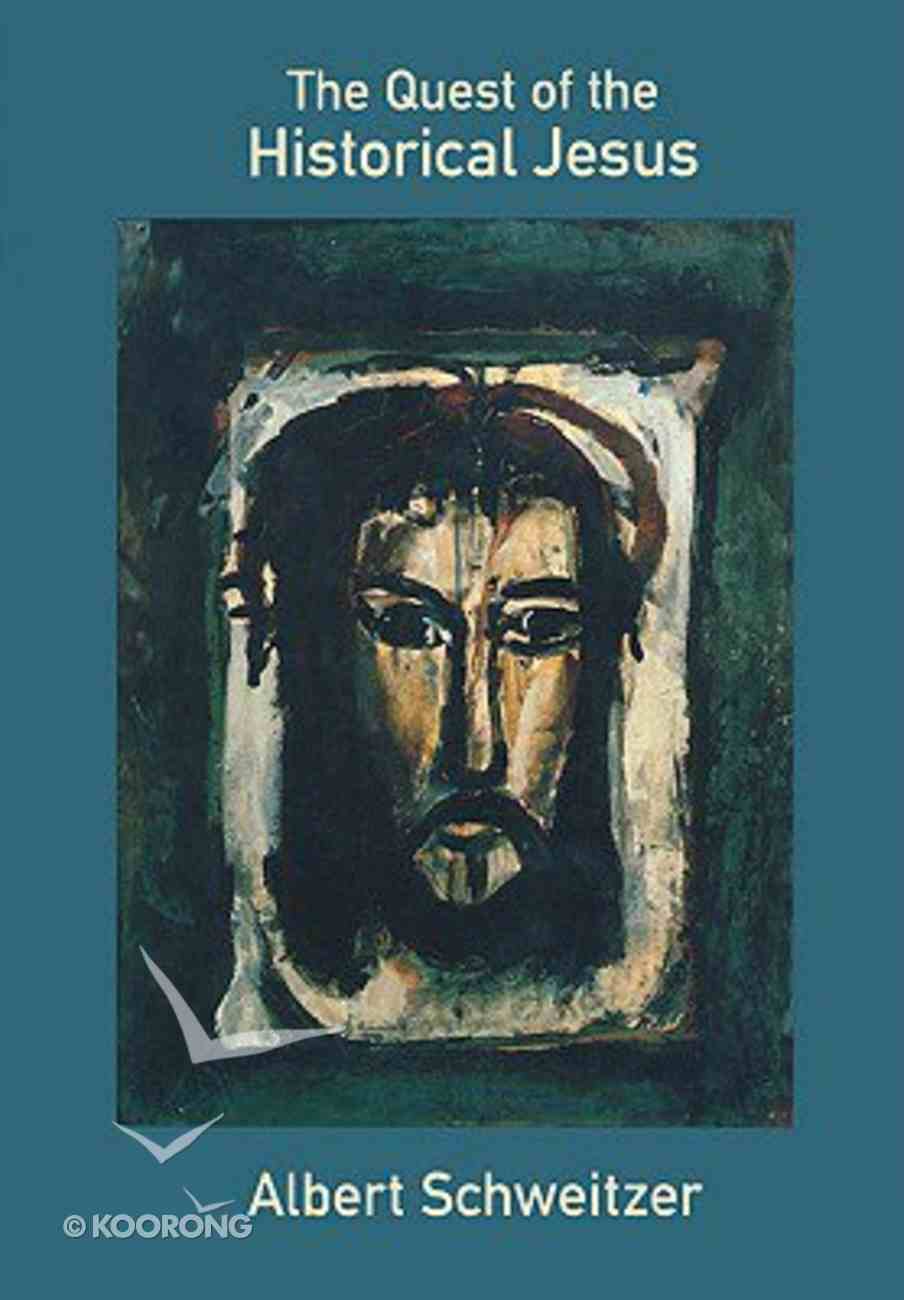 The Quest of the Historical Jesus (Fortress Classics In Biblical Studies Series)
Prior to this, only an abridged form of the first German edition was available in English. Now, the editor and translators provide a revised translation and a retrieval of the text of the revised German edition. Schweitzer describes and critiques...
Out of Stock
Available to Order
---
Expected to ship in 4 to 5 weeks from Australia.
---
Free Shipping
for orders over $99.
Prior to this, only an abridged form of the first German edition was available in English. Now, the editor and translators provide a revised translation and a retrieval of the text of the revised German edition. Schweitzer describes and critiques 18th and 19th century attempts at retrieving the "Jesus of history" and stands at the crossroads of the 19th and 20th centuries to bring closure to the former -- and to open the latter for New Testament scholarship. Schweitzer saw the problems of historiography, theology, and politics in the ways the issues were formulated -- and the answers proposed -- and refocused attention of Jesus' "eschatology" in a way abandoned by his predecessors. Issues of the messianic secret, the nature of the kingdom of God, and Jesus' mission are addressed. Because of the new invigorated study of Jesus in his first-century context, informed readers will desire Schweitzer as a reference point for the mistakes of the past and the possibilities of new directions.
-Publisher
A monument in historical Jesus studies In this revised translation and retrieval of the full text of the revised German edition, Schweitzer describes and critiques eighteenth and nineteenth century attempts at retrieving the "Jesus of history" and stands at the crossroads of the nineteenth and twentieth centuries to bring closure to the former, and to open the latter for New Testament scholarship. Schweitzer saw the problems of historiography, theology, and politics in the ways the issues were formulated - and the answers proposed - and refocused attention on Jesus' "eschatology" in a way abandoned by his predecessors. Issues of the messianic secret, the nature of the kingdom of God, and Jesus' mission are addressed. Because of the new invigorated study of Jesus in his first-century context, informed readers will desire Schweitzer as a reference point for the mistakes of the past and the possibilitites of new directions.
-Publisher
Albert Schweitzer (1875-1965) won the Nobel Peace Prize in 1952. While still a young man he demonstrated extraordinary abilities in a wide range of pursuits, including science, theology, and music. In 1908 he published his magisterial study of the life and works of Johann Sebastian Bach. He studied medicine from 1905 to 1913 at the University of Strasbourg, then founded a hospital in French Equatorial Africa, where he spent most of the remainder of his life. Schweitzer used his Nobel Prize stipend to expand the hospital and to build a leper colony. His bookThe Quest of the Historical Jesus is
Bestsellers in Biblical Studies