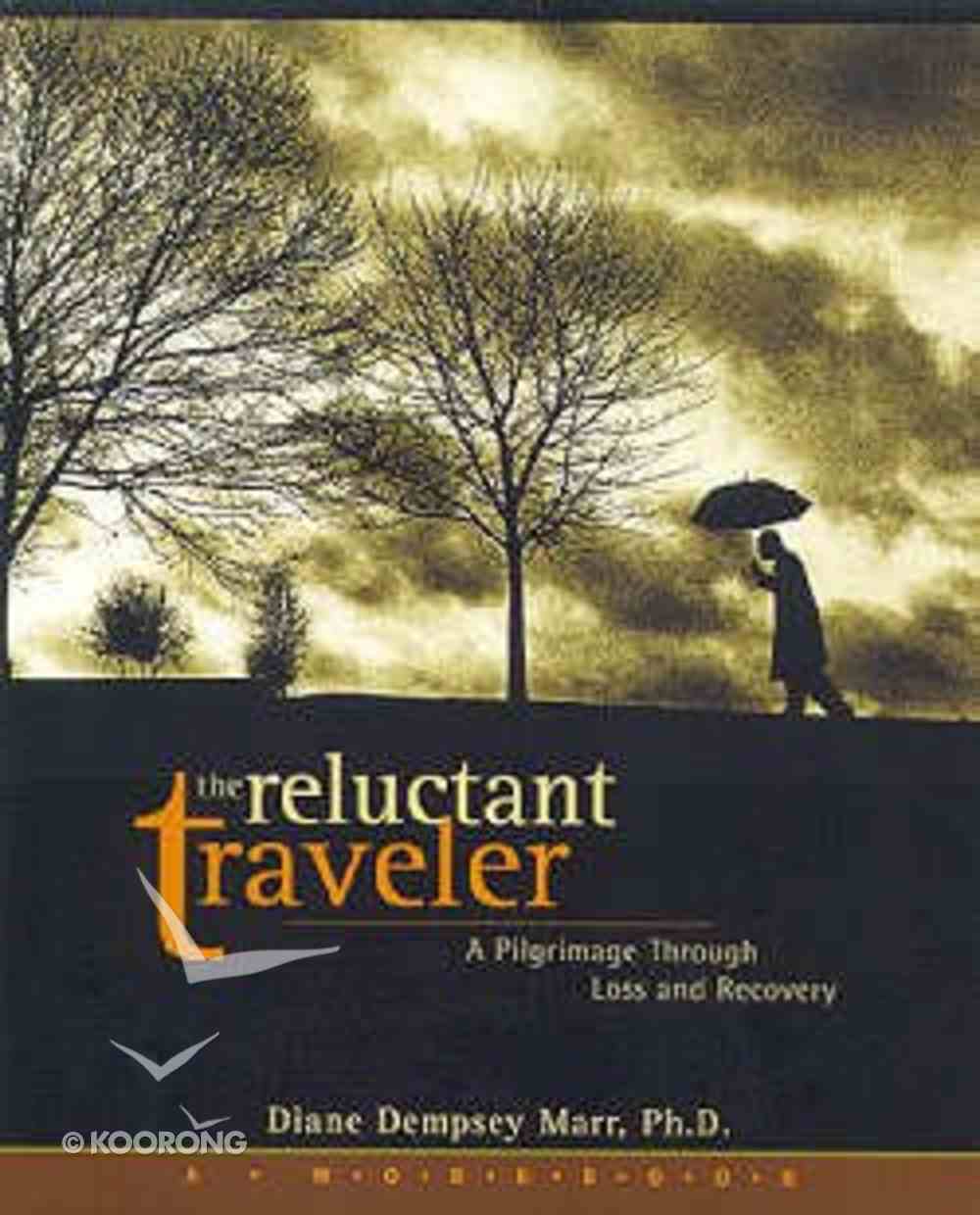 The Reluctant Traveller (A Workbook)
The death of a loved one. A debilitating illness. Divorce. A miscarriage. The loss of a job. A dream surrendered. Loss comes in many forms, and its partner -- grief -- is a stranger to no one. Yet few people...
---
Free Shipping
for orders over $99.
The death of a loved one. A debilitating illness. Divorce. A miscarriage. The loss of a job. A dream surrendered. Loss comes in many forms, and its partner -- grief -- is a stranger to no one. Yet few people know how to process their pain in a healthy way. Many give in to the world's pressure to move on with their lives, refusing to acknowledge the depth of the sorrow they feel. Others become so consumed with grief that they are unable to manage the simplest of activities. If you are mourning a loss, there is hope. In The Reluctant Traveler, a compass for navigating the deep waters of grief, author Diane Dempsey Marr suggests that if you commit to processing grief step-by-step, it can actually become an ally in refining your character. Marr examines issues such as: Identifying and reacting to loss. Managing anger and avoiding bitterness and rage. Dealing with depression. Sorting through normal feelings of loneliness and isolation. Forgiveness. Integrating loss into life. Personal recovery. Regardless of how you may feel now, take heart. By learning how to embrace the grieving process, you can restore your life after loss and add deeper dimensions to your spiritual walk. Book jacket.
-Publisher
Addressing a broad range of losses, "The Reluctant Traveler" provides space for journaling, as well as tips and tools for working through the grieving process. In addition to many real-life examples, it provides a combination of meditations, guided exercises, and suggested readings.
-Publisher
1. Difficult Farewells: Identifying And Naming Our Loss
2. The Reluctant Traveler: Our Initial Response To Loss
3. Grim Night's Verdict: The Realization That We Are Forever Changed
4. Our New Best Friend: Bargaining With Loss And Its Pain
5. Embracing The Darkness: Accepting The Loss And Managing The Pain That Follows
6. One Last Mountain: Life-changing Challenges Encountered In Recovery
7. A Strand Of Gold: Integration Of Loss And Joy's Renewal
8. Taking Care Of Ourselves In The Wake Of Loss
192 Pages
Bestsellers in Grief, Comfort & Consolation