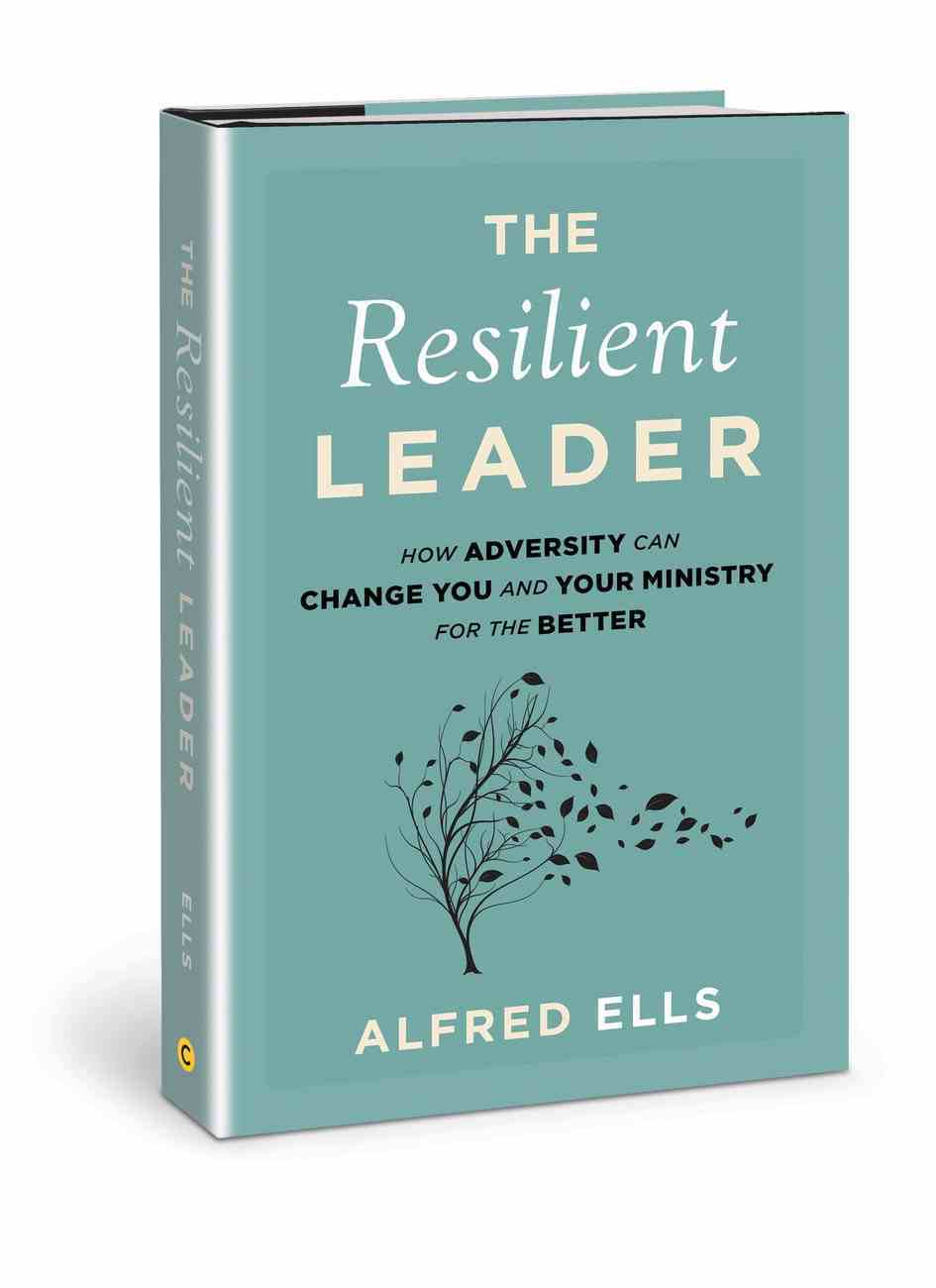 The Resilient Leader: How Adversity Can Change You and Your Ministry For the Better
:Adversity often comes without warning. Bad news is shocking. Betrayal is heartbreaking . It's natural for a church leader to feel defensive and want to fight back. But fear and anger make for poor strategies when it comes to...
---
Expected to ship within 2 hours from Australia.
---
Free Shipping
for orders over $99.
:Adversity often comes without warning. Bad news is shocking. Betrayal is heartbreaking. It's natural for a church leader to feel defensive and want to fight back. But fear and anger make for poor strategies when it comes to resolving conflict and thriving afterward.

Is it possible to rise above the storm and even thrive despite it? Ordained minister and leadership consultant Alfred Ells says yes, it is. Through stories of leaders who have suffered the traumas of betrayal, conflict, and failure, he provides insights, wisdom, and instruction on how to leverage adversity to become a resilient leader skilled at repairing any breach.

-Publisher
PRODUCT DETAIL
Catalogue Code 

570882

Product Code 

9780830781072

ISBN 

0830781072

EAN 

9780830781072

Pages 

272

Department Academic
Category Leadership
Sub-Category Church Leadership
Publisher David C Cook
Publication Date 

Sep 2020

Sales Rank 

21487

Dimensions 

209 x 139 x 15

mm

Weight 

0.226

kg
Gary Kinnaman is the senior pastor of Word of Grace Church in Mesa, Arizona, which has more than 7,000 active members. He has written seven books, including How to Overcome the Darkness. Kinnaman credits coauthor Alfred Ells with saving his life and ministry through his honest, caring support during a time of serious personal depression. Ells, the author of seven books, including One-Way Relationships, is founder and director of ClergyCare, a non-profit counseling organization for ministry leaders. A
:foreword 19<br /> Acknowledgments 21<br /><br /> I. Are You Prepared For Conflict And Crisis?<br /> 1. You Can Survive Conflict And Crisis (and Be Better For It) 25<br /> A Troubled Night<br /> The First Step In Responding To A Crisis<br /> The Shadow Side Of Your Gifts<br /><br /> 2. Leaders Are Like Trees 31<br /> Mystery Of The Wind<br /> Pain Often Comes Before Gain<br /> These Leaders Became Better<br /> Resilience Is The Ticket To Thriving<br /> The Path To Sustaining Excellence<br /><br /> 3. When Conflict And Betrayal Come 39<br /> Managing Change And Conflict<br /> The God Moment<br /> Five Conflict Styles<br /> Removing The Root Of Anger<br /> Can Relationships Be Restored?<br /> Leaders In Crisis<br /><br /> 4. What You Don&amp;rsquo;t Know About Storms May Sabotage You 51<br /> All Leaders Encounter Storms<br /> Some Storms May Be Enemy Sieges<br /> What To Do When You Have A Human Enemy<br /> Spiritual Warfare Is Usually Involved<br /> You Need To Develop Grit<br /> You&amp;rsquo;re Not Being Punished<br /> Turning Crisis To Blessing<br /><br /> 5. The Hidden Causes Behind Leadership Attacks 63<br /> What Is Mobbing?<br /> Karpman&amp;rsquo;s Drama Triangle<br /> The Dangers Of Birging<br /><br /> Ii. How To Handle And Prevent Conflict<br /> 6. Build A Healthy Culture 81<br /> Missional Team Culture<br /> Family Culture<br /> Inward-focus Versus Outward-focus Culture<br /> Which Culture Do You Have?<br /><br /> 7. Build A Healthy Relationship With Your Board 87<br /> Build A Foundation Of Trust<br /> Don&amp;rsquo;t Be Defensive<br /> When Staff Members Complain To The Board<br /> Create Guidelines For Conflict Resolution<br /> Board Guidelines For Supporting The Senior Leader<br /> When It Is Necessary To Fire Someone<br /> The Storm That Never Brews<br /><br /> 8. Protect Your Marriage And Family From The Hazards Of<br /> Ministry 101<br /> The Key To A Fulfilling Relationship<br /> When You&amp;rsquo;re Partners In Marriage And Ministry<br /> Things Change<br /> The Impact Of Children<br /> Connection Is The Key To Influencing Change<br /> Support From A Healthy Board Relationship<br /> Your Schedule Makes A Difference<br /><br /> 9. Overcome Vulnerability With Self-leadership 113<br /> Leading A Church Is Difficult<br /> The Vuca Factor<br /> The First Step In Self-leadership<br /> How To Deal With Unrealistic Expectations<br /> You&amp;rsquo;re Not A Failure<br /> Conquering Fears Of Failure And Inadequacy<br /><br /> 10. Dealing With Betrayal And Trusting Again 123<br /> When Betrayal Happens<br /> Dealing With Betrayal<br /> Loyalty To A Person Or A Mission?<br /> Trusting God<br /> Resilience Begins With Trusting God<br /> What Does It Mean To Trust?<br /> Seven Important Steps To Trusting Again<br /> The Right Perspective Makes All The Difference<br /> Be Intentional In Developing Trust And Resilience<br /><br /> 11. Ten Proven Steps To Resolving Conflict 137<br /> Adopting An Effective Model For Conflict Resolution<br /> Steps To Resolving Conflict<br /><br /> 12. Sexual Failure And Restoration 145<br /> What Doesn&amp;rsquo;t Work<br /> What To Do When Failure Happens<br /> Necessary Milestones For Healing And Restoration<br /> Creating A New Future<br /><br /> Iii. The Five Disciplines That Build Resilience<br /> 13. Discipline One: Manage Your Emotions And Invite God In 167<br /> The Resilience-building Cycle<br /> Manage Your Emotions<br /> Dealing With Anger<br /> Conquering Fear And Anxiety<br /> Winning Over Shame And Self-pity<br /><br /> 14. Discipline Two: You Need An Issn 189<br /> Strong Relationships Have Health Benefits<br /> Leaders Don&amp;rsquo;t Have To Be Lonely<br /> An Answer To Blind Spots<br /> Seek Out Intelligent Friends<br /> Safe Friends Are A Must<br /> Friends Speak The Truth In Love<br /> Avoid Critical People<br /> Why Allies May Not Be What You Really Need<br /> The Spouse Also Needs Support<br /> Spouses Want Someone To Talk To<br /> Covenant Groups Are An Answer<br /> Our Shared Belief<br /><br /> 15. Discipline Three: Learn From The Storm 203<br /> What We Can Learn<br /> Learning From Failure And Crisis<br /> Learning Grit<br /> It&amp;rsquo;s Important To Reframe<br /> Humility: What It Takes To Learn<br /><br /> 16. Discipline Four: Let Go 227<br /> What And Why To Let Go<br /> Unresolved Pain<br /> The Value Of Tears<br /> Sharing Our Tears With God<br /> Crying Out To God<br /> How To Cry Out To God<br /> After You Cry Out, Let Go<br /> How To Surrender Control And Let Go<br /> If Crying Out To God Doesn&amp;rsquo;t Work For You<br /> Do You Need To Cry Out To God?<br /><br /> 17. Discipline Five: Dare To Hope, Dream, And Risk Again 249<br /> Finding Hope In The Middle Of The Storm<br /> When I Needed Hope The Most<br /> Hope Is Essential To Survive A Storm<br /> Discovering A Better Destiny<br /> When I Was An Angel!<br /> The Need To Dream<br /> Time To Risk Again<br /> What Good Has Your Pain Produced?<br /><br /> Appendix<br /> Recommended Resources 261<br /> Notes 263<br /> About The Author 271<br /> Also By Alfred Ells 272
Bestsellers in Leadership