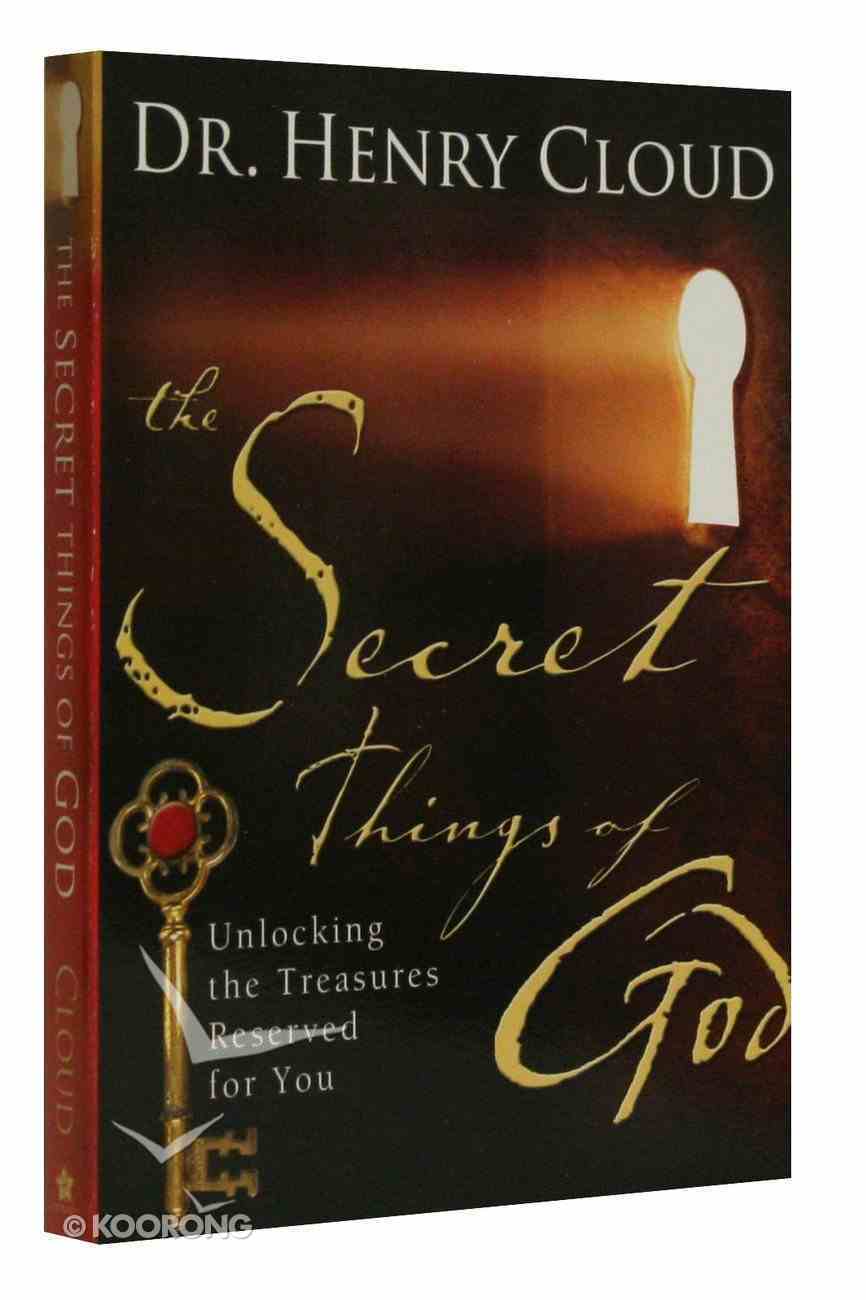 WelcomeYou may have picked up this book because you've read or heard ofThe Secretby Rhonda Byrne. In that book, Byrne explores our relationship to the universe and how understanding what lies beyond the veil drastically affects our lives, relationships, and...
Out of Stock
Available to Order
---
Expected to ship in 6 to 7 weeks from Australia.
---
Free Shipping
for orders over $99.
WelcomeYou may have picked up this book because you've read or heard ofThe Secretby Rhonda Byrne. In that book, Byrne explores our relationship to the universe and how understanding what lies beyond the veil drastically affects our lives, relationships, and goals. The fact that millions have responded toThe Secretshows the deep hunger we all have for two things: one, we all want to understand the nature of the universe and those things beyond what we can see; and, two, we all have a hunger for principles and practices that make life work.While so many have foundThe Secret's message to be intriguing and inspiring, it has raised several questions from those of the Judeo-Christian faith: (1) Are the forces that control the universe and our livesimpersonal and detached, asThe Secretexplains; or is the force behind it all of a more personal nature? (2) Is there justone secret; i.e., your thoughts create your life, good or bad? Or, just like in the physical universe, does the spiritual universe have a set of laws that make life work? (3) Is making your life work all up to you; or is it acollaborative effortbetween you and a force greater than you, who cares about you and has a plan for you? It is these questions and more thatThe Secret Things of Godwill address.This book is not a Christian argument for or againstThe Secret. In fact, it sometimes agrees with and sometimes differs with it. Over and above being a discussion on the principles ofThe Secret, this book affi rms the deep spiritual hunger that the success of Byrne's book has shown all of us to have. And it offers tested spiritual truths based on the Bible that helpmake life work. For all of us long to know what more is out there, who this force is, how it works, how we can get on the right side of it, and if it has a name.Today's spiritual environment reminds me of that of ancient Greece, where all kinds of spiritual discussions and ideas floated around. When the apostle Paul entered the scene, rather than bash those with different perspectives, he affi rmed the quest itself. He basically said to them, "I see that you are a spiritual people, building an altar to an Unknown God. This Unknown God is who I've come to tell you about." He told them one of the things I want to share with you: God wants a relationship with you; he wants you to seek after him and to fi nd him. Even further, he said our very existence and purpose is wrapped up in him.This book's title comes from a letter the apostle Paul wrote. In it he said, "Regard us...as those entrusted with the secret things of God." These secrets are, indeed, a great trust -- a treasure that can literally change your life. The spiritual truths shared in these pages will connect you with the God who created the universe and will unlock the secrets tomaking life work.The Secret Things of God 2007 Dr. Henry Cloud
-Publisher

In this Christian alternative to the phenomenal bestseller The Secret, acclaimed author dr. Henry Cloud helps readers discover truths that make life work and show how faith can guide them in achieving their goals-now available in paperback!


The Bible claims that God has provided special truths that can change lives and uplift the spirit, but often those truths lie dormant and untapped within the soul. Offering a positive alternative to The Secret based on biblical scripture, Dr. Henry Cloud reveals that there is indeed a power of attraction ruling the universe-the attraction between God and his creation-and demonstrates how that power can shape our lives. With step-by-step practical instructions, this book teaches readers from all walks of life how to apply spiritual truths to real life. Even Christians who think they understand biblical truths often don't know how to use them. Chapters on happiness, relationships, purpose, and God, share secrets like, "you attract to yourself relationships that fit you," "whatever you put to use will grow," and "there is no such thing as disconnected and happy." The Secret Things of God reveals profoundly simple secrets and gently guides readers toward unlocking the power of these truths in everyday life.


-Publisher
Dr. Cloud is a clinical psychologist with a unique ability to connect with his audiences. Drawing upon his broad range of experiences in private practice, leadership consulting, and media, he simplifies life's issues and gives easy-to-understand, practical advice. It is Dr. Cloud's humour, compassion, and 'in the moment' confrontation that make his approach to psychology and spirituality such a success.

He has written or co-written 19 books, including the best-selling Boundaries. His most recent books are Integrity, Necessary Endings and The Law of Happiness. He has earned three Gold Medallion awards and was awarded the distinguished Retailers Choice award for God Will Make A Way.

Dr. Cloud has appeared on numerous radio and television broadcasts and has been featured in many publications. Millions of listeners have benefited from his wit and wisdom for over a decade.

As president of Cloud-Townsend Resources, he has produced and conducted hundreds of public seminars around the country. He speaks on relationships - marriage, parenting, dating, personal growth, and spirituality. His seminars are often broadcast live to over two thousand venues at a time.

In his consulting practice, he works with leaders of organisations and corporations, from family-held firms to Fortune 25 companies and non-profit organisations. With his extensive executive coaching background and experience as an organisational and leadership consultant, he speaks regularly at corporate and leadership events held across the United States and internationally.

Dr. Cloud co-founded a health-care company that operated treatment centres in 35 cities in the Western United States; he served as Clinical Co-Director for ten years. In that context of hands-on clinical experience, he researched and developed many of the treatment methods and principles he communicates to audiences today. Since then, he has devoted his time to spreading principles of hope and life change through speaking, writing, and the media. His books have sold over four million copies.

He is a graduate of Southern Methodist University, having earned a BS in psychology with honours. He completed his PhD in clinical psychology at Biola University and his clinical internship at Los Angeles County Department of Mental Health. His philanthropic interests lie in the area of homelessness and the inner city, as well as Third World missions and development. He serves on the board of the Los Angeles Mission, a rescue mission on Skid Row in downtown Los Angeles.

Dr. Cloud is an avid golfer and enjoys boating, deep sea fishing and scuba diving. He lives in Los Angeles.
Bestsellers in Spiritual Growth