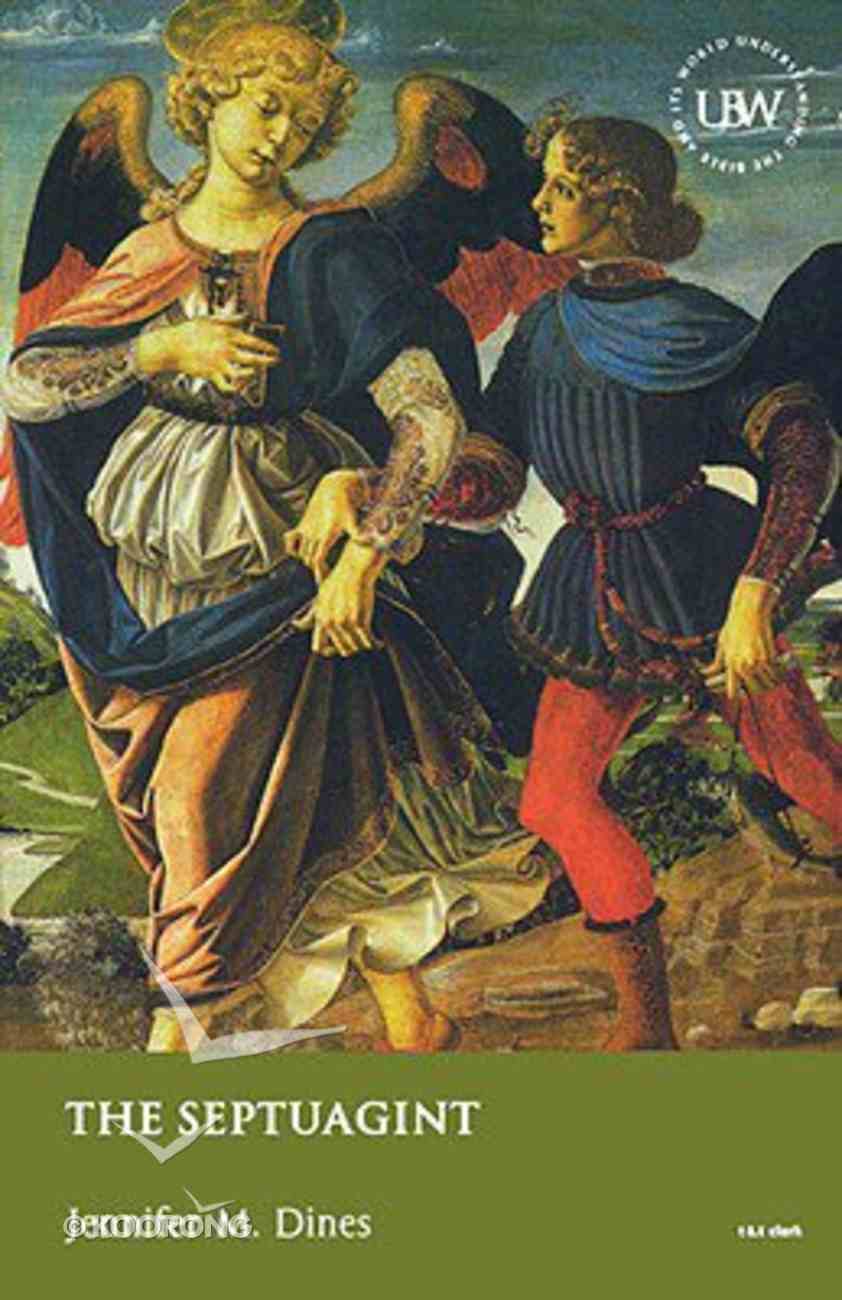 This series is designed with the needs of introductory level students in mind. It will also appeal to general readers who want to be better informed about the latest advances in our understanding of the Bible and of the intellectual,...
Supplier is out of stock indefinitely
Unavailable
---
Free Shipping
for orders over $99.
This series is designed with the needs of introductory level students in mind. It will also appeal to general readers who want to be better informed about the latest advances in our understanding of the Bible and of the intellectual, political and religious world in which it was formed.
-Publisher
Jennifer M. Dines was formerly a lecturer in Old Testament at Heythrop College, University of London.
-Publisher
Jennifer Dines provides an introductory survey of current scholarship on the Greek Bible - the Septuagint. She outlines its origins in the third to first centuries BCE, going on to trace its subsequent history to the fifth century CE. The Septuagint's relationship with the standard Hebrew text and its translational characteristics are examined, as is its value as a collection with its own literary and exegetical character. The Septuagint is shown to be an important source for biblical studies (both Old and New Testament), to make a distinctive contribution to the history of biblical interpretation, and to be of considerable interest for understanding the early development of both Judaism and Christianity.
-Publisher
Jennifer Dines is Research Associate in the AHRB Parkes Centre Project, "The Greek Bible in the Graeco-Roman World." She is also a member of the Strasbourg-based team preparing the Amos volume of the Bible d'Alexandrie. A
Contents; Preface; Resources; Abbreviations; 1. What Is 'the Septuagint'?; Terminology; Scope Of The Term In Antiquity; Scope Of The Term In Contemporary Usage; Primary Sources: Manuscripts And Editions; The Earlist Jewish Manuscripts; The Earliest Christian Manuscripts; Printed Editions; Secondary Sources The Christian Versions; The Old Latin; The Coptic; The Content Of The Septuagint; Differences Between Hebrew And Greek Order; The Individual Books Of The Septuagint; The Pentateuch; The Histories; The Poetical Books; The Prophets; Summary; Further Reading; 2. Origins: Facts And Fictions; Introduction; The Letter Of Aristeas; Outline Of Content; Relevance To The Septuagint; Aristobulus; Sources; Aristobulus On The Septuagint; Earlier Versions Of The Septuagint?; Relationship Between Aristobulus And The Letter Of Aristeas; Aristobulus In Context; Further Reading; 3. Origins: Questions And Issues; Dating, Location And Purpose: The Translation Of The Pentateuch; The Translation Of The Prophets And The Writings; The Septuagint As A Whole: Theories And Questions: The 'texts For Worship' Hypothesis; The 'texts For Study' Hypothesis; The Question Of The Septuagint Further Reading; 4. The Status Of The Septuagint: From Philo To Jerome; Introduction; Philo Of Alexandria (c.20 Bce-c.50 Ce); Philo On The Making Of The Septuagint; Special Features In Philo's Account; Philo On The 'inspiration' Of The Septuagint; A Defence Of The Septuagint?; Josephus (37-c.100 Ce); Continuation Of The Septuagint Legends In Judaism; Rabbinic Sources And The Septuagint; Continuation Of The Septuagint Legends In Christianity; The Defence Of The Septuagint; The Septuagint And Jewish Alternatives; Augustine And Jerome; Further Reading; 5. Textual Developments To The Fifth Century Ce; The Jewish Versions; The Kaige Revision; 'theodotion'; Aquila; Symmachus; Other Jewish Versions; Christian Use Of The Versions; The Christian Recensions; The 'hesychian Recension'; The Hexaplaric Recension; The Lucianic (antiochian) Recension; Further Reading; 6. Language And Style; Introduction; The Septuagint And Koine Greek; The Septuagint's First Readers; Summary; Translation Technique; 'literal' And 'free' Translations; Conclusion; Further Reading; 7. The Use Of The Septuagint: From The Beginnings To The Present; Day; The Lxx And The Mt: Interpreting The Differences; Identifying Distinctive Theological Elements; Jewish And Christian Reception History: Early Jewish Interpretation; Hellenistic Jewish Authors; Apocrypha And Pseudepigrapha; Philo And Josephus; Early Christian Interpretation; Influence Of The Septuagint On New Testament Interpretation; Patristic Use Of The Septuagint; The Influence Of The Septuagint On Biblical Interpretation; Issues In The Patristic Use Of The Septuagint; Modern Interest In The Septuagint; The Septuagint And Textual Criticism; Modern Translations; The Septuagint As Christian Scripture; The Septuagint As Jewish Scripture; The Septuagint And Hellenistic Culture; Furt