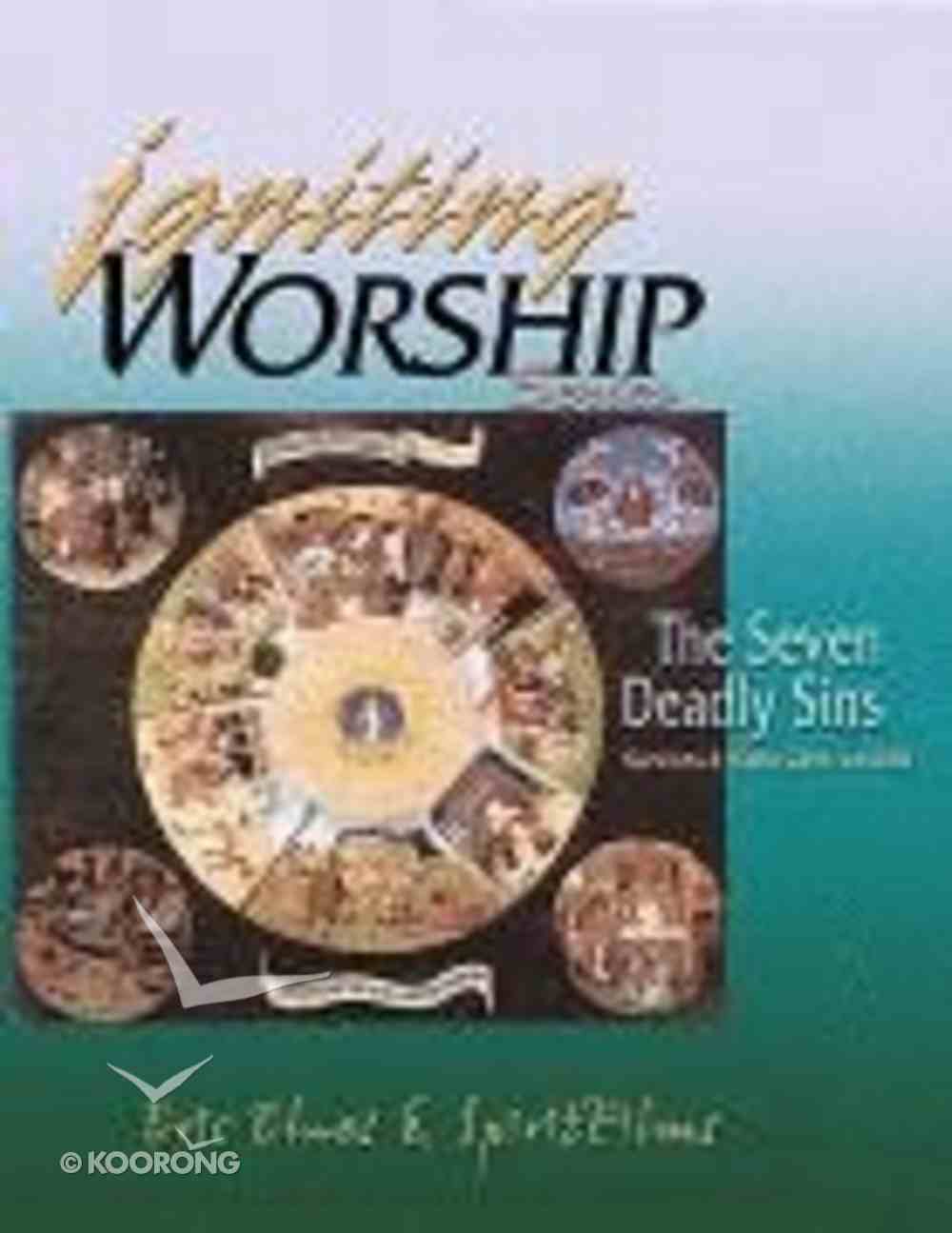 The Seven Deadly Sins (Igniting Worship Series)
The Igniting Worship Series consists of resources to assist pastors and other worship leaders in building an effective worship experience. This volume contains ten unique and complete acts of worship for the topical subject of the Seven Deadly Sins. The...
---
Free Shipping
for orders over $99.
The Igniting Worship Series consists of resources to assist pastors and other worship leaders in building an effective worship experience. This volume contains ten unique and complete acts of worship for the topical subject of the Seven Deadly Sins. The worship experiences are organized around a Scripture and theme, and include brief biblical and liturgical comments, sermon outlines, calls to worship, prayers, and benedictions. Some worship acts also include short dramas. The DVD contains ten or more video clips (for example, complete vignette or stock footage) suitable for projection in worship or customized in a desktop video software package. Background worship graphics and bulletin covers are also included on the DVD and can be customized in imaging software.
-Publisher
The Igniting Worship Series consists of resources to assist pastors and worship leaders in building an effective worship experience. In this volume, one Deadly Sin along with its corresponding Lively Virtue is featured in each of seven services. An eighth service sums up the major insights of the series and explores relationships and between the Sins and Virtues. Thus, the order is as follows:Service Deadly Sin Lively Virtue1 Pride Humility2 Envy Gratitude3 Anger Faith4 Sloth Hope5 Greed Generosity6 Gluttony Temperance (Mindfulness)7 Lust Love8 Synergy-The Interrelationship Between Both the Sins and the VirtuesThe worship experiences include brief biblical and liturgical comments, sermon outlines, song suggestions,prayers, and benedictions. Some worship acts also include short dramas. TheDVD contains video clips (i.e., complete vignette or stock footage)suitable for projection in worship or customized in a desktop video softwarepackage, and additional background material that will help you customize your worship experience.System Requirements: The DVD is compatible with most DVD set top playersand PC DVD-ROM players.Eric Elnes is Senior Pastor of Scottsdale Congregational United Church of Christ and a recognized biblical scholar, with a Ph.D. from Princeton Theological Seminary.He is a gifted teacher, having won a coveted "Excellence in Teaching" Award from the United Church of Christ in 1999. He also helped form The Studio, a multi-sensory worship service that draws upon a wide variety of artistic resources, including music, painting, poetry, dance, drama, sculpture, multimedia, film, literature, as well as other "sacred" and "secular" elements, both ancient and modern.Eric lives in Scottsdale, Arizona with his wife Melanie and their two daughters, Arianna and Maren.
-Publisher
System Requirements: The DVD is compatible with most DVD set top players and PC DVD-ROM players.
-Publisher
Bestsellers in Ministry Resources