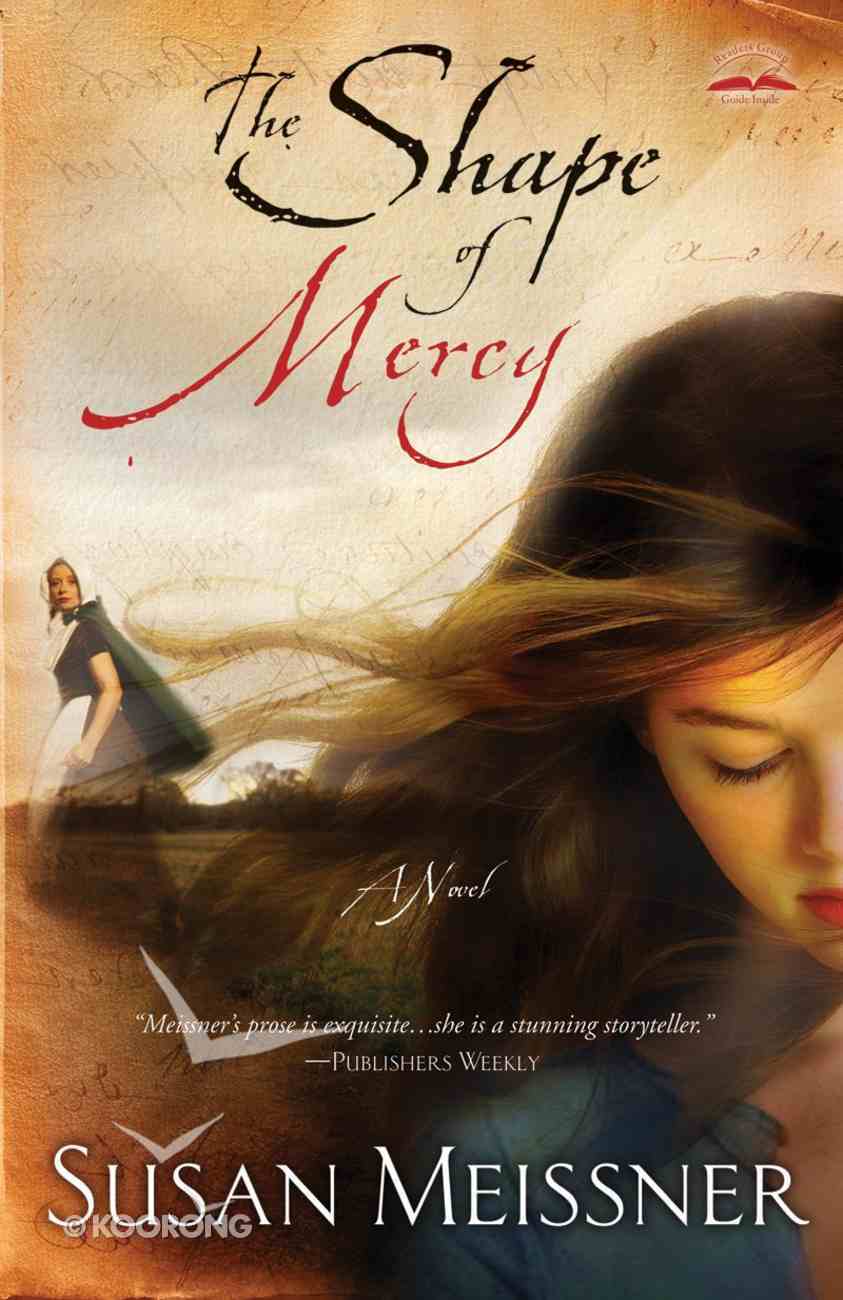 Lauren, a college student, helps Abigail Boyles, an 80-year-old recluse, transcribe the diary of Abigail's ancestral cousin, Mercy Hayworth--who was hanged for witchcraft. As secrets unfold, the extent to which the lives of these three women are connected comes to...
Order now to secure your copy when our stock arrives. eBook is Available.
0 Available. Expected to ship in 5 to 6 weeks from Australia.
---
Expected to ship in 5 to 6 weeks from Australia.
---
Free Shipping
for orders over $99.
Lauren, a college student, helps Abigail Boyles, an 80-year-old recluse, transcribe the diary of Abigail's ancestral cousin, Mercy Hayworth--who was hanged for witchcraft. As secrets unfold, the extent to which the lives of these three women are connected comes to light, and both Lauren and Abigail find the very way they view the world irrevocably changed.
- Publisher.
"We understand what we want to understand."

Leaving a life of privilege to strike out on her own, Lauren Durough breaks with convention and her family's expectations by choosing a state college over Stanford and earning her own income over accepting her ample monthly allowance. She takes a part-time job from 83-year-old librarian Abigail Boyles, who asks Lauren to transcribe the journal entries of her ancestor Mercy Hayworth, a victim of the Salem witch trials.

Almost immediately, Lauren finds herself drawn to this girl who lived and died four centuries ago. As the fervor around the witch accusations increases, Mercy becomes trapped in the worldview of the day, unable to fight the overwhelming influence of snap judgments and superstition, and Lauren realizes that the secrets of Mercy's story extend beyond the pages of her diary, living on in the mysterious, embittered Abigail.

The strength of her affinity with Mercy forces Lauren to take a startling new look at her own life, including her relationships with Abigail, her college roommate, and a young man named Raul. But on the way to the truth, will Lauren find herself playing the helpless defendant or the misguided judge? Can she break free from her own perceptions and see who she really is?
-Publisher
PRODUCT DETAIL
Catalogue Code 

276723

Product Code 

9781400074563

ISBN 

1400074568

EAN 

9781400074563

Pages 

320

Department General Books
Category Fiction
Sub-Category General
Publisher Waterbrook Press
Publication Date 

Sep 2008

Sales Rank 

66636

Dimensions 

203 x 132 x 16

mm

Weight 

0.322

kg
Susan Meissner is an award winning newspaper columnist, pastor's wife, high school journalism instructor and author of Why the sky Is Blue, A Window to the World, and The Remedy for Regret. She lives in rural Minnesota with her husband, Robert, and their four children.
Chapter One

I've heard the story countless times, how I grasped the delivering doctor's scrubs as he guided me into the Durough family universe of opportunity and duty. My father likes to say I came out of my mother's body insistent on being taken seriously, declaring to the doctor who held my slippery limbs that I was no helpless female unable to forge her way through the world of men.

I've seen the video. My father had the camcorder rolling when my mother pushed me into waiting hands. Dad's aim was discreet, thank goodness, because he'll sometimes show that video when he tells the story. He's even downloaded it onto his iPod. I've seen my open, squalling mouth, heard my mother's throaty cries and a nearby nurse's words: "It's a girl." My infant body is a glistening, angry shade of pink, and I am indeed grappling for the doctor's clothes as if prepared to wrestle him to the floor. My father loves that.

Whispered conversations over the years–which I wasn't meant to hear–have suggested my father enjoys retelling this story because he needs to reassure himself it's not the end of the world that God didn't bless him with a son. Neither was I supposed to hear that my clutching at the doctor's clothes could just as easily have been a cry of, "Help! I'm falling!" rather than, "Stand aside! I've arrived!"

I've long wondered if the whispering people are right. About both.

Imagine you are six, and you're hiding under the dining room table, hidden by the damask cloth that covers it, and all you can see are the shiny, pointed toes of women in stilettos, clicking their way from room to room. Their skirts swish. Their porcelain coffee cups make delicate scraping sounds as they lift and lower them onto saucers. They've just heard Bryant Durough tell the story of how his daughter, Lauren, was born.

His only daughter. His only child.

Born grappling for power.

One of them titters. "So like a man to see it that way."

"I heard Bryant and Julia have tried everything to have another child," another says.

"Really?"

"Oh, that's so sad. They're such wonderful parents."

"In vitro, too?"

"Yes. They tried in vitro three times. Three times it didn't take."

"Oh, dear."

"Think they'll adopt?"

"Goodness, no."

"No, I suppose not."

"I imagine it's hard for Bryant to be unable to pass along his side of the Durough name."

"There have always been sons born to Duroughs. He's the first not to have one."

"And to think his brother has four sons. Four!"

"Bryant puts up a good front, but I bet it drives him nuts."

"Well, at least they have Lauren."

"Mmm. But you know, for a man like Bryant Durough, it's not the same."

You hear this, and you haven't a clue what in vitro means, and you don't know who didn't take what they should have taken and why that is so oh-dear sad.

You do know who Bryant and Julia are.

And you know what the words "have another child" mean.

And the words "at least they have Lauren."

You crawl away unseen and ponder the idea of another child, another child, another child for hours.

You wonder if having another child means someone wants to buy a new one. You wonder what happens with the old one.

What do they do with the old one?

Throughout the day you consider this, but you don't say anything. You just let it tumble around in your six-year-old head. You stare at the picture in your bedroom of Jesus watching over a boy and a girl as they walk a dark forest path, and you wonder if the boy and girl are brother and sister and if Jesus loves them both the same.

When your mother tucks you in later that night and she leans down to kiss you and the scent of sweet apples is all around her, you look into her face and see nothing there but loveliness. The worry begins to fall away into the darkness and you reach out your hand to touch her tummy, the place where babies grow. It is flat and smooth. She looks down at your hand and then back up. Her eyes are wide.

You pull your hand away.

She stays a moment longer, caressing you on the forehead where a damp curl rests, and whispers, "Sweet dreams."

She moves away from the canopied bed with its matching French provincial armoire and dresser. A seashell night-light glows at her ankles as she stands at your half-open door and blows you one last kiss.

It will be another six months before you hear again the story of how you were born.

It will be years before you find out what in vitro means.

And you will never be sure why you grabbed the doctor's clothes.

When I met Abigail Boyles, the woman who hired me to transcribe the diary of a girl who died too young, she said to me, "You're an only child, aren't you?"

I asked her how she knew.

She said, "I'm one too."

As if that were answer enough.