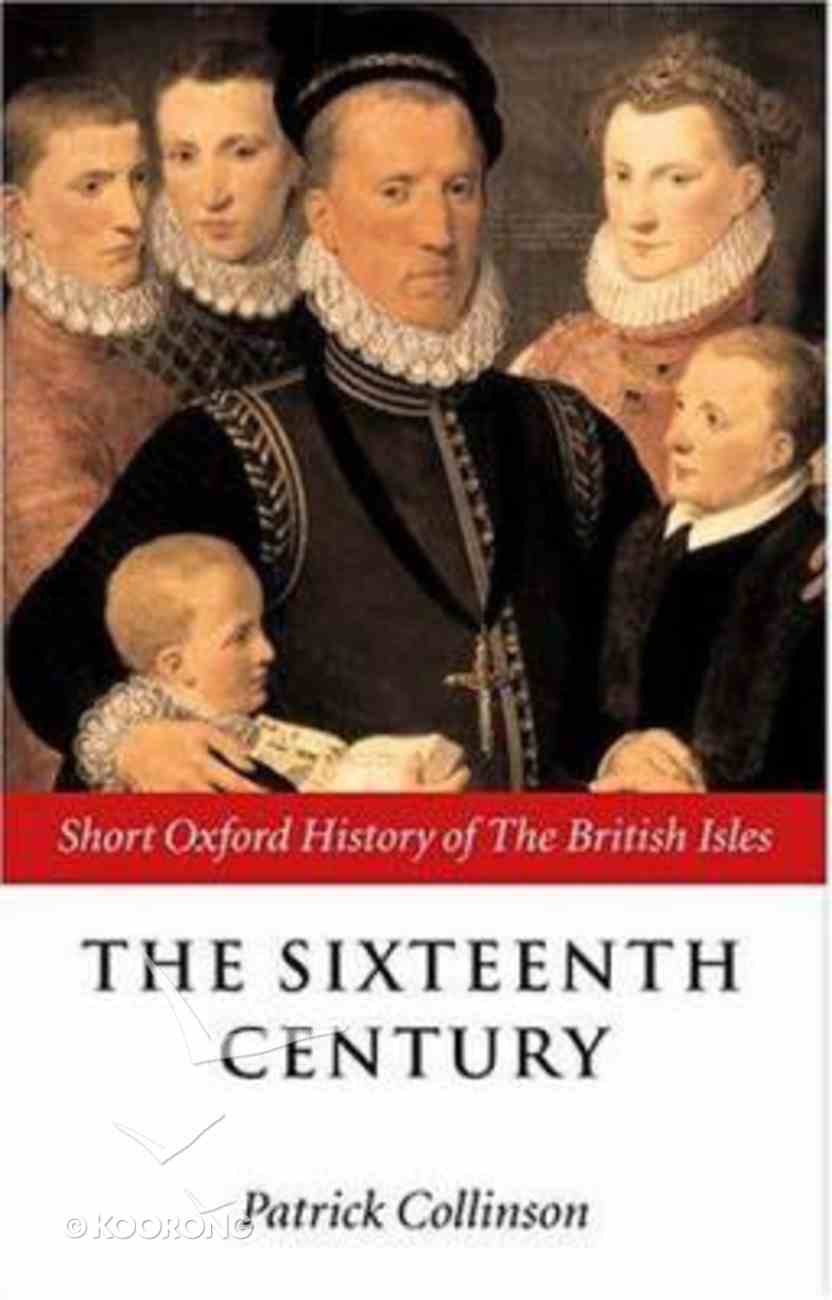 The Sixteenth Century 1485-1603
This volume provides a sophisticated yet accessible account of the transformation of the British Isles in the sixteenth century. Six thematic chapters explore the changes in the English monarchical polity, ranging widely to consider the new relationships between the different...
Out of Stock
Available to Order
---
Expected to ship in 7 to 8 weeks from Australia.
---
Free Shipping
for orders over $99.
This volume provides a sophisticated yet accessible account of the transformation of the British Isles in the sixteenth century. Six thematic chapters explore the changes in the English monarchical polity, ranging widely to consider the new relationships between the different parts of the< br> British Isles and the establishment of a national, royal, and protestant church. Separate chapters consider Britain's overseas role; the economy and society; and the literary and cultural development in this period which felt the impact of the English Bible and Shakespeare.
-Publisher
This book surveys the transformation of the British Isles in the sixteenth century. At the start of the period, England was an effectively governed monarchy, its government regal but also consensual. Yet its authority was not easily enforced beyond the more developed south-east and midlands and it was exercised indirectly in Wales and Ireland, while Scotland was an independent monarchy. In Europe, England was a significant trading partner, but its language unknown. By the early seventeenth century, the London-based English government had developed and extended its effective authority over the north and Wales, Ireland was subjugated and colonised, the English and Scottish crowns united. The established churches of the British Isles had broken away from the Roman Catholic Europe and were now national, royal, and protestant. With the English Bible and Shakespeare, English had reached the maturity of a potential world language, while the British peoples stood poised on the edge of a global expansion. In this book, a team of leading scholars consider these important transformations in the English monarchical polity, ranging widely to consider relations between the various parts of the Isles throughout the sixteenth century. Chapters focus on political history and ideas of the state; the change in religion; Britain's overseas role; the economy and society; and the Renaissance in cultural life in this period. The book also includes a detailed chronology, maps, illustrations, and a guide to further reading to provide a full and dynamic picture of this significant era in British history.
-Publisher