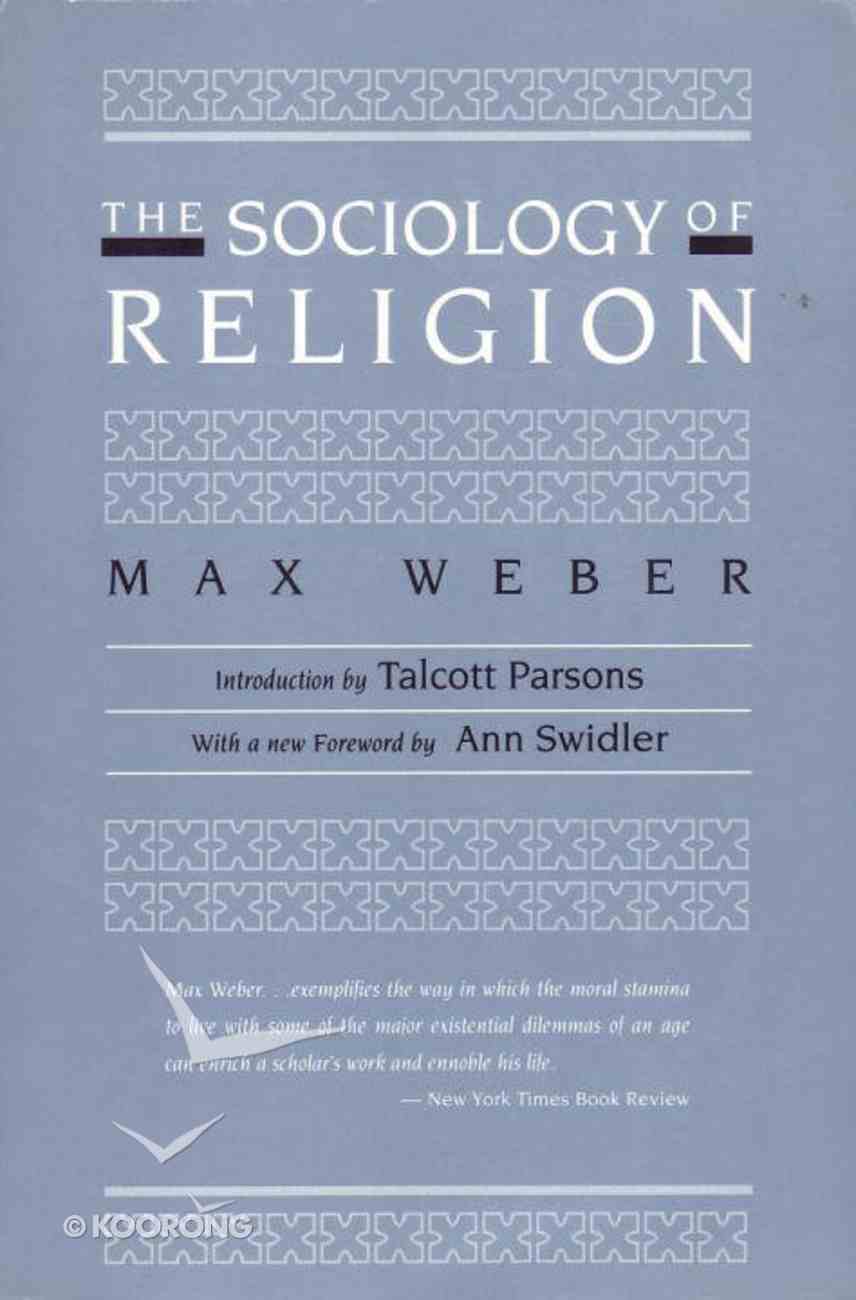 The Sociology of Religion
Translated by Ephraim Fischoff<BR><BR>With a new Foreword by Ann Swidler
---
Free Shipping
for orders over $99.
Translated by Ephraim Fischoff<BR><BR>With a new Foreword by Ann Swidler
-Publisher
Max Weber, a German political economist, legal historian, and sociologist, had an impact on the social sciences that is difficult to overestimate. According to a widely held view, he was the founder of the modern way of conceptualizing society and thus the modern social sciences. His major interest was the process of rationalization, which characterizes Western civilization---what he called the "demystification of the world." This interest led him to examine the three types of domination or authority that characterize hierarchical relationships: charismatic, traditional, and legal. It also led him to the study of bureaucracy; all of the world's major religions; and capitalism, which he viewed as a productof the Protestant ethic. With his contemporary, the French sociologist Emile Durkheim---they seem not to have known each other's work---he created modern sociology.
Bestsellers in Christian Worldview