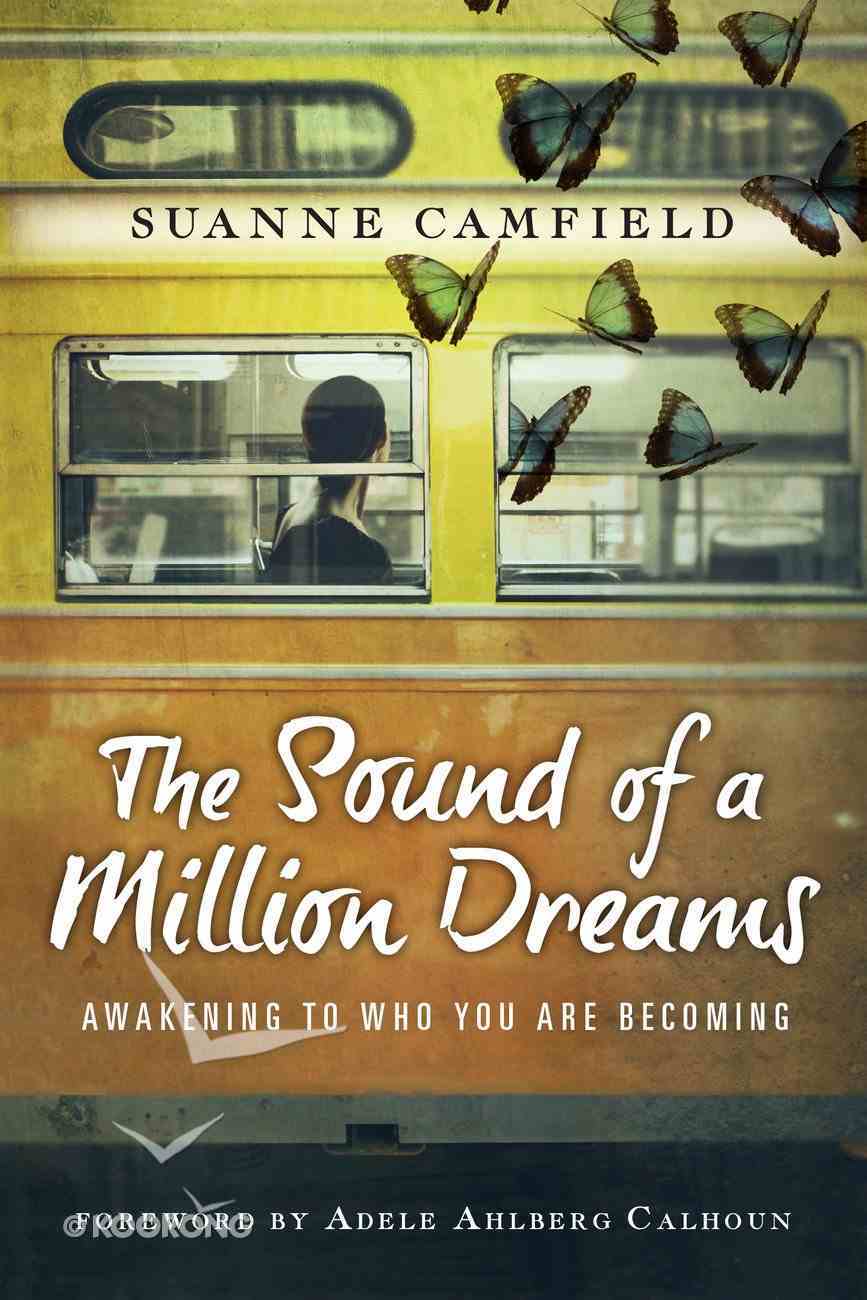 The Sound of a Million Dreams
What does a dream sound like? "The first time the sound of a dream slammed, hard, in the center of my spirit, was almost a decade ago. It's the sound that has led me on the journey whose threads are...
Instant download
---
Read using our free app on your tablet or mobile!
---
Free Shipping
for orders over $99.
What does a dream sound like? "The first time the sound of a dream slammed, hard, in the center of my spirit, was almost a decade ago. It's the sound that has led me on the journey whose threads are pulled through this book, an intimate pilgrimage, often ironically nomadic, that I've struggled to comprehend; it's been unlike anything else I've ever known. It happened in a coffee shop during my thirtieth year, and in less than two hours it caused me to listen to my life anew." In these pages writer and speaker Suanne Camfield writes of the varied dreams that she has pursued over the course of her life. With captivating and eloquent stories and concepts, she guides us through what it feels like to have a stirring deep inside of us and how God guides and shapes us through that sense of calling. This is not a book primarily about vocation or even discernment. It is a book about being a dreamer who is shaped by God. It is about having the wisdom and courage to step into the places of our most vulnerable longing.
-Publisher
Suanne Camfield is a writer and speaker who serves as development director for Caris, a nonprofit counseling organization. Previously, she was an assistant editor and publicist at InterVarsity Press and the blog manager for FullFill(tm), a nonprofit focused on mobilizing women to invest their influence in the world for God's purposes. She is also a founding member of the Redbud Writers Guild. Suanne frequently teaches to communities of all ages at her church, preaches an occasional sermon and speaks at a variety of other women's events. She has written for Strangely Dim, Her.meneutics, Kyria, MomSense, Gifted for Leadership, and was a contributor to the Every Day Matters Bible and the MOPS devotional Always There. Suanne and her husband Eric, a pastor at Christ Church of Oak Brook, live in the Chicago suburbs with their two children.
Adele Ahlberg Calhoun (MA, Gordon-Conwell Theological Seminary) has worked in Christian ministry for over thirty years and is currently copastor, with her husband, Doug, of Redeemer Community Church in Needham, Massachusetts. She was formerly pastor of spiritual formation at Christ Church in Oak Brook, Illinois. A trained spiritual director, she has taught courses at Wheaton College and Northern Baptist Theological Seminary. In the early 1970s she helped pioneer student work with the International Fellowship of Evangelical Students in Southeast Asia and the Middle East. She has also worked wit
What Does A Dream Sound Like? "the First Time The Sound Of A Dream Slammed, Hard, In The Center Of My Spirit, Was Almost A Decade Ago. It's The Sound That Has Led Me On The Journey Whose Threads Are Pulled Through This Book, An Intimate Pilgrimage, Often Ironically Nomadic, That I've Struggled To Comprehend; It's Been Unlike Anything Else I've Ever Known. It Happened In A Coffee Shop During My Thirtieth Year, And In Less Than Two Hours It Caused Me To Listen To My Life Anew." In These Pages Writer And Speaker Suanne Camfield Writes Of The Varied Dreams That She Has Pursued Over The Course Of Her Life. With Captivating And Eloquent Stories And Concepts, She Guides Us Through What It Feels Like To Have A Stirring Deep Inside Of Us And How God Guides And Shapes Us Through That Sense Of Calling. This Is Not A Book Primarily About Vocation Or Even Discernment. It Is A Book About Being A Dreamer Who Is Shaped By God. It Is About Having The Wisdom And Courage To Step Into The Places Of Our Most Vulnerable Longing.
Bestsellers in Spirit-filled Living