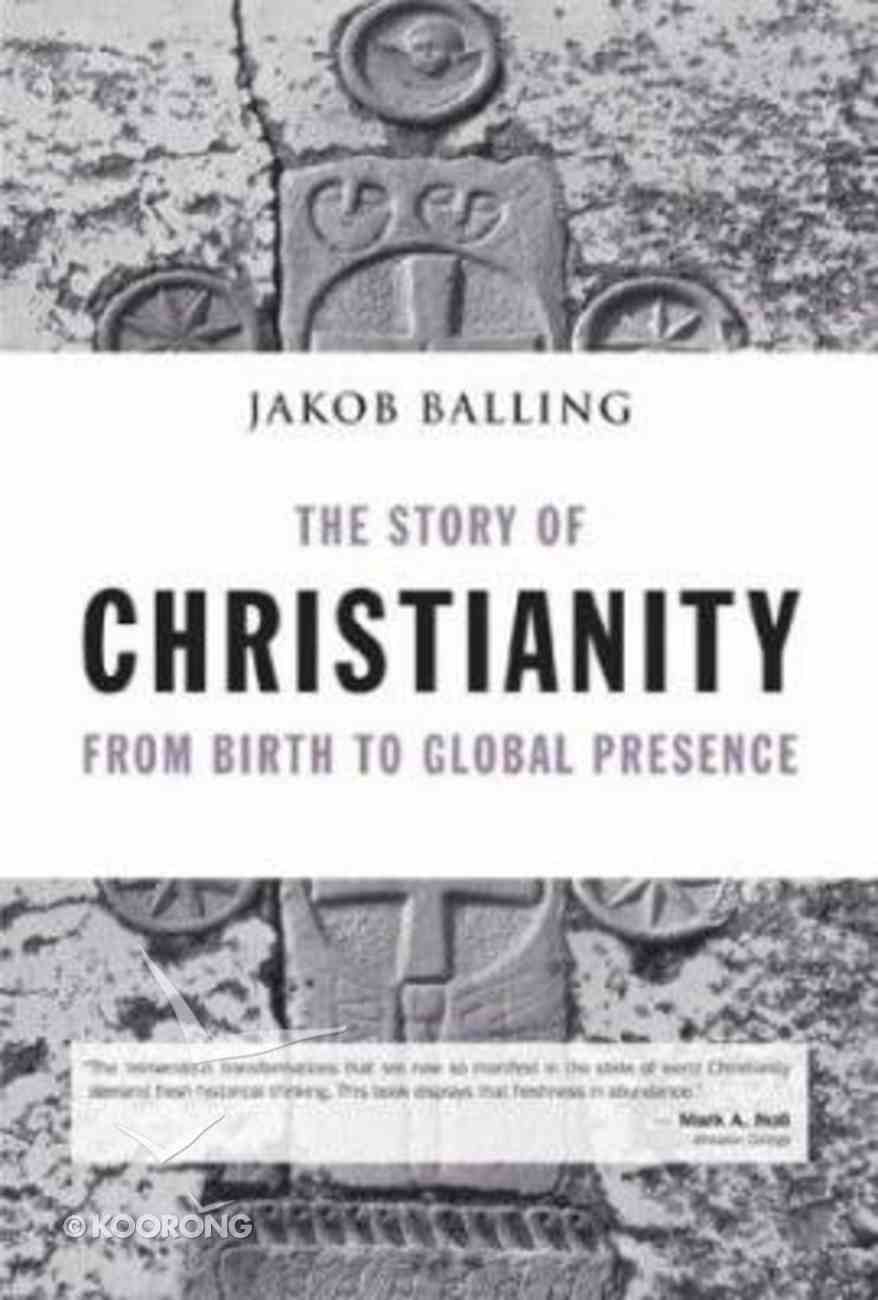 The Story of Christianity From Birth to Global Presence
---
Free Shipping
for orders over $99.
286 pages
-Publisher
While the story of Christianity has been told many times, this new study by Jakob Balling focuses newly and fruitfully on how the faith's message and organization have shaped, and have been shaped by, different social contexts throughout history.Balling divides his historical survey into four parts. The first looks at the birth of Christianity, giving special attention to the interaction of tradition and originality in the ministry of Jesus and in the early church. Balling then places the growth of the church in the Mediterranean world from the second to fifth centuries, exploring how sociopolitical factors led to the distinctive traits of Western and Eastern Christianity. Part three of the book examines the spread of Christianity into Europe, with the tremendous changes this period of history brought to the contemporary church. Finally, the book considers Christianity as a world religion, discussing the challenges posed to the faith by modern forces like secularization and globalization.Enhanced by illustrations throughout, this accessible volume highlights the consequential interplay between Christian faith and its local settings.
-Publisher
Jakob Balling is professor emeritus of ancient and medieval church history at the University of Aarhus, Denmark.