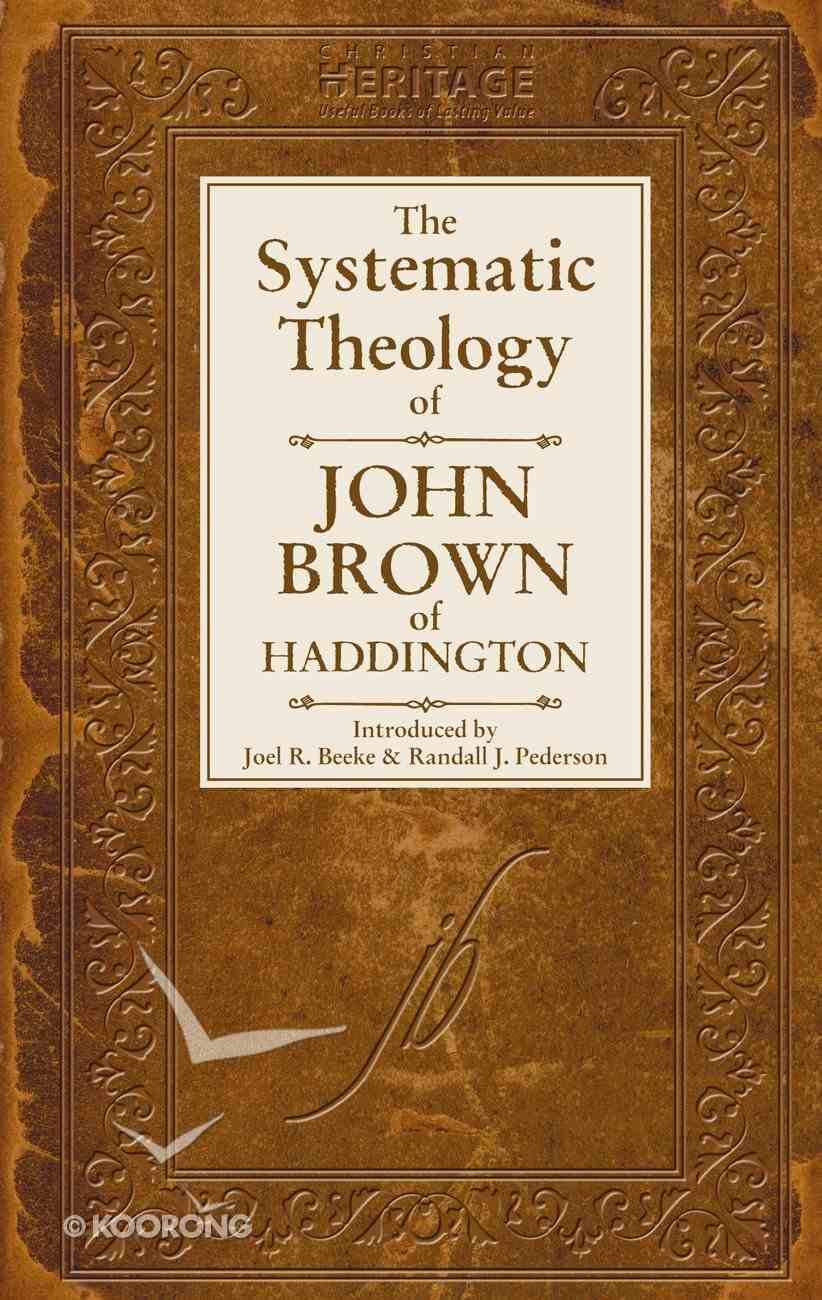 The Systematic Theology of John Brown of Haddington
---
Free Shipping
for orders over $99.
628 Pages
-Publisher
Eighty million baby boomers are heading toward retirement. Some are retiring now either out of choice or because they have been laid off. Others will work for a few more years until their retirement plans kick in until they feel they can retire or until theyre forced to retire. Whatever their age at retirement they will have better health and live longer than their parents. And each of them will face these questions Do I want a reason to get up in the morning and be excited about the day ahead Do I still want to make a difference in the world They need a visiona goal that takes into account their experience wisdom strengths and limitations and gives purpose to their lives.Dr. Harold G. Koenig with expertise in the fields of geriatrics mental health and religion explains that the notion of retirement was in fact a marketing tool developed in the postWorld War II period.Continuing today societys image of retirement is based largely on myths such as things will get better when you retire
-Publisher
John Brown was a devout Christian, a gifted preacher, and prolific writer of theology. This book is based on his seminary lectures. It contains more than 26,000 proof texts and numerous exegetical insights. This single volume of Reformed systematic theology is rich in content and an indispensable tool for students, pastors, and professors of theology.
-Publisher
Dr. Joel R. Beeke (Ph.D., Westminster Theological Seminary) is president and professor of systematic theology and homiletics at Puritan Reformed Theological Seminary, and a pastor of the Heritage Netherlands Reformed Congregation in Grand Rapids, Michigan. He has written or edited fifty books, and contributed hundreds of articles to Reformed books, journals, periodicals, and encyclopedias. He is frequently called upon to lecture at seminaries and to speak at Reformed conferences around the world.
Randall J. Pederson is on the Bookstore staff at Westminster Theological Seminary, and a PhD student in church history. He has edited a number of volumes on Daily Readings for some the classic authors like Matthew Henry, Jonathan Edwards, and with Joel Beeke Day by Day: Meet the Puritans and George Whitefield Daily Readings