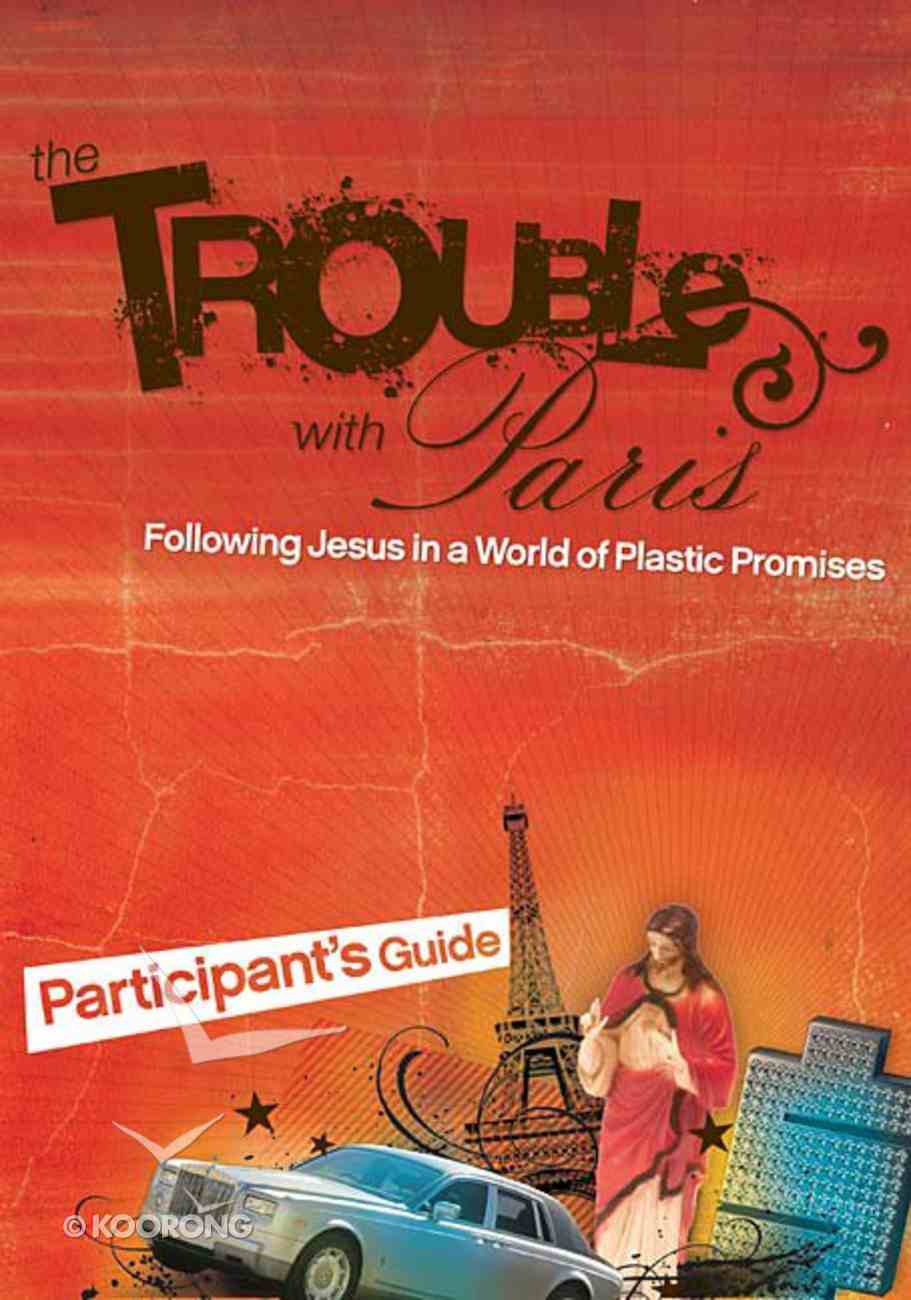 The Trouble With Paris (Participant's Guide)
What if you're living in the wrong reality? Doesn't everyone want the good life these days? Our shopping mall world offers us a never-ending array of pleasures to explore. Consumerism promises us a vision of heaven on earth -...
---
Free Shipping
for orders over $99.
What if you're living in the wrong reality?

Doesn't everyone want the good life these days? Our shopping mall world offers us a never-ending array of pleasures to explore. Consumerism promises us a vision of heaven on earth - a reality that's hyper-real. We've all experienced hyperreality: a candy so 'grape-ey' it doesn't taste like grapes any more; a model's photo so manipulated that it doesn't even look like her; a theme park version of life that tells us we can have something better than the real thing. But what if this reality is not all that it's cracked up to be? Admit it, we've been ripped off by our culture and its version of reality that leaves us lonely, bored, and trapped. But what's the alternative?

In The Trouble With Paris, pastor Mark Sayers shows us how the lifestyles of most young adults (19-35) actually work against a life of meaning and happiness to sabotage their faith. Sayers shows how a fresh understanding of God's intention for our world is the true path to happiness, fulfillment, and meaning.


This DVD-based series helps people examine three different levels of reality: hyperreality - that which the media tells us we should seek; reality - the world we really live in; and God's reality - what we should ultimately be seeking. The Trouble with Paris emerged out of a series of talks that Mark Sayers had developed, originally titled "How Paris Hilton Made Me a Better Christian." This series of talks was responsible for hundreds of young adults rediscovering faith in profound ways.

This Participant's Guide serves as a companion to the DVD, which features four 20-minute video episodes full of unique animation, fast-paced teaching, and relevant subject matter. Questions are interspersed throughout the video to facilitate discussion.


-Publisher
<DIV><b>MARK SAYERS</b> is a cultural commentator, writer and speaker, who is highly sought out for his unique and perceptive insights into faith and contemporary culture. Mark is the author of <i>The Trouble with Paris</i> and <i>The Vertical Self</i>. Mark is also the Senior Leader of Red Church. Mark lives in Melbourne, Australia with his wife Trudi, daughter Grace, and twin boys Hudson and Billy.</DIV>
Bestsellers in Ministry Resources