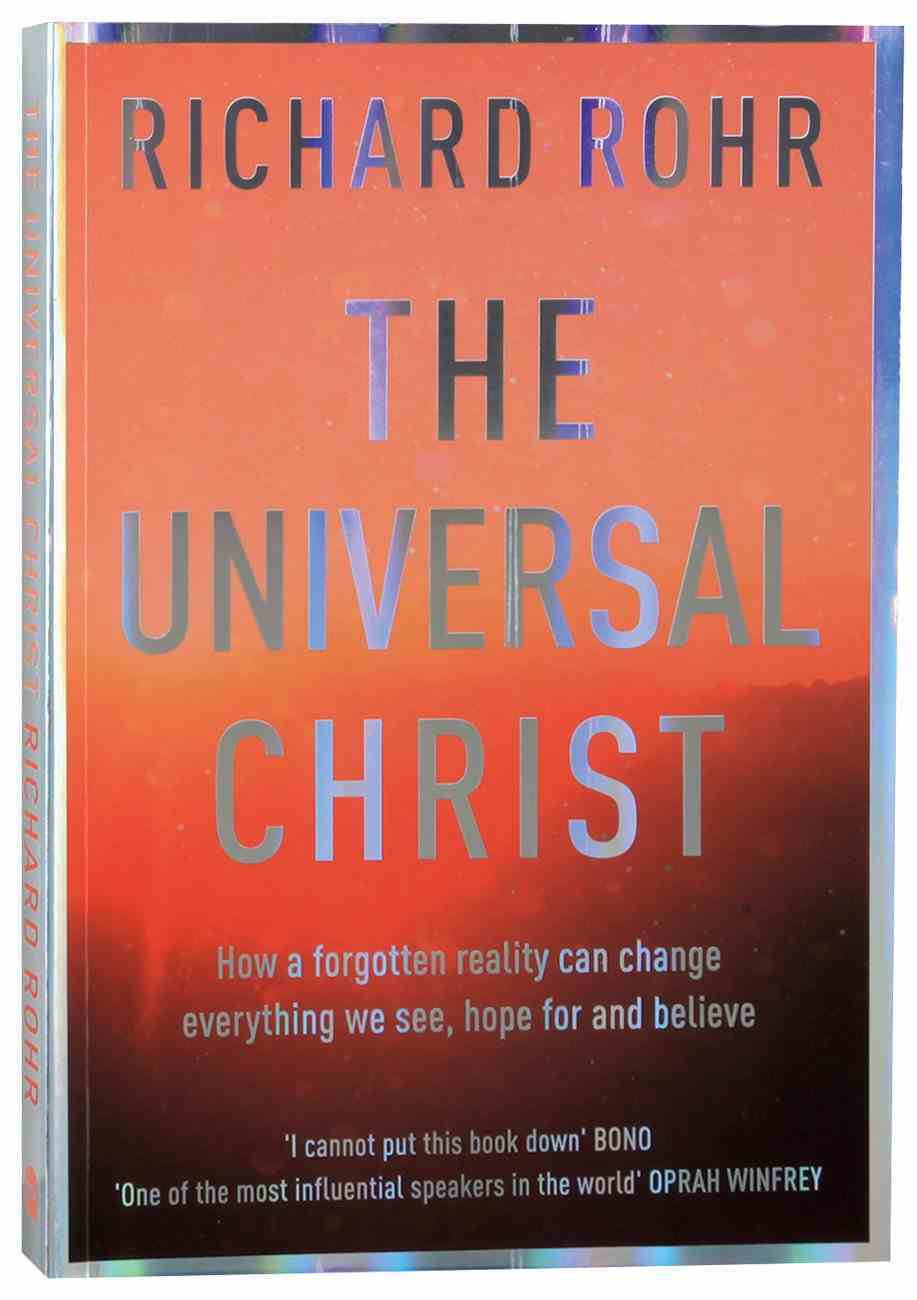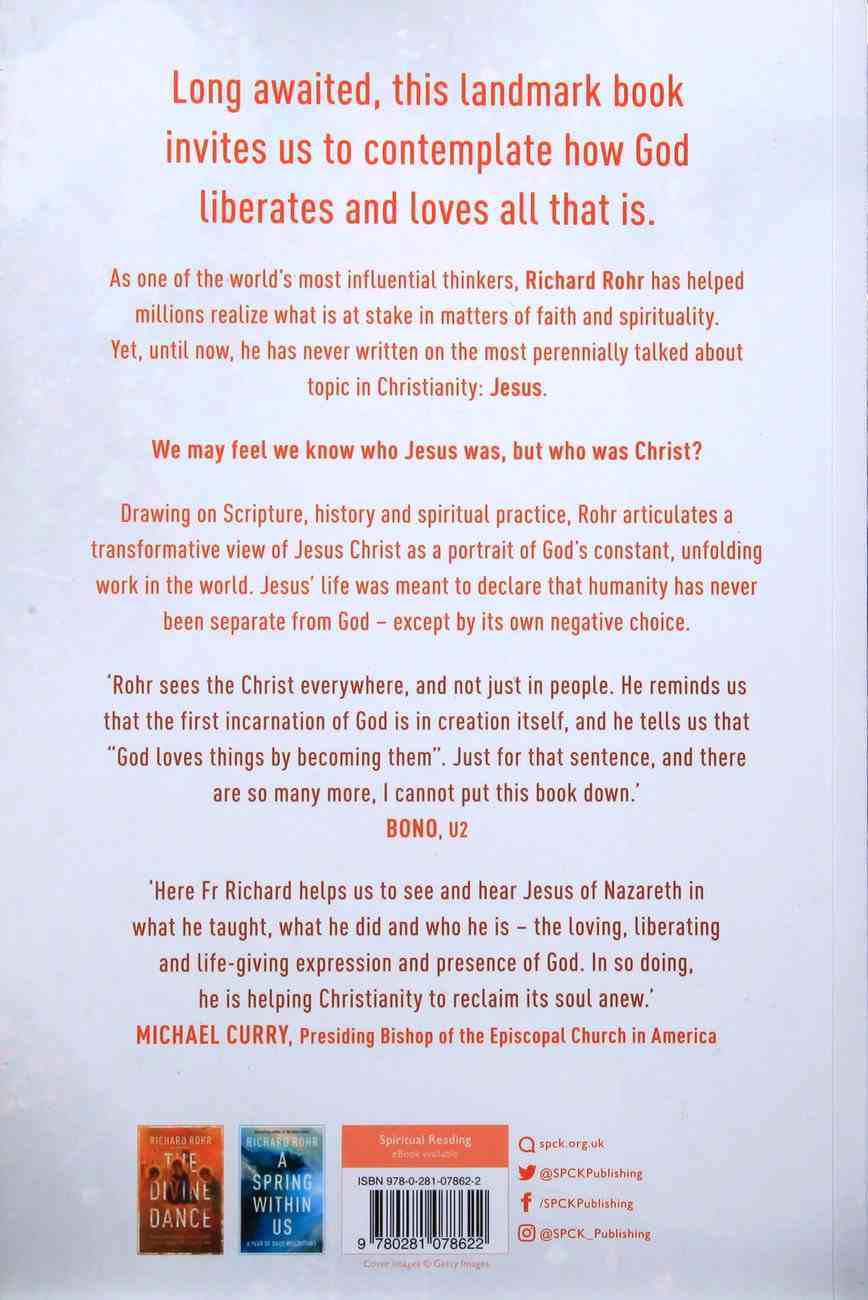 The Universal Christ: How a Forgotten Reality Can Change Everything We See, Hope For and Believe
In his decades as a globally recognized teacher, Richard Rohr has helped millions realize what is at stake in matters of faith and spirituality. Yet Rohr has never written on the most perennially talked about topic in Christianity: Jesus. Most...
---
Expected to ship tomorrow from Australia.
---
Free Shipping
for orders over $99.
In his decades as a globally recognized teacher, Richard Rohr has helped millions realize what is at stake in matters of faith and spirituality. Yet Rohr has never written on the most perennially talked about topic in Christianity: Jesus. Most know who Jesus was, but who was Christ? Is the word simply Jesus' last name? Too often, Rohr writes, our understanding has been limited by culture, religious squabbling, and the human tendency to put ourselves at the centre.

Drawing on scripture, history and spiritual practice, Rohr articulates a transformative view of Jesus Christ as a portrait of God's constant, unfolding work in the world. 'God loves things by becoming them,' he writes, and Jesus' life was meant to declare that humanity has never been separate from God - except by its own negative choice. When we recover this fundamental truth, faith becomes less about proving Jesus was God, and more about learning to recognize the Creator's presence all around us and in everyone we meet.

Thought-provoking, practical and full of deep hope and vision, The Universal Christ is a landmark book from one of our most beloved spiritual writers, and an invitation to contemplate how God liberates and loves all that is.

Rohr sees the Christ everywhere, and not just in people. He reminds us that the first incarnation of God is in Creation itself, and he tells us that "God loves things by becoming them.'" Just for that sentence, and there are so many more, I cannot put this book down. - Bono, U2

Here Fr Richard helps us to see and hear Jesus of Nazareth in what he taught, what he did and who he is - the loving, liberating and life-giving expression and presence of God. In so doing he is helping Christianity to reclaim its soul anew. - Michael Curry, Presiding Bishop of the Episcopal Church in America

Fr Richard challenges us to search beneath the surface of our faith and see what is sacred in everyone and everything. Anyone who strives to put their faith into action will find encouragement and inspiration in the pages of this book. - Melinda Gates, author of The Moment of Lift

A major shift in our culture is needed, and Richard Rohr's unpacking of The Universal Christ is a critical step in the right direction. Remembering our connection to "every thing" has implications for our religious traditions, society - and dare I say it - even our politics. - Kirsten Powers, CNN political analyst and USA Today columnist

Anyone who has made a confession of faith in Jesus Christ should read this book to grasp more fully the vast and startling implications of this belief. This is Richard Rohr at his best, providing an overall summation of his theological insights that have been life-changing for so many. - Wesley Granberg-Michaelson, General Secretary emeritus of the Reformed Church in America

Here, Christianity finds its root and its destiny in all things, in all matter, in all creation. and here, we find our connection to universal belonging, to universal trust, and to universal love. This book will change religion and make it tender and gentle and transformational. - Timothy Shriver, Chairman of the Special Olympics

-Publisher.
Across the 30,000 or so varieties of Christianity, believers universally love Jesus. They have no trouble accepting his humanity and his divinity. Many express intimations of his close presence in their lives; a fear of his judgment and wrath as well as a love of his compassion; a justification for their worldviews and politics (of all persuasions), and firm convictions about his atonement for their sins and thus his centrality in their personal salvation. But who is Christ? Is Christ simply Jesus's last name, denoting his role as saviour of humanity, as messiah? What is Christ? How is his function or role different from Jesus's? Are we missing something fundamental because of our overwhelming emphasis on Jesus to the exclusion of the Christ, or our misunderstanding of what it means that Jesus was `the Christ'? Could it be that such limited views are contributing to the slow and painful erosion of Christianity in western culture, to its insularity and insistence on purity and exclusion? These are questions Fr Richard Rohr has been pondering for many years. In his ecumenical and scripturally grounded books on contemplation, mysticism and many more topics, he has emphasized the importance of a large framework for understanding the nature of 'what is' and what lasts, of unity and the ultimate reality of God's presence in all of creation-Christian and non-Christian, human and non-human. Could it be that Jesus, who is the Christ, is offering us a model and example on how to live inside `this Big Frame?'
-Publisher
PRODUCT DETAIL
Catalogue Code 

529064

Product Code 

9780281078622

ISBN 

0281078629

EAN 

9780281078622

Pages 

272

Department Academic
Category Theology
Sub-Category General
Publication Date 

Mar 2019

Sales Rank 

877

Dimensions 

229 x 152 x 14

mm

Weight 

0.440

kg
Father Richard Rohr (born 1943) is an internationally recognised ecumenical teacher bearing witness to the universal awakening within Christian mysticism. He is a Franciscan priest of the New Mexico Province and founder of the Center for Action and Contemplation (CAC.org) in Albuquerque, where he is also academic dean. The mission of this school is to produce compassionate and powerfully learned individuals who will work for positive change in the world based on awareness of our common union with God and all beings. Fr. Richard's teaching is grounded in Franciscan alternative orthodoxy - practices of contemplation and self-emptying - expressing itself in radical compassion, particularly for the socially marginalized.

Fr. Richard is the author of numerous books, including Everything Belongs, Adam's Return, The Naked Now, Breathing Under Water, Falling Upward, Immortal Diamond, and Eager to Love: The Alternative Way of Francis of Assisi.