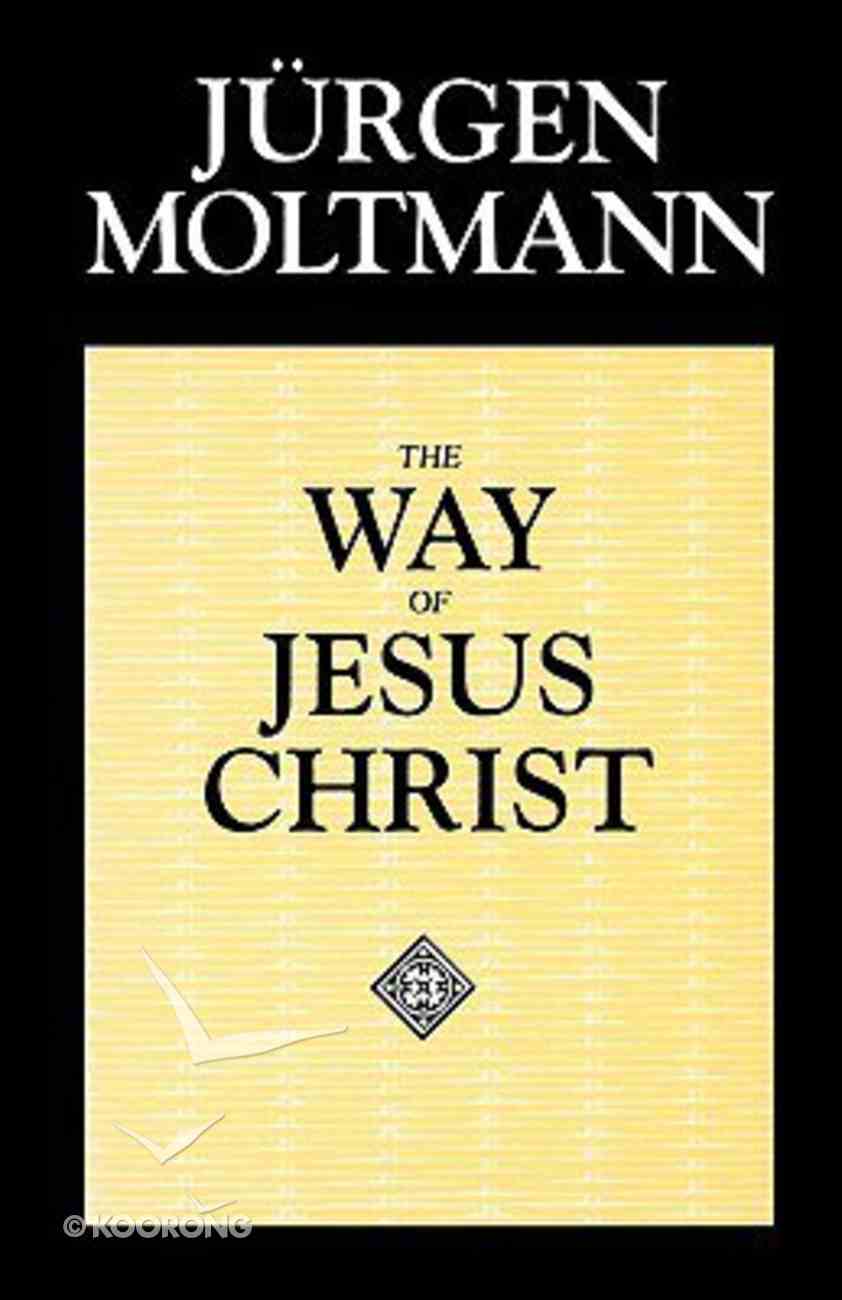 Order now to secure your copy when our stock arrives.
0 Available. Expected to ship in 4 to 5 weeks from Australia.
---
Expected to ship in 4 to 5 weeks from Australia.
---
Free Shipping
for orders over $99.
388 Pages
-Publisher
Moltmann, professor of systematic theology at the University of Tubingen in Germany, is one of the pre-eminent theologians of our time. His ''messianic theology,'' the work of three decades, is developed in an extraordinarily imaginative way in this volume. His understanding of the person and work of Jesus Christ will challenge and stimulate your thinking. Essential reading for fans, yet understandable for novices, this is one of Moltmann's best works.
-Publisher
The Way of Jesus Christ discusses the following topics:1. The symbol of the way embodies the aspect of process and brings out christology's alignment towards its goal. This symbol can comprehend Christ's way from his birth in the Spirit and his baptism in the Spirit to his self-surrender on Golgotha. It also makes it possible to understand the path of Christ as the way leading from his resurrection to his parousia?the way he takes in the Spirit to Israel, to the nations, and into the breadth and depth of the cosmos.2. The symbol of the way makes us aware that every human christology is historically conditioned and limited. Every human christology is a 'christology of the way,' not yet a 'christology of the home country,' a christology of faith, not yet a christology of sight. So christology is no more than the beginning of eschatology; and eschatology, as the Christian faith understands it, is always the consummation of christology.3. Finally, but not least important: every way is an invitation. A way is something to be followed.
-Publisher
Jurgen Moltmann is one of the foremost living religious thinkers in the world today. He is Professor of Systematic Theology Emeritus in the Protestant Faculty of the University of Tubingen, Germany. Among his many important and award-winning works are A Theology of Hope; The Crucified God; The Trinity and the Kingdom of God and more recently The Coming of God: Christian Eschatology (1996) received the 2000 Grawemeyer Award.; The Source of Life (1997); God for a Secular Society (1998), and Experiences in Theology (2000)
Koorong -Editorial Review.