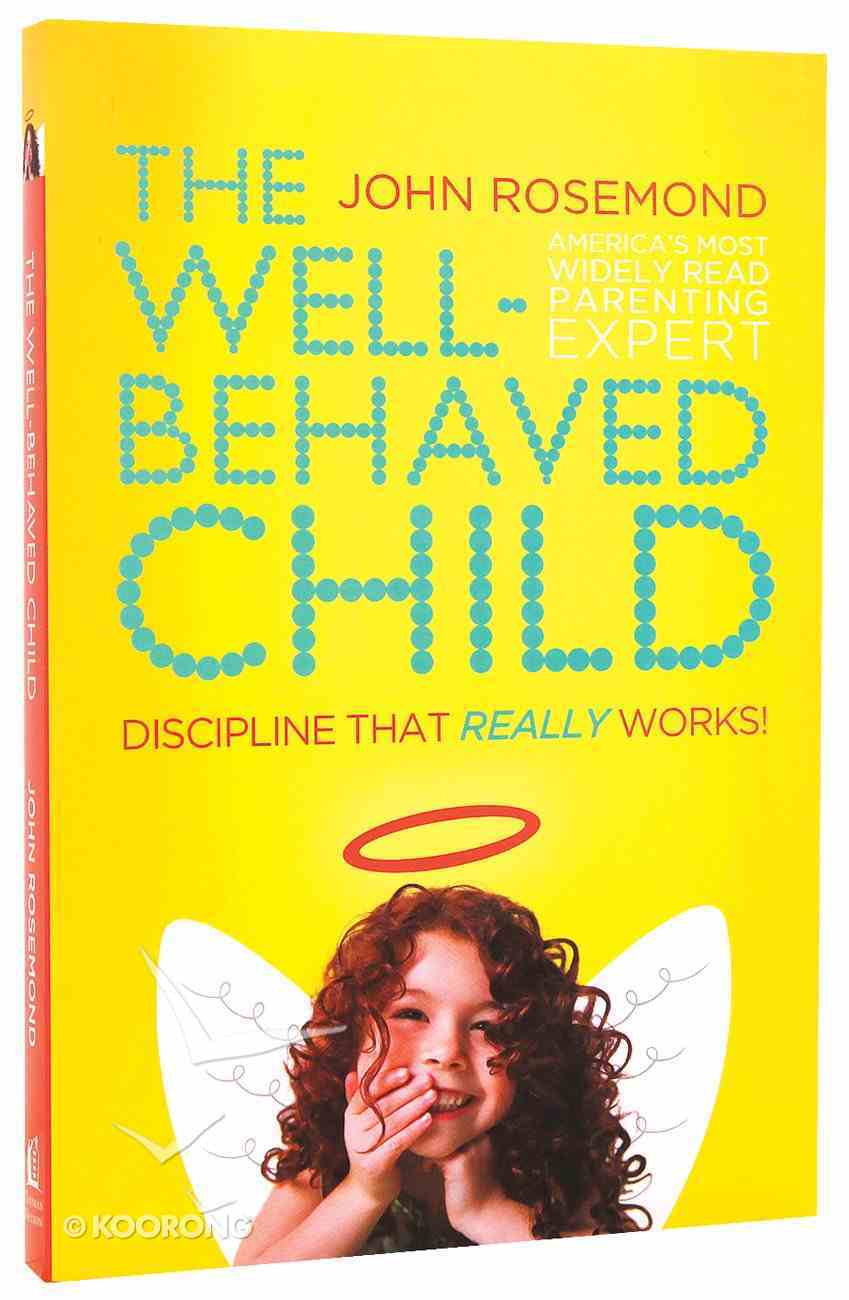 The biggest frustration felt by today's parents is in the area of discipline. Family psychologist, best-selling author, and parenting expert John Rosemond uses his thirty-six years of professional experience working with families to develop the quintessential "how to" book for...
Arriving in store soon.
6 Available
---
Free Shipping
for orders over $99.
The biggest frustration felt by today's parents is in the area of discipline. Family psychologist, best-selling author, and parenting expert John Rosemond uses his thirty-six years of professional experience working with families to develop the quintessential "how to" book for parents. Rosemond's step-by-step program, based on biblical principles, traditional parenting approaches, and common sense, covers a wide range of discipline problems applicable to children from toddler to teen. Sections include:
Essential Discipline Principles
Essential Discipline Tools
Perplexing Problems and Simple Solutions
Not Your Everyday Problems
General Questions and Answers (Troubleshooting)

Filled with real-life examples that anyone who's ever been around children can relate to, this book is sure to be one of the most valuable, helpful resources parents have ever stumbled across.

- Publisher
A well-behaved child? Yes, it's possible!

Do you battle with your kids over bedtime? Have fights over food? Are tantrums and conflicts ruling your day? If time-outs have quit working and you find yourself at wit's end, giving in to your kids' demands just to have a moment of peace, know there is hope!

In The Well-Behaved Child, beloved psychologist John Rosemond shares his seven essential tools for raising a child who pays attention and obeys. Once you learn how to use his proven, user-friendly techniques, you'll have everything you need to deal effectively with a wide range of discipline problems in children ages three to thirteen, what John terms "The Decade of Discipline." This clear, step-by-step program includes:

Seven Fundamentals of Effective Discipline
Seven Discipline Tools You Can't Do Without
Seven Top Behavior Problems of All Time?Solved!
Seven Tales of the Strange and Unexpected You can raise well-behaved children! In this readable, entertaining "workshop in a book," John shows parents how to use the C-words of commanding communication, compelling consequences, and confirming consistency to create a well-behaved child and a family in which peace replaces hassles. It's not complicated at all, and the best part is, it REALLY works!


-Publisher
John Rosemond is a family psychologist who has directed mental health programs and been in full-time private practice working with families and children. Since 1990, he has devoted his time to speaking and writing. Rosemond's weekly syndicated parenting column now appears in some 250 newspapers. He has managed to write fifteen bestselling books on parenting and the family. And he is one of the busiest and most popular speakers in the field, giving over 200 talks a year to parent and professional groups nationwide. He and his wife of thirty-nine years, Willie, have two grown children and six we