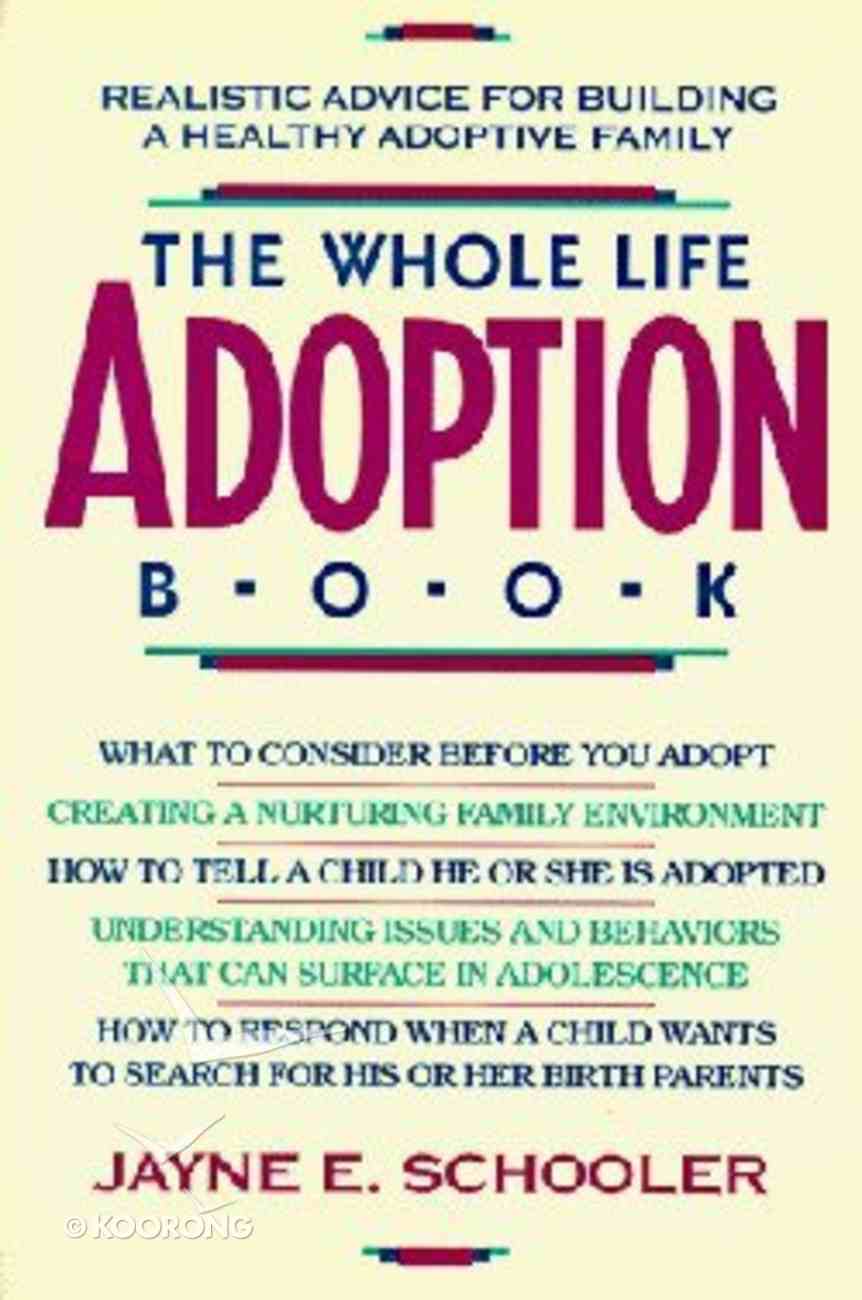 The Whole Life Adoption Book: Realistic Advice For Building a Healthy Adoptive Family
Each of the normal developmental stages children go through brings its own unique challenge to adoptive families. This book offers encouragement and practical information necessary to accept and work through these issues.
---
Free Shipping
for orders over $99.
Each of the normal developmental stages children go through brings its own unique challenge to adoptive families. This book offers encouragement and practical information necessary to accept and work through these issues.
-Publisher
ADOPTIVE FAMILES DEAL WITH A SPECIAL DYNAMIC THAT AFFECTS PARENTS, ADOPTED CHILDREN, AND BIRTH CHILDREN. And they face unique issues of attachment, adjustment, and identity. Creating a nurturing family environment and being prepared for typical crisis points are critical in forging a healthy, lasting family relationship. This book will give hope and direction to those considering adoption and to those desiring to improve and develop the adoptive family relationship at any stage.
-Publisher
With wisdom and compassion, this powerful and thorough book addresses the needs and concerns facing adoptive parents and offers encouragement for adoptive families at every stage of the journey. ^ ? Includes discussion questions and parenting tips^
-Publisher
David and Jayne Schooler's journey into the world of foster care and adoption began with a simple question from a 14 year old boy. "Would you become my foster parents?"Agreeing to become foster parents in 1978, set the course for life experiences that continue today. The Schoolers served as foster parents from 1978 to 1986 with Warren County (Ohio) Children Services. In 1983, they adopted their son, Ray, who was 16 years old. Ray is now 41, their birth daughter, Kristy is 31.Jayne's passion for over 20 years has been the training and education of adoption and foster care professionals and fami