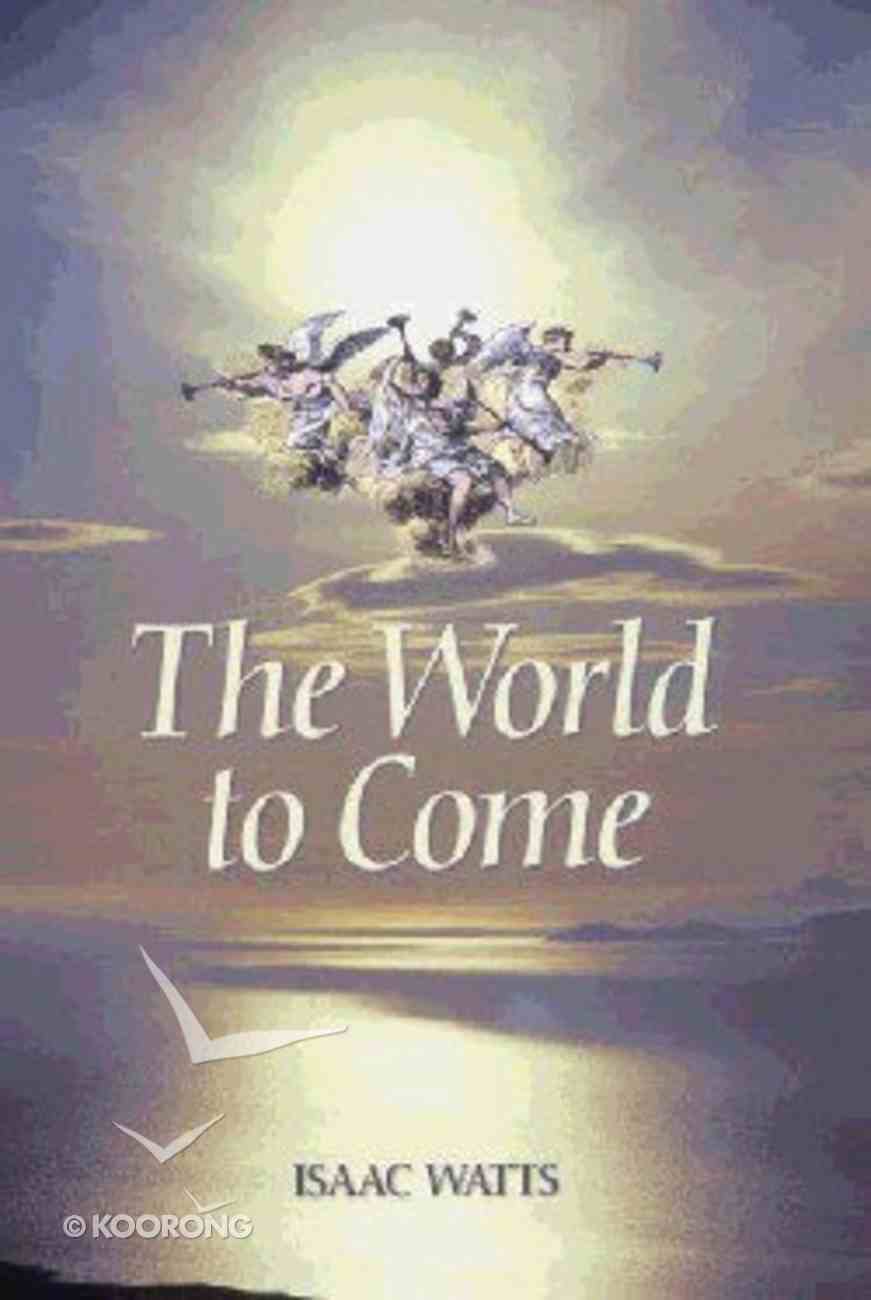 ---
Free Shipping
for orders over $99.
431 Pages
-Publisher
There is a "world to come" awaiting both sinner and saint, penitent and impenitent. But the world to which the soul will go is dictated by the state of the soul at death. The eternally significant question is, "To whom does this soul belong?" If the soul belongs to Christ, it will go to eternal felicity in heaven with Him; if it belongs to Satan, it will go to be with him for all of eternity. This book by Isaac Watts deals with the themes of what awaits both sinner and saint. He attempts to prove a separate state for souls between death and resurrection in the first part of the book, and then gives several discourses on the world to come. Some of the subjects covered in the chapters of the second part of the book are "The Wrath of the Lamb," "No Night in Heaven," The End of Time," No Pain Among the Blessed," and "The Nature of the Punishments of Hell." Watts also addresses the eternal duration of the punishments of hell - a topic most relevant in our day when so many are accepting the doctrine of annihilationism.
-Publisher
Isaac Watts was pastor of a large Congregational church in London, and wrote prodigiously, although he is most known as being author of over 750 hymns, including "When I Survey the Wondrous Cross", "O God, Our Help in Ages Past", "I Sing the Mighty Power of God", "Alas, and Did My Savior Bleed", and "Joy to the World." Watts' rational mind combined with such artistic talent has made him one of God's greatest blessings to the people of God.