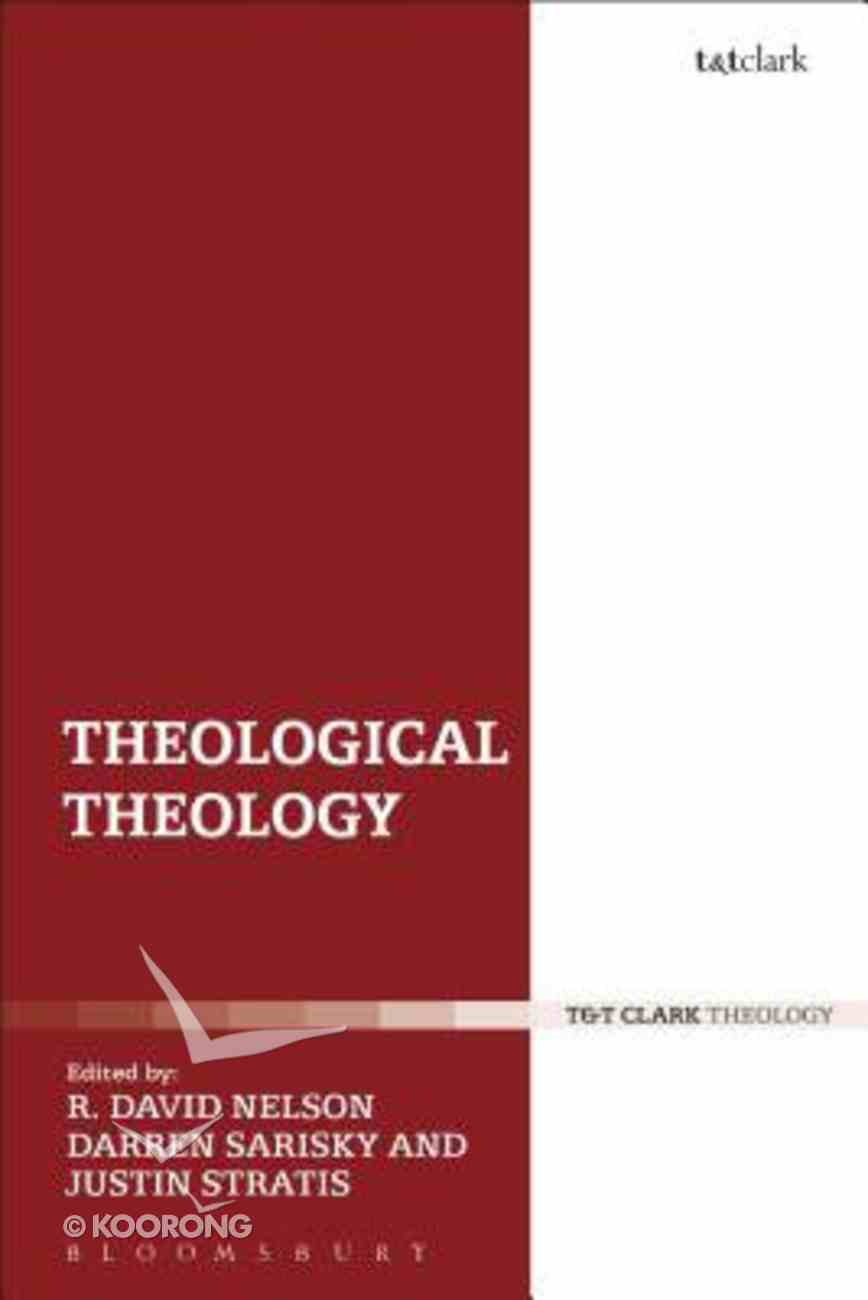 :The areas of discussion include the nature and method of theology, Scripture and its interpretation, Christology and the doctrine of the Trinity, moral theology, and the reading and use of theological dialogue partners. The essays are written by eminent systematic...
Special Order
Payment is by credit card only. Orders for this item cannot be cancelled or returned.
---
Free Shipping
for orders over $99.
:The areas of discussion include the nature and method of theology, Scripture and its interpretation, Christology and the doctrine of the Trinity, moral theology, and the reading and use of theological dialogue partners. The essays are written by eminent systematic theologians, theological ethicists, and biblical scholars from a wide range of Christian traditions.The contributors to this volume appraise, extend and apply different aspects of the conception of "theological theology". That theology should in fact be thoroughly theological means that theological discourse gains little by conforming to the canons of inquiry that govern other disciplines; it should rather focus its attention on its own unique subject, God and all things in relation to God, and should follow procedures that allow it to access and bear witness to these realities.
-Publisher
:acknowledgementslist Of Abbreviationscontributions1. Theological Theology, <i>darren Sarisky</i>2. John, <i>ivor J. Davidson</i>3. The Word Answering The Word: Opening The Space Of Catholic Biblical Interpretation, <i>lewis O. Ayres</i>4. Divine Sufficiency: Theology In The Presence Of God, <i>ivor J. Davidson</i>5. <i>the Last Judgement</i>, <i>david Fergusson</i>6. Proportion And Topography In Ecclesiology: A Working Paper On The Dogmatic Location Of The Doctrine Of The Church, <i>tom Greggs</i>7. How To Be Caught By The Holy Spirit, <i>stanley Hauerwas</i>8. Some Riffs On Thomas Aquinas' <i>de Ente Et Essentia</i>, <i>robert Jenson</i>9.<i> </i>new - Old - New: Theological Aphorisms, <i>eberhard Jngel</i>10. God's Hiddennness And Belief In His Power, <i>wolf Krtke </i>11.<i> What Is The Gospel?</i>, <i>matthew Levering</i>12.<i> Barth Critique Of Schleiermacher Reconsidered</i>, <i>bruce Mccormack</i>13.<i> Aristotle's Saviour,</i> <i>francesca A. Murphy</i>14. Webster And Ebeling On Christian Texts: A Placeholder For A Theological Theology Of Language, <i>r. David Nelson</i>15.<i> </i>what Is Truth? Mcleod Campbell Revisited, <i>george Newlands</i>16.<b> </b>the Divine Perfections And The Economy: The Atonement<i>, Kenneth Oakes17.</i> A Prolegomenon To An Account Of Theological Interpretation Of Scripture<i>, Darren Sarisky18.</i> The Sinlessness Of Christ<i>, Katherine Sonderegger</i>19/ Unconditional Love: <i>creation Ex Nihilo</i> And The Covenant Of Grace, <i>justin Stratis</i>20. "exegesis I Know, And Theology I Know, But Who Are You?" Acts 19 And The Theological Interpretation Of Scripture, <i>kevin J. Vanhoozer</i>21. Does Historical Criticism Exist? A Contribution To Debate On The Theological Interpretation Of Scripture, <i>francis Watson</i>22. The Transcendence Of Apophaticism, <i>a. N. Williams</i>13. The Fourfold Chord: Theology And The Plurality Of The Gospel Witness, <i>rowan Williams</i>index