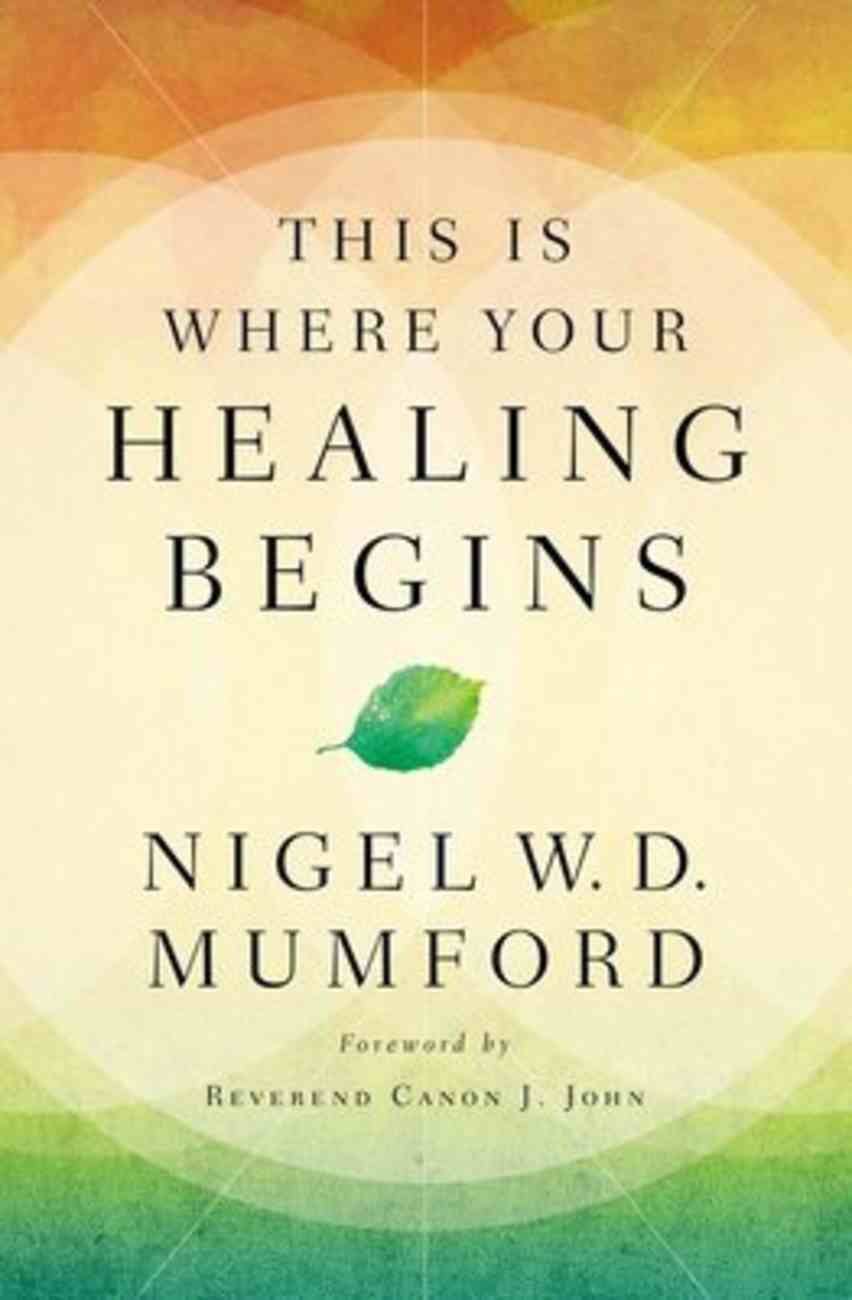 This is Where Your Healing Begins
: There is no college course available that can impart the countless diverse causes and needs for healing human lives. Every soul is unique, and each has many more facets than the sixty found in the famed Hope diamond! The...
---
Expected to ship tomorrow from Australia.
---
Free Shipping
for orders over $99.
:
There is no college course available that can impart the countless diverse causes and needs for healing human lives. Every soul is unique, and each has many more facets than the sixty found in the famed Hope diamond! The myriad of human need for healing and the peculiar personal histories surrounding them are as numerous as all people who ever lived on the planet! The felt needs that are shared with me, most every day, involve physical, emotional, mental, spiritual, generational, identity, relational, financial, historical, locational, racial, inter-denominational, intellectual, and other global issues of healing. These needs arise out of, but are not limited to: physical illness, sexual and verbal abuse, traumas, spiritual dysfunction, family dysfunction, abandonment, shame, guilt, rejection, doubt, fear and anxiety.


In 1990, when God first led me into His ministry of healing, supplicants would regularly tell me, "I've come here as a last resort." In those early days, the majority, of those who sought prayer, were females over the age of 50. Now, however, the demographics have greatly progressed. Today, men, women and children of all ages; believers and non-believers; even pet owners; come for prayer.


While it is more likely for those in need to make a beeline from their doctor's office, to mine; it is becoming increasingly common for people to come for prayer in advance of visiting their physician's office. As supplicants experience God's healing gifts in Christ Jesus, the words of the Psalmist begin to resonate with them: "I remain confident of this: I will see the goodness of the Lord in the land of the living." (Psalm 27:13)


Hence becoming filled with faith in The Healer leads people to a greater certainty of God's loving-kindness and more apt to include Him in every aspect of their healing. It is no surprise that when medical concerns arise, followers of Christ, pray before seeing a doctor. If only more doctors understood that faith-filled people know that God, as their ultimate Healer, creatively heals through doctors, medicines and technology.


Spanning nearly thirty years, this book addresses what I have identified as the core issues of everyday life: disease, diagnosis, distress, pain, fear, doubt, shame, guilt and all other manner of human concern. My prayer is that hope, in the Person of the Lord Jesus, will flow through these pages and saturate your souls with what I have learnt--as I listened, loved, and prayed healing over thousands of people.


Does healing flow out of 'faith healing' or out of faith in God's ability to heal? Consider how much faith Lazarus exercised to be healed? ... He was dead! Dead for four days! The Bible says, "He stinketh." The wisdom God has given me is to never limit Him. God can do far more that we could ever ask or imagine. As we journey through this book, my prayer is that all will find the 'Hope that will not disappoint.'


-Publisher
Bestsellers in Christian Living