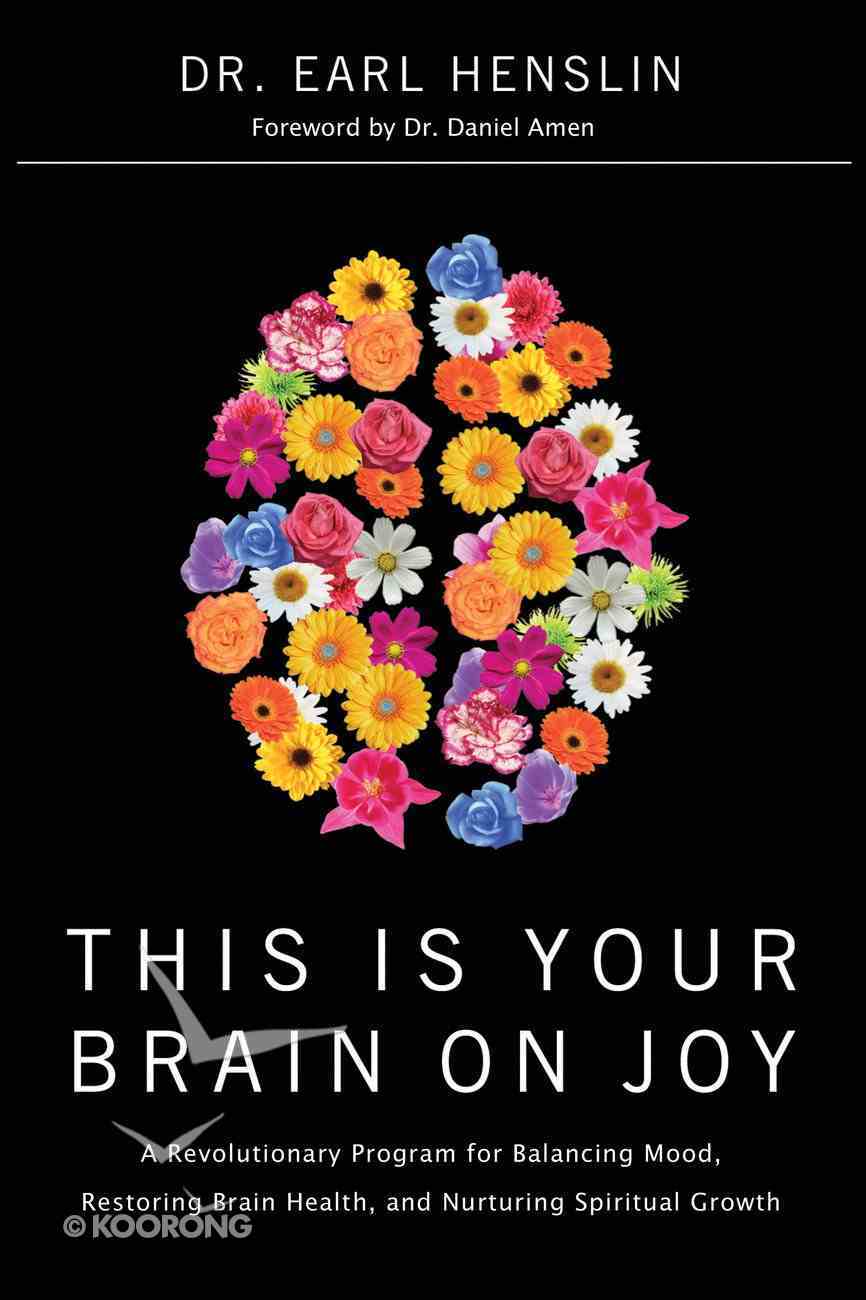 This is Your Brain on Joy
"This Is Your Brain on Joy is a thoughtful, practical, life-changing book that will help you take advantage of the latest neuroscience research-combined with biblical insights-to bring more joy and love into your life." -from the Foreword by Daniel...
Instant download
---
Read using our free app on your tablet or mobile!
---
Free Shipping
for orders over $99.
"This Is Your Brain on Joy is a thoughtful, practical, life-changing book that will help you take advantage of the latest neuroscience research-combined with biblical insights-to bring more joy and love into your life."
-from the Foreword by Daniel G. Amen, MD
Author and speaker for the PBS special Change Your Brain, Change Your Life

What does your brain have to do with experiencing joy?

A lot more than most of us realize.

In this breakthrough book, Dr. Earl Henslin reveals how the study of brain imaging turned his practice of psychotherapy upside down-with remarkably positive results.

He shares answers to puzzling questions, such as
Why isn't my faith in God enough to erase my blue moods? Why haven't I been able to conquer my anger? Pray away my fear and worry? Why can't I find freedom from secret obsessions and addictions? Using the Brain System Checklist, Dr. Henslin explains what happens to the 5 Mood Centers in the brain when any of those areas are out of balance. This is great news, especially for those tortured by the fear that something is fundamentally wrong with them when the problem actually lies between their ears.

Read this practical, easy-to-understand, and often entertaining book, and you'll know exactly how to nourish your mind, balance your brain, and help others do the same. After all, the capacity for joy is a terrible thing to waste.

^
What does the latest research in brain science and brain imaging say about our ability (or inability) to experience joy and happiness? Is our lack of joy a sin problem or a brain problem? In this life-altering book, Dr. Earl Henslin reveals that to enjoy our lives to the fullest, to become more loving, more Christ-like, we need to become more capable of healing and nourishing our brains. Many problems, long thought of as spiritual in nature--anger, depression, mood swings, anxiety, addictions--are often the result of a sick brain that cannot comprehend a good and loving God. This Is Your Brain on Joy shares exciting new findings??in neuroscience that are spiritually sound, showing us how to care for our brains so we not only more effectively use??them to glorify God but also experience His love.


A??break-through guide to help people experience lasting joy by restoring brain health.

^
What does the latest research in brain science and brain imaging say about our ability (or inability) to experience joy and happiness? Is our lack of joy a sin problem or a brain problem? In this life-altering book, Dr. Earl Henslin reveals that to enjoy our lives to the fullest, to become more loving, more Christ-like, we need to become more capable of healing and nourishing our brains. Many problems, long thought of as spiritual in nature--anger, depression, mood swings, anxiety, addictions--are often the result of a sick brain that cannot comprehend a good and loving God. This Is Your Brain on Joy shares exciting new findings??in neuroscience that are spiritually sound, showing us how to care for our brains so we not only more effectively use??them to glorify God but also experience His love.


-Publisher
Bestsellers in Christian Living