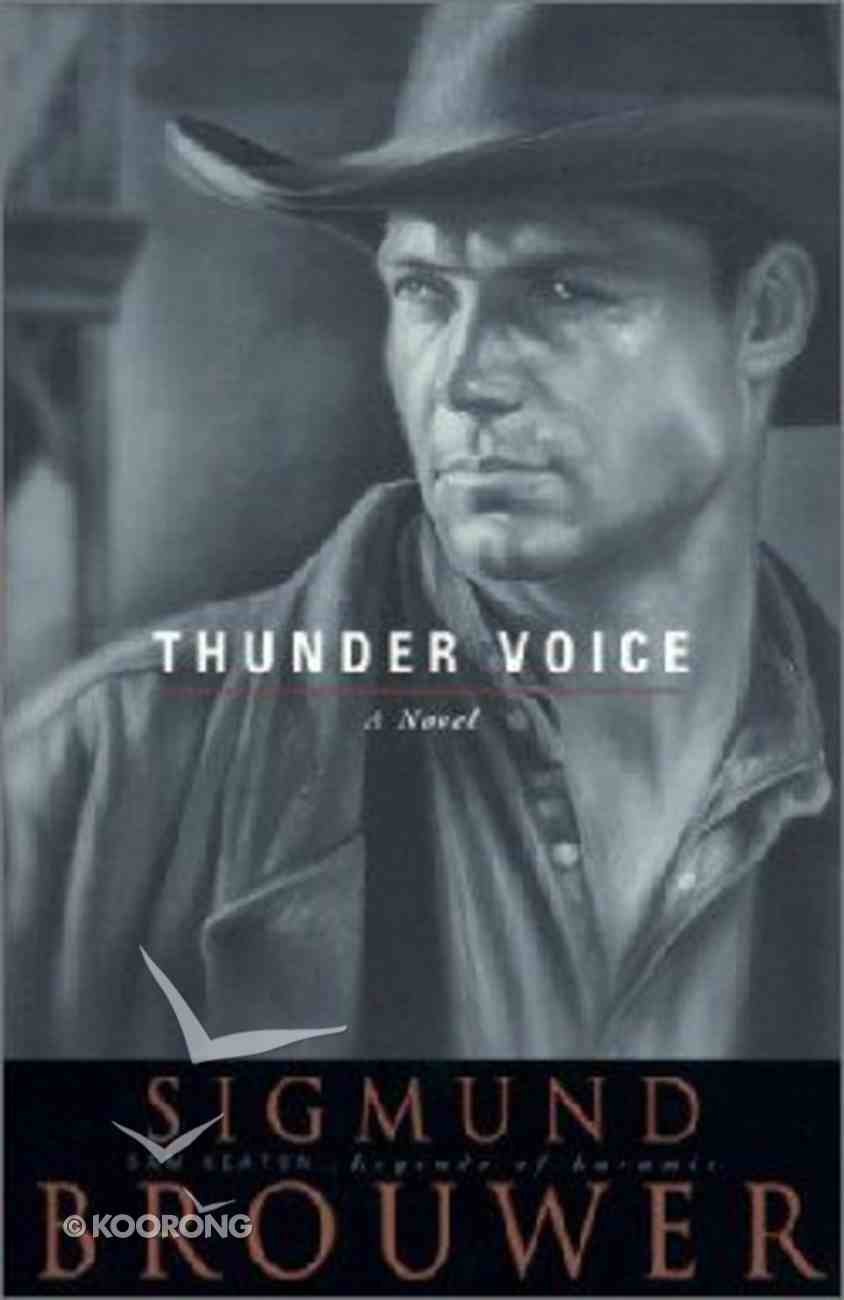 Thunder Voice (#04 in Legends Of Laramie Series)
---
Free Shipping
for orders over $99.
43 Chapters In 293 Pages
-Publisher
Sam Keaton wasn't nearly as surprised at the death of the town drunk as he was at the Texas Rangers who showed up to ask questions about it. When a wealthy widow from the East arrives looking into the dead man's connection with her own sister's death, Sam's interest is piqued. Her eastern charm and beauty appeal to Sam's sense of gallantry, and he agrees to help solve the crime. It soon becomes apparent there's a will at stake, involving more money than Sam is likely to see in a lifetime. While he pursues the mystery of the murder, the beautiful widow is pursuing him with a tempting marriage proposal...
-Publisher
Book 4 of Sam Keaton: Legends of Laramie. Following the death of the town drunk, Keaton becomes tangled in an inheritance claim for more money than he's ever seen. Is the marriage proposal he receives while investigating real or just a distraction?
-Publisher
Sigmund Brouwer is the award-winning author of scores of books, from youth fiction to adult thrillers. His books has been lauded in publications such as Library Journal and Booklist and he has received the Alberta Film and Literary Arts Writing Grant twice. He speaks at schools, home-schooling conventions, writing camps and seminars to provide encouragement to reluctant readers and writers and to encourage youth to follow their dreams of a career in writing. He co-founded The Young Writer's Institute with education expert Debra Bell. Brouwer teaches writing courses at Red Deer College. Brouwer, his wife and daughter divide their time between Tennessee and Alberta.- Publisher.