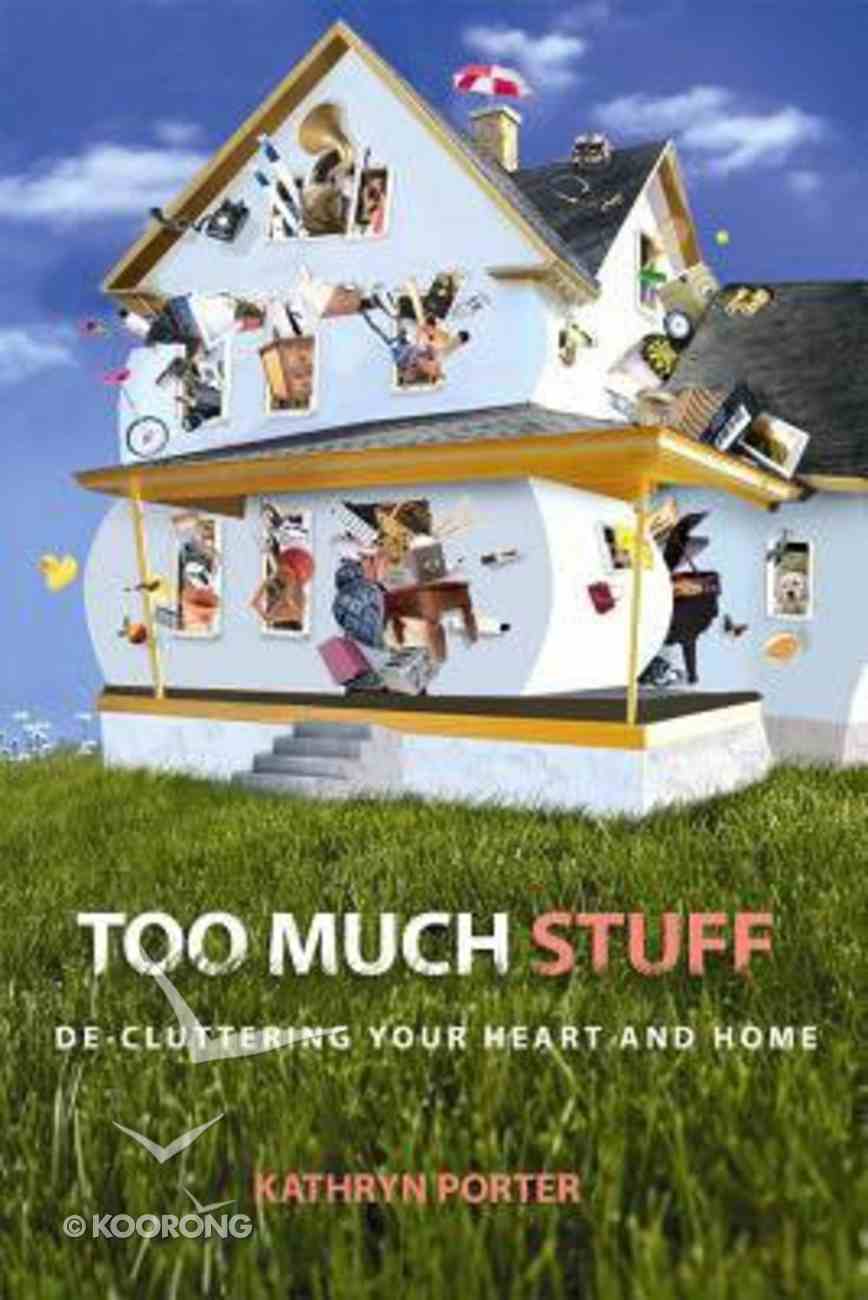 We love stuff. Clothes. Shoes. Make-up. Jewelry. Books. Pictures. Movies. CDs. Letters. Recipes. Magazines. STUFF! Our consumer-driven society is constantly enticing us to want more, and before we know it--it's just too much!We collect things for someday--recipes we plan to...
Unavailable. Out of Print. Only available while stock lasts.
Out of Print
---
Free Shipping
for orders over $99.
We love stuff. Clothes. Shoes. Make-up. Jewelry. Books. Pictures. Movies. CDs. Letters. Recipes. Magazines. STUFF! Our consumer-driven society is constantly enticing us to want more, and before we know it--it's just too much!We collect things for someday--recipes we plan to bake, craft projects we want to make, or gifts we hope to give. And unfortunately, what begins as an innocent collection of odds and ends soon grows into heaping mounds of clutter and chaos. Before we realize it, clutter seeps in and sucks away our time, our peace of mind, and our freedom. And if we're not careful, our possessions end up owning us. Clutter mentally and physically sucks the life out of us and traps us in a life we were never meant to have. But there is hope.In Too Much Stuff, author Kathryn Porter challenges us to dig into the clutter of our homes and attack the attitudes and behaviors that allow this chaos to immobilize us. While giving practical steps on how to de-clutter our homes, she shows us how to de-clutter our hearts by realizing that God loves us through the messes we make and has a plan for us that doesn't involve being confined to clutter.Too Much Stuff includes:Reflection questions within each chapter to help you assess the extent of your clutterRoom-by-room de-cluttering techniques and practical advice on how to keep a clutter free, beautiful homeHomebuilding sections to remind you to seek God and His word as your foundationPrayer points in each chapter that help you focus on God throughout your de-cluttering journeyAn internal assessment for understanding how our childhoods and choices affect the way we deal with clutter and how to end the destructive cycle
-Publisher
KATHRYN PORTER is a fourth-generation clutter bug whose passion is to create a beautiful home for her family. She is a popular speaker who shares her faith-based message on keeping a clean house. She earned her Master's degree in special education at University of Colorado at Colorado Springs. She is a member of the National Association of Professional Organizers and the National Study Group on Chronic Disorganization. She lives in Colorado Springs with her husband, Troy, and their son, Owen. ý
Bestsellers in Christian Living