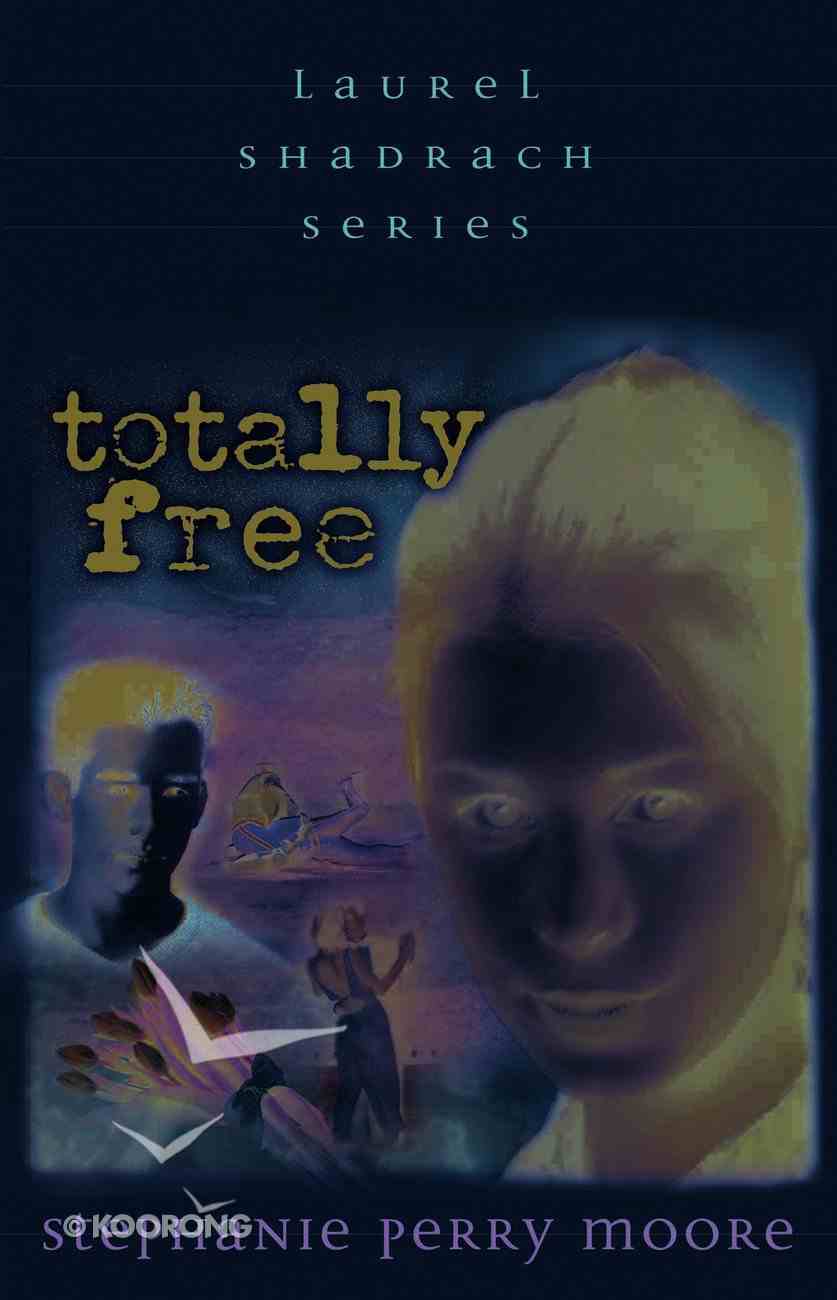 Totally Free (#02 in Laurel Shadrach Series)
Laurel Shadrach is in her second semester of her senior year and things seem to be falling into place. She's dating a Christian guy and her friendships are back on track. But right around the corner lurks the temptation of...
Instant download
---
Expected to ship tomorrow from Australia.
---
Read using our free app on your tablet or mobile!
---
Free Shipping
for orders over $99.

Laurel Shadrach is in her second semester of her senior year and things seem to be falling into place. She's dating a Christian guy and her friendships are back on track. But right around the corner lurks the temptation of drugs and alcohol. As she witnesses their destruction on those around her, Laurel realizes that alcohol and drugs only bring temporary relief. To be totally free, you must turn your life over to Christ and rest in Him.

^seem to be falling into place. She's dating a Christian guy and her friendships ^are back on track. But right around the corner lurks the temptation of drugs and ^alcohol. As she witnesses their destruction on those around her, Laurel realizes ^that alcohol and drugs only bring temporary relief. To be totally free, you must ^turn your life over to Christ and rest in Him.

STEPHANIE PERRY MOORE is the author of many Young Adult Christian ^fiction titles, including the Payton Skky series, the Laurel Shadrach ^series, the Perry Skky Jr. series, the Faith Thomas Novelzine series, ^the Carmen Browne series, and the Beta Gamma Pi series. She is also ^the co-editor for the impactful BibleZine, REAL. Mrs. Moore speaks with young ^people across the country, showing them how they can live life fully and do it God's ^way. Stephanie currently lives in the greater Atlanta area with her husband, Derrick, ^a former NFL player and author, and their three children. Visit her website at www.stephanieperrymoore.com.

TABLE OF CONTENTS

PART ONE: OUR GREAT SALVATION
1. ^Sin: The Need for Salvation

2. Justification: The Verdict of Salvation

3. ^Redemption: The Payment for Salvation

4. Propitiation: The Requirement for ^Salvation

5. Reconciliation: The Relationship of Salvation

6. Regeneration: ^The Miracle of Salvation

7. Grace: The Gift of Salvation

8. Sanctification: ^The Progress of Salvation



PART TWO: THE ASSURANCE OF SALVATION


9. ^Assurance and Certainty

10. Assurance and Grace

11. Assurance and ^Faith

12. Assurance and Self-Examination

13. Assurance and Discipleship

14. ^Assurance and Spiritual Failure

15. Assurance and Eternal Life

16. ^Assurance and Rewards



PART THREE: THE CASE FOR ETERNAL SECURITY


17. ^The Importance of Eternal Security

18. The Passion of Eternal Security

19. ^The Process of Eternal Security

20. The Payment of Eternal Security

21. ^The Protection of Eternal Security

22. The Power of Eternal Security

23. ^The Perseverance of Eternal Security

24. The Privilege of Eternal Security ^



Laurel Shadrach is in the second semester of her senior year and things ^seem to be falling into place. But right around the corner lurks the temptation ^of drugs and alcohol. Will she give in to temptation or turn her life totally over ^to Christ?

-Publisher

Laurel Shadrach is in her second semester of her senior year and things seem to be falling into place. She's dating a Christian guy and her friendships are back on track. But right around the corner lurks the temptation of drugs and alcohol. As she witnesses their destruction on those around her, Laurel realizes that alcohol and drugs only bring temporary relief. To be totally free, you must turn your life over to Christ and rest in Him.


-Publisher
STEPHANIE PERRY MOORE is the author of many Young Adult Christian fiction titles, including the "Payton Skky" series, the "Laurel Shadrach" series, the "Perry Skky Jr." series, the "Faith Thomas Novelzine" series, the "Carmen Browne" series, and the "Beta Gamma Pi" series. She is also the co-editor for the impactful "BibleZine, REAL." Mrs. Moore speaks with young people across the country, showing them how they can live life fully and do it God's way. Stephanie currently lives in the greater Atlanta area with her husband, Derrick, a former NFL player and author, and their three children. Visit