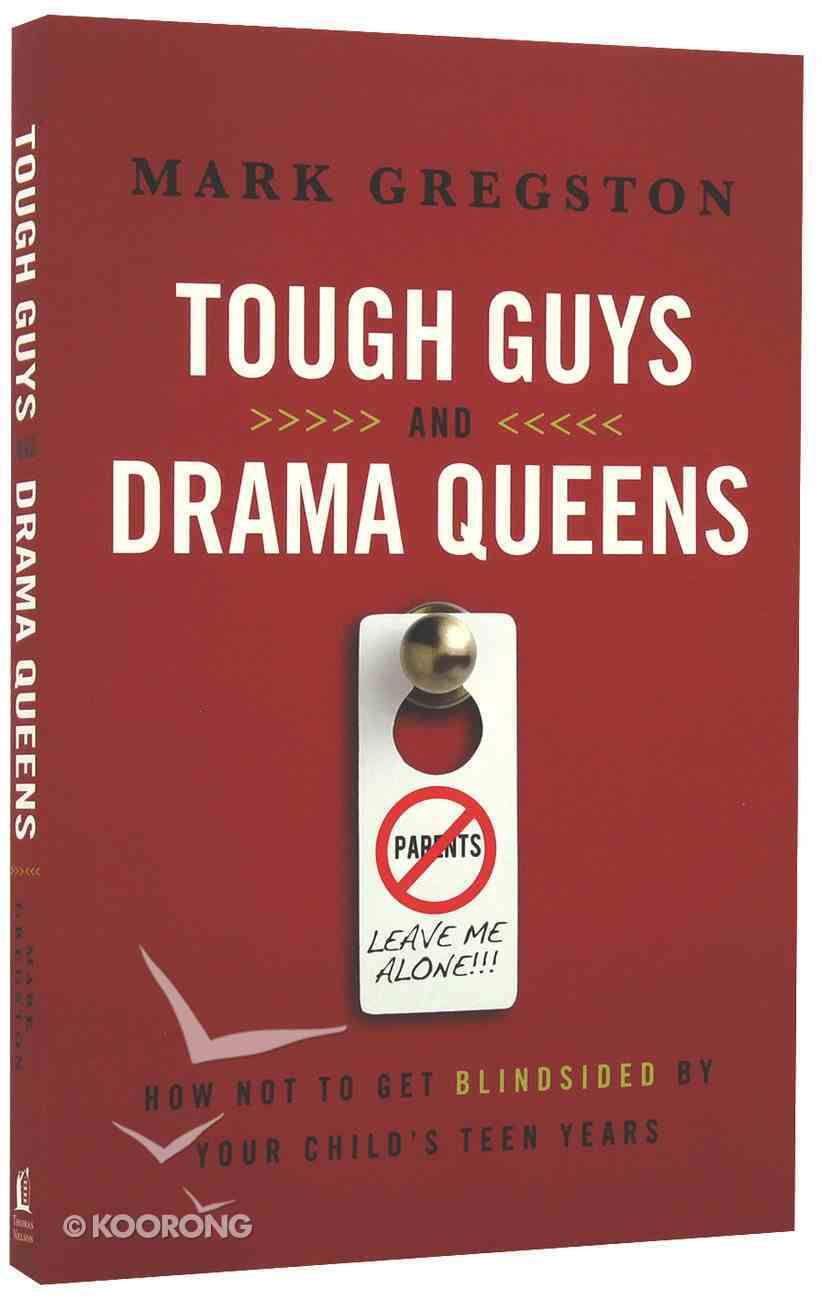 Tough Guys and Drama Queens
Parents of preteens and teens can move from scared to prepared with a new approach to parenting their adolescents. Parents of preteens intuitively know that no matter how good their kids are, there is turbulence ahead. Many feel lost...
---
Available in other Formats
---
Expected to ship on Monday from Australia.
---
Free Shipping
for orders over $99.
Parents of preteens and teens can move from scared to prepared with a new approach to parenting their adolescents.

Parents of preteens intuitively know that no matter how good their kids are, there is turbulence ahead. Many feel lost and unprepared as they watch the damaging effects of culture collide with their child's growing pains and raging hormones.

For the past 35 years Mark Gregston has lived and worked with struggling teens and knows what it takes to reach them. He says, "A parent's success has little to do with either the validity of their words or their intent as messengers, it's more about how they approach their child and engage with them."

The book is divided into three sections:
What's so different about today's culture.
Why traditional parenting no longer works.
A new model for parenting teens.

Foundational and practical, and written from the crucible of experience, Tough Guys and Drama Queens answers the questions that parents are asking, helping them become the parents their children need them to be.
-Publisher

My little princess ? a drama queen?


Our sweet boy ? a tough guy? Surely not. . .


Are you ready for your child's teen years?


If you've ever lain awake at night wondering what might be around the corner of your child's adolescence, this book is for you! After more than thirty-eight years of working with more than 2,500 teens, Mark Gregston, founder of Heartlight, a Christian residential counseling center, introduces Tough Guys and Drama Queens ? a must-read "how-to" book for parents of pre-teens and teens with time-tested, biblical techniques to guide you through these unavoidably challenging years.


Mark helps parents realize that some natural parenting approaches are actually counter-productive and therefore totally ineffective. In place of those he offers tried-and-true wisdom on the vital importance of relationship, forgiveness, and explains how conflict is actually the precursor to change.


Each day your child is bombarded by a highly sexualized culture and over-exposed to words and images that can influence them beyond your reach. Your connection to them during these years is critical as is your response to tough issues such as:

appearance performance authority & respect boundaries
Complete with bonus insights, questions to engage your child, and instruction for teachers, counselors, pastors, and other family members, Tough Guys and Drama Queens offers proactive tools to prepare you for the incredible teen years ahead.




-Publisher
Mark Gregston is the host of the popular radio program, Parenting Today?'s Teens, heard on over 2,500 radio stations, and has authored several books to help parents prepare for and survive the often-turbulent teen years. A popular speaker and seminar leader, he blends humor and storytelling with Biblical insights for parents who desire a deeper relationship with their teen. Mark?'s background as a youth pastor, a Young Life area director, and the founder of Heartlight Ministries (a residential counseling center for teens), coupled with his passion for helping parents caught in difficult situat