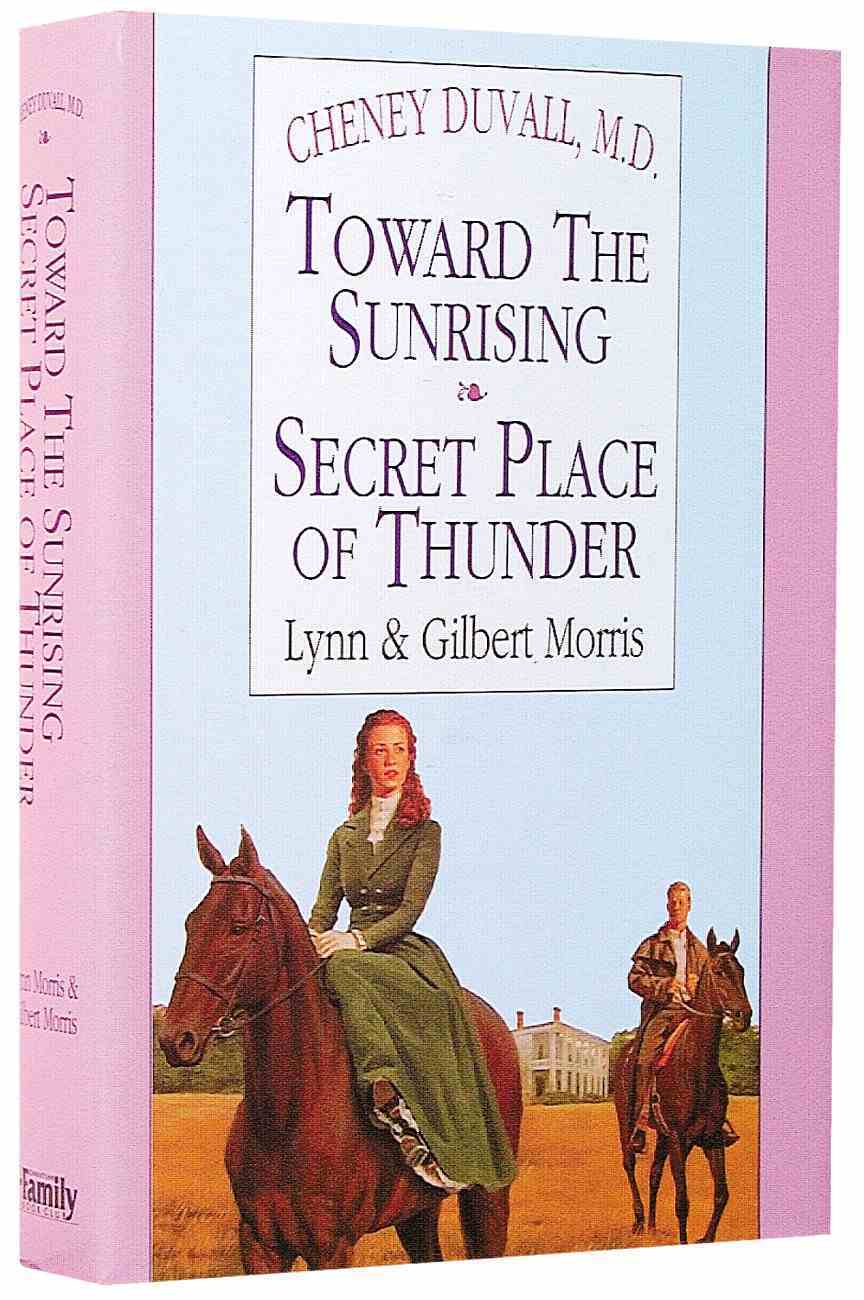 Toward Sunrising/Secret Place (Cheney Duvall Series)
Set in America's war-torn south, these exciting novels follow the adventures of female physician, Cheney Duvall. These stories are filled with intrigue, romance, adventure and faith-building messages of hope. 335 pages
---
Free Shipping
for orders over $99.
Set in America's war-torn south, these exciting novels follow the adventures of female physician, Cheney Duvall. These stories are filled with intrigue, romance, adventure and faith-building messages of hope. 335 pages
Gilbert Morris is one of todays best-known Christian novelists, specialising in historical fiction. His best-selling works include Edge of Honor (winner of a Christy Award in 2001), Jacobs Way, the House of Winslow series, the Appomattox series, and The Wakefield Saga. He lives in Gulf Shores, Alabama, with his wife, Johnnie. - Publisher.
Lynn Morris is a best-selling author, and coauthor with her father, Gilbert Morris. She lives in Gulf Shores, Alabama.