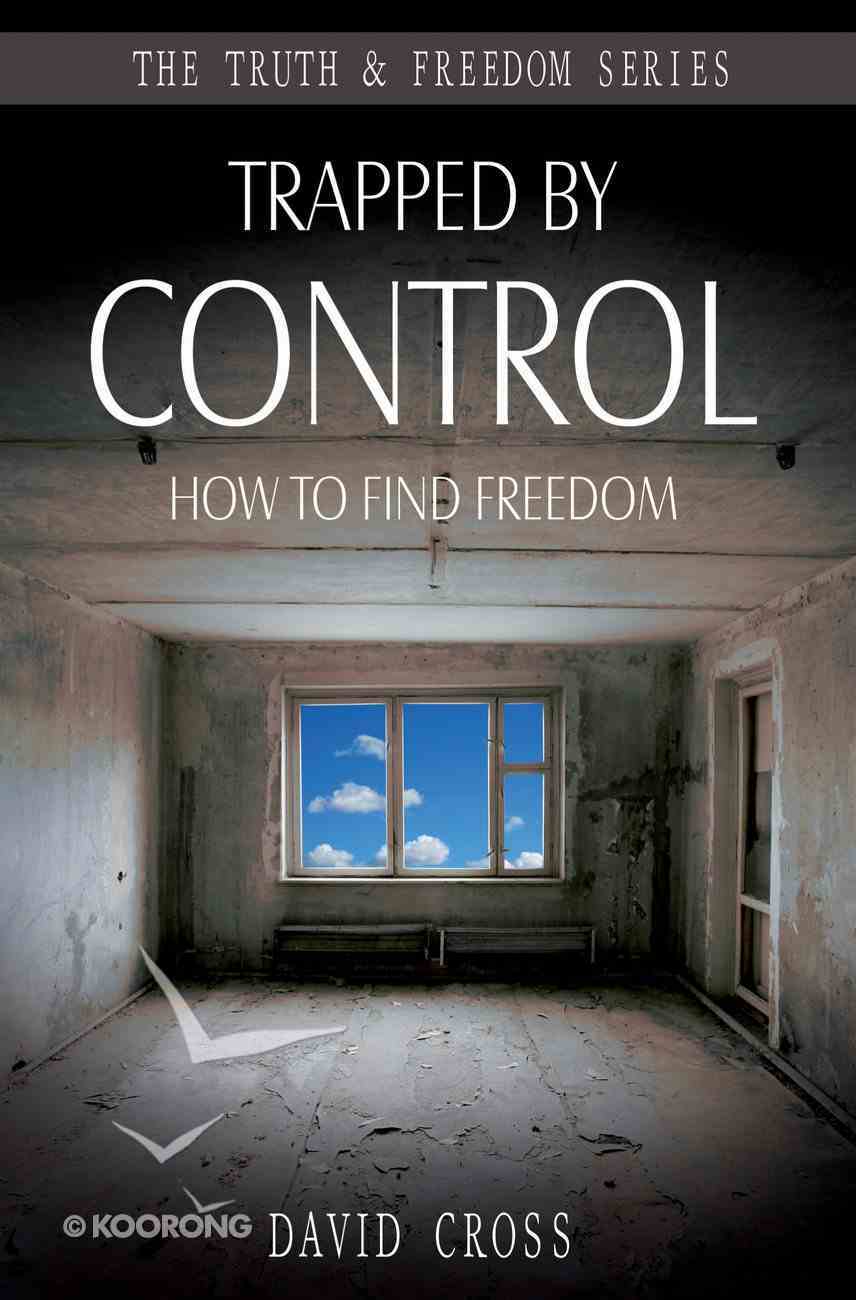 Trapped By Control: How to Find Freedom (Truth And Freedom Series)
Subtitle: How to Find FreedomControl can be godly or ungodly, depending on whose authority is in place. It's harmful to us when it undermines our freedom to choose what is right. For many of us, the Lordship of Jesus is...
Instant download
---
Expected to ship on Monday from Australia.
---
Read using our free app on your tablet or mobile!
---
Free Shipping
for orders over $99.
Subtitle: How to Find FreedomControl can be godly or ungodly, depending on whose authority is in place. It's harmful to us when it undermines our freedom to choose what is right. For many of us, the Lordship of Jesus is continually being challenged by ungodly controls that come from people, past and present situations, and even from within ourselves - fear being one of the key issues.The enemy is seductive and deceptive. His primary aim is to gain control through our sinful beliefs and behaviors. When control is not in the hands of God it's in the hands of the kingdom of darkness.Wrongful control spoils relationships and seriously damages lives. This book takes a closer look at how and why people control. Controlling behavior is always a symptom of a deeper issue; it's a sinful response to inner wounding and insecurity. As God reveals the roots of control we can choose to forgive those who have hurt us and receive His comfort, His acceptance and His healing at a deep level. This book is therefore ideal for those who want to understand ungodly control in their own lives or in others and find the keys to walking in freedom.This book is part of Sovereign Word's ?Truth & Freedom? series based on the renowned teaching program from Ellel Ministries International.
-Publisher
David Cross is Deputy International Director for Ellel Ministries and Regional Director for the Ministry in Western Europe.

He graduated from Nottingham University in 1969 and qualified as a chartered civil engineer, leading to a varied working career, which included building roads and bridges in the Highlands of Scotland and, in the early 1980s, overseeing the construction of new town development in the New Territories area of Hong Kong. It was here that a huge personal change of direction occurred when he gave his life to Jesus.

Returning to Scotland, David became very active in church life and in leading ski tours in the Cairngorm Mountains. In order to further the Christian healing ministry in the Highlands, as an elder in the Church of Scotland, he and others in the local church made contact with Ellel Ministries in 1991, and two years later David and his wife Denise joined the Ministry at the international headquarters of Ellel Grange, near Lancaster.

David and Denise have three children and eight grandchildren, all giving much joy in the midst of very busy lives. Besides the thrill of sharing God's truth through teaching and writing, David loves walking and photography. His authoritative explanation of God's word has brought understanding and healing to many who have been confused and damaged by the ungodly ideologies of today's world.
Subtitle: How To Find Freedomcontrol Can Be Godly Or Ungodly, Depending On Whose Authority Is In Place. It's Harmful To Us When It Undermines Our Freedom To Choose What Is Right. For Many Of Us, The Lordship Of Jesus Is Continually Being Challenged By Ungodly Controls That Come From People, Past And Present Situations, And Even From Within Ourselves - Fear Being One Of The Key Issues.the Enemy Is Seductive And Deceptive. His Primary Aim Is To Gain Control Through Our Sinful Beliefs And Behaviors. When Control Is Not In The Hands Of God It's In The Hands Of The Kingdom Of Darkness.wrongful Control Spoils Relationships And Seriously Damages Lives. This Book Takes A Closer Look At How And Why People Control. Controlling Behavior Is Always A Symptom Of A Deeper Issue; It's A Sinful Response To Inner Wounding And Insecurity. As God Reveals The Roots Of Control We Can Choose To Forgive Those Who Have Hurt Us And Receive His Comfort, His Acceptance And His Healing At A Deep Level. This Book Is Therefore Ideal For Those Who Want To Understand Ungodly Control In Their Own Lives Or In Others And Find The Keys To Walking In Freedom.this Book Is Part Of Sovereign Word's ?truth & Freedom? Series Based On The Renowned Teaching Program From Ellel Ministries International.
Bestsellers in Christian Living