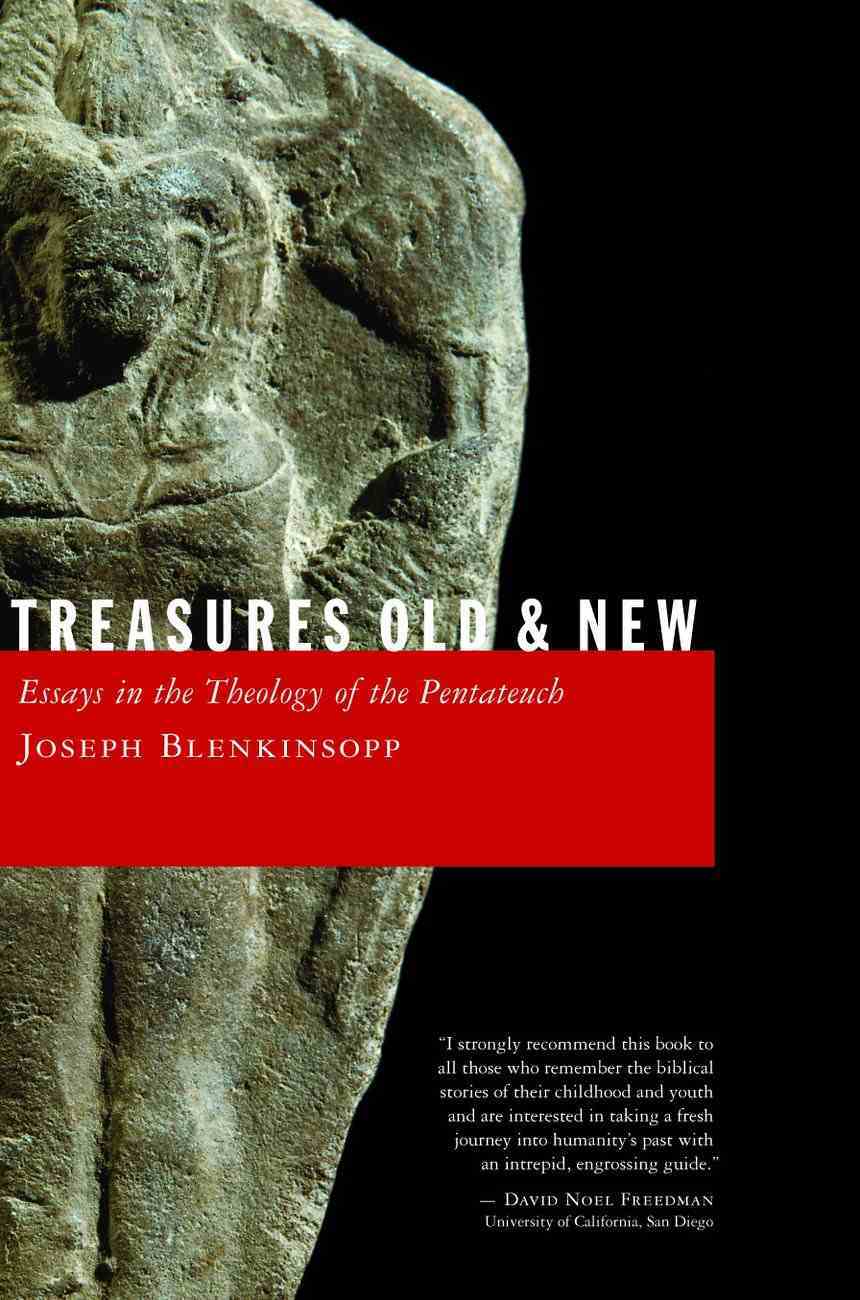 Out of Stock
Available to Order
---
Expected to ship in 4 to 5 weeks from Australia.
---
Free Shipping
for orders over $99.
238 Pages
-Publisher
The Pentateuch is one anchor of the Western religious heritage, a rich source of theological and spiritual instruction that can be plumbed again and again. In "Treasures Old and New" accomplished biblical scholar Joseph Blenkinsopp engages several interesting topics in dialogue with texts from the Pentateuch.In keeping with the view that the Pentateuch is far too multiplex to be encapsulated in a single theological system, Blenkinsopp has written "Treasures Old and New" as a bsketchbookb of theology in the Pentateuch. This fruitful approach allows him to consider themes that easily fall through the cracks of more systematic works of biblical theology. Among the many subjects that Blenkinsopp pursues are the role of memory in the construction of the past, the dependence of Christianity on Judaism, the close connection between sacrifice and community in Old Testament Israel, the proper meaning of human stewardship of the world, and belief (or lack of belief) in a meaningful postmortem existence.Blenkinsopp also explores well-known texts from less-well-known angles. The Garden of Eden story, for example, gains in resonance when read together with "Gilgamesh," and the laws governing diet and cleanliness become clearer in the light of current ecological concerns. Readers will also learn from Blenkinsoppbs novel approach to such important yet enigmatic stories as the Creation, Cain and Abel, the Flood, the Tower of Babel, the Call of Abram, and Sodom and Gomorrah.Blessed with an extraordinary ability to transmit complex issues in concise and lucid fashion, Blenkinsopp shows that serious engagement with biblical texts, while sometimes demanding, can be intellectually andreligiously rewarding.
-Publisher
Joseph Blenkinsopp is John A. O'Brien Professor Emeritus of Biblical Studies at the University of Notre Dame. His books include The Pentateuch: An Introduction to the First Five Books of the Bible; A History of Prophecy in Israel; Judaism, the First Phase: The Place of Ezra and Nehemiah in the Origins of Judaism; Opening the Sealed Book: Interpretations of the Book of Isaiah in Late Antiquity and the three-volume Anchor Bible commentary on Isaiah.