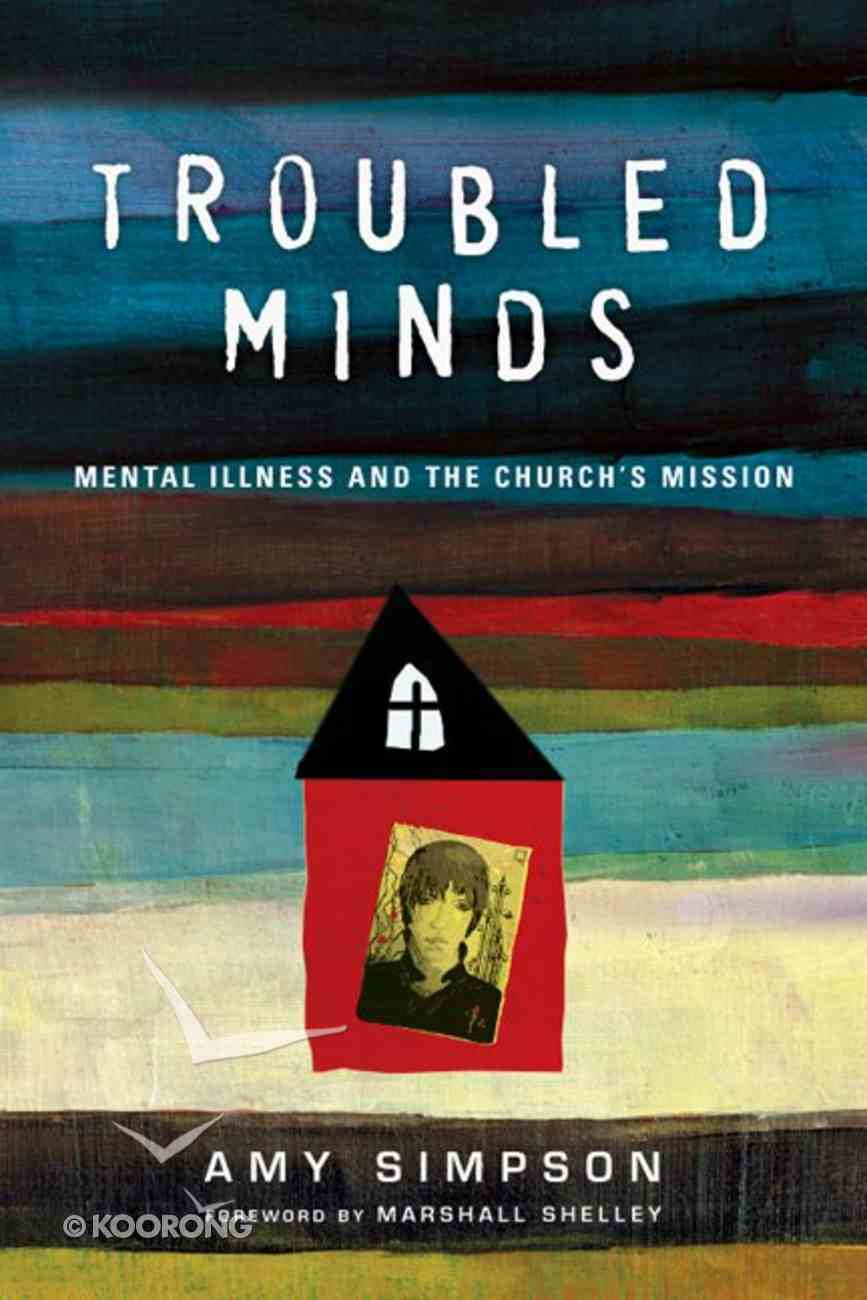 Troubled Minds: Mental Illness and the Church's Mission
The 2014 Christianity Today Book Award Winner (Her.meneutics)Winner of a 2013 Leadership Journal Book Award ("Our Very Short List" in "The Leader's Outer Life" category)Mental illness is the sort of thing we don't like to talk about. It doesn't reduce...
Available for immediate download.
---
Read using our free app on your tablet or mobile!
---
Free Shipping
for orders over $99.
The 2014 Christianity Today Book Award Winner (Her.meneutics)Winner of a 2013 Leadership Journal Book Award ("Our Very Short List" in "The Leader's Outer Life" category)Mental illness is the sort of thing we don't like to talk about. It doesn't reduce nicely to simple solutions and happy outcomes. So instead, too often we reduce people who are mentally ill to caricatures and ghosts, and simply pretend they don't exist. They do exist, however-statistics suggest that one in four people suffer from some kind of mental illness. And then there's their friends and family members, who bear their own scars and anxious thoughts, and who see no safe place to talk about the impact of mental illness on their lives and their loved ones. Many of these people are sitting in churches week after week, suffering in stigmatized silence. In Troubled Minds Amy Simpson, whose family knows the trauma and bewilderment of mental illness, reminds us that people with mental illness are our neighbors and our brothers and sisters in Christ, and she shows us the path to loving them well and becoming a church that loves God with whole hearts and whole souls, with the strength we have and with minds that are whole as well as minds that are troubled.
-Publisher
-->Amy Simpson is an executive director for Christianity Today International and the author of numerous resources for Christian ministry including Diving Deep: Experiencing Jesus Through Spiritual Disciplines-->. With her husband Trevor Amy has spent much of her adult life in youth ministry.-->
The 2014 Christianity Today Book Award Winner (her.meneutics)winner Of A 2013 <em>leadership Journal</em> Book Award ("our Very Short List" In "the Leader's Outer Life" Category)mental Illness Is The Sort Of Thing We Don't Like To Talk About. It Doesn't Reduce Nicely To Simple Solutions And Happy Outcomes. So Instead, Too Often We Reduce People Who Are Mentally Ill To Caricatures And Ghosts, And Simply Pretend They Don't Exist. They Do Exist, However-statistics Suggest That One In Four People Suffer From Some Kind Of Mental Illness. And Then There's Their Friends And Family Members, Who Bear Their Own Scars And Anxious Thoughts, And Who See No Safe Place To Talk About The Impact Of Mental Illness On Their Lives And Their Loved Ones. Many Of These People Are Sitting In Churches Week After Week, Suffering In Stigmatized Silence. In <em>troubled Minds</em> Amy Simpson, Whose Family Knows The Trauma And Bewilderment Of Mental Illness, Reminds Us That People With Mental Illness Are Our Neighbors And Our Brothers And Sisters In Christ, And She Shows Us The Path To Loving Them Well And Becoming A Church That Loves God With Whole Hearts And Whole Souls, With The Strength We Have And With Minds That Are Whole As Well As Minds That Are Troubled.
2. Mental Illness Is Mainstream
3. Suffering People
4. Coping
5. Church Life
6. Ministry Life
7. Persistent Stigma
8. What Churches Can Do
9. What God Does
Resources For Ministry To The Mentally Ill
Bestsellers in Christian Worldview